Important Supporter Information | South Wales derby
29th March 2023
Fans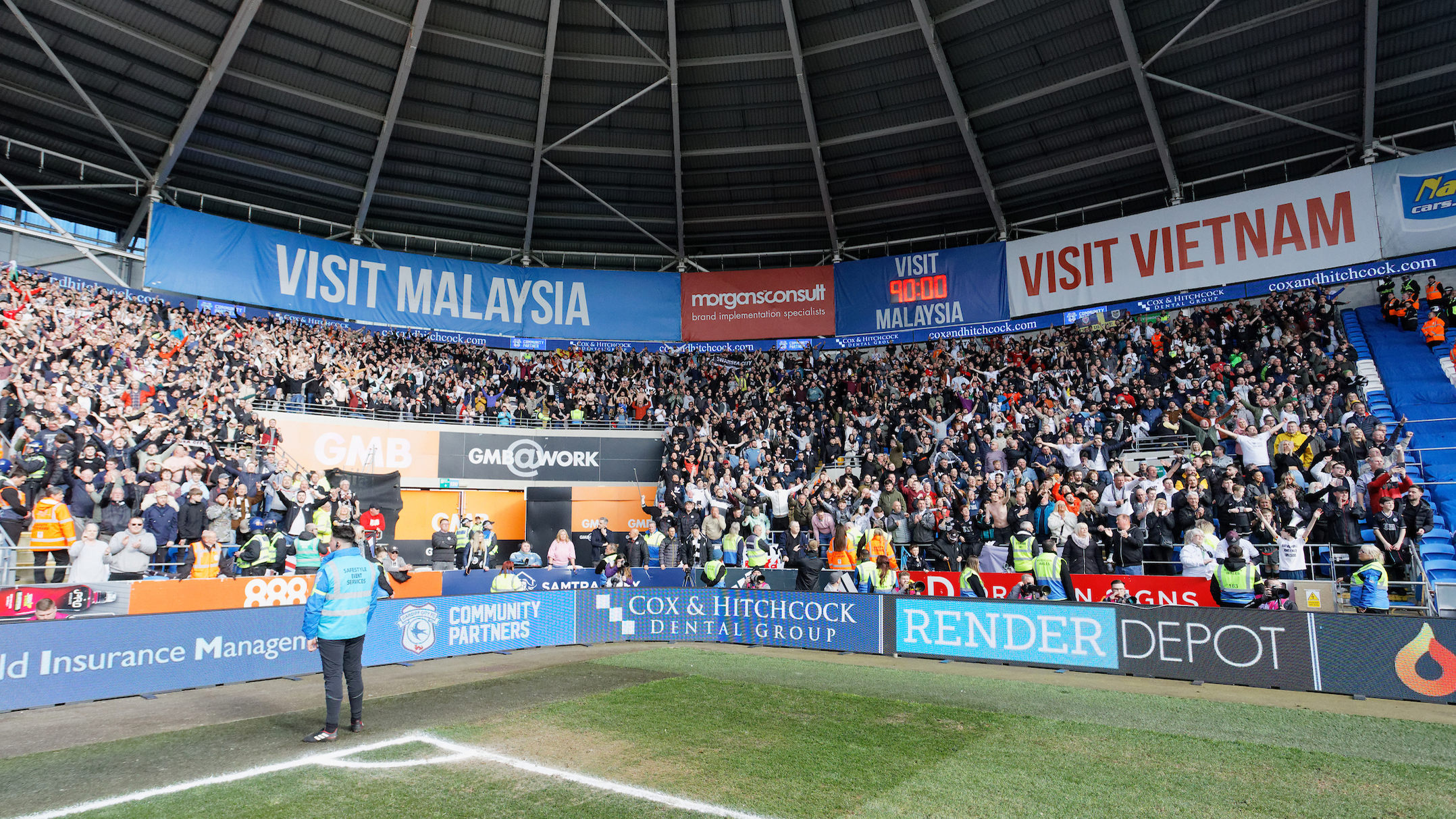 Swansea City is pleased to inform supporters that travel vouchers have now been posted out to those travelling to the Cardiff City Stadium for the South Wales derby on Saturday (April 1).
If attending, we urge you to review the below information, to you are aware of all requirements for this fixture.
You will have been emailed the information provided below, in addition to your coach number. This will also be displayed on the voucher you receive.
We can confirm that boarding of coaches starts at 11.30am and the club advises all supporters to arrive in a timely manner to ensure they board the correct coach. Please note that coaches cannot be delayed, and so prompt arrival is essential.
VOUCHER EXCHANGE
You must bring your voucher on the day of the fixture, as it will then be exchanged for a valid match ticket. Please note your voucher is not a ticket and will not allow entry to the Cardiff City Stadium. 
We request that if you have not received your travel voucher by Thursday, March 30, please contact the ticket office using the details provided in this article.
As aforementioned, your personalised voucher will detail the number of the coach you will travel on. It is then your responsibility to find that coach ahead of departure. You must travel on your allocated coach as documented on your voucher, as all coaches have been assigned and are at their full capacity.
Supporters aged 18 and over are encouraged to bring photographic ID, as checks may be conducted.
Please note that under-16s must have an accompanying adult who is 18 or over with them.
IMPORTANT INFORMATION
Those attending are reminded that they are representing Swansea City during this fixture, so we ask the Jack Army to be loud, proud and act as ambassadors for our club.
We ask for you to respect all staff and stewards of both clubs, as abuse will not be tolerated.
We would also like to remind supporters that the club has a zero tolerance approach to the handling and use of pyrotechnics. Being in possession of a pyrotechnic device at a football match, or attempting to bring a pyrotechnic device into a football stadium, is a criminal offence under the Sporting Events (Control of Alcohol etc) Act 1985.
Additionally any supporters who encroach on the playing area will be banned from stadiums and reported to police under new measures agreed by the game's authorities ahead of the 2022-23 season.
There will be parking available in our North Car Park for supporters to use before boarding the coaches.
If supporters wish to bring a bag with them this must be no larger than A4 size. All bags will be checked prior to departure.
There is a strict no alcohol policy on coaches and any prohibited items will be disposed of before departure.
Post-match, supporters must return on the same number coach they departed on.
CONTACT US
If you have a query, please contact the ticket office via email at ticketing@swanseacity.com in the first instance, as you may receive a faster response.
The ticket office will be open for in-person visits between 9am and 5pm on Thursday and Friday. The ticket office will also be open on the morning of the fixture from 11am for any enquiries prior to departure.
We expect for there to be a high number of requests, so we ask that supporters contact us in good time to ensure we can help with their request.
Alternatively, please call 01792 616400 and select option 1 to talk to a member of the team.