Important update | Parking for Elton John concert
27th June 2022
Ticketing News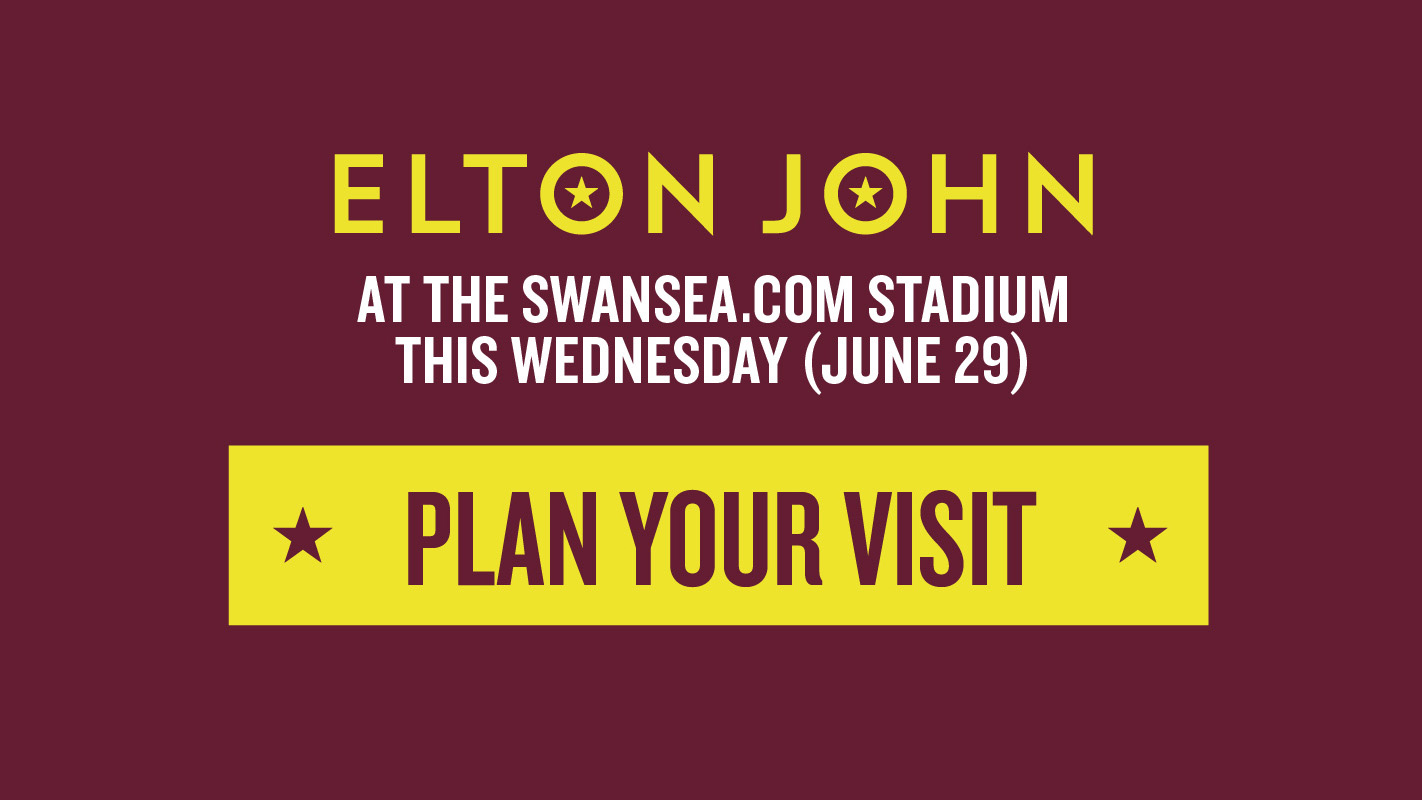 Swansea City are delighted to welcome Sir Elton John to the Swansea.com Stadium this Wednesday (June 29).
Due to a high demand for parking and travel services for this event, we are pleased to now offer a park and walk service from Cwm Level car park on the day of the concert.
CWM LEVEL PARK AND WALK
The deadline has now passed for concert-goers to pre-book car parking at Cwm Level car park. Those who have already purchased tickets will receive a print at home ticket, which will permit entry to this car park. 
Concert-goers were able to pre-book parking online through the Swansea City ticketing website, and those purchasers will receive a print at home ticket, to gain access to the car park.
There will be a limited amount of parking available to purchase today, which will be sold at £15 per vehicle, on a first come, first served basis. Please note only card payments will be accepted -  there will be NO cash payments.
This car park is a 15–20-minute walk from the stadium and may also be unsuitable for those with accessibility needs due to the car park being on grass and a temporary solution.
The car park will open from 3pm and close at 11.30pm.