International Women's Day | Former Swansea City club secretary Jackie Rockey
8th March 2022
Foundation
On International Women's Day former club secretary Jackie Rockey reflects on the players who made her 19 years at Swansea City her dream job.
There are few people more significant to players at a football club than the club secretary, and in 2000 few of the people holding that position in the English Football League were women.
In April that year when Jackie Rockey took over the role at Swansea City she was in the minority, although she never saw herself as a trailblazer.
Her job was vast, from signing players and making sure all the associated paperwork was in order, to booking transport and accommodation to and from games and being a listening ear when needed.
On paper, the role might seem glamorous. In practice, it involved long, unsociable hours and a life lived around an ever-changing fixture list, but as a woman, she believes she brought something different.
"It's about caring and showing that you care, that's the difference I hope I made. A lot of players used to come to me and talk to me when they didn't feel able to talk to the coaches," she says.
"I think as a woman in that role I did the job differently and, especially when it came to the younger players, my maternal instinct was to look after them and sometimes that involved going over and above my job description."
It's fair to say that the job description was pretty fluid and all-encompassing during her early years with the Swans, but regardless of what was written on paper, the focus was making sure the new players especially settled in.
"We were at the Vetch Field when I started and we were physically 'out of the way' as far as a lot of players were concerned, and they felt a long way from home because they were," adds Rockey.
"There weren't agents arranging for them to be driven down to the club, or organising accommodation, or for their belongings to be delivered to them like there are today.
"Some of them were teenagers who had to drive to a place they'd never been to before on their own and they were just expected to show up for work and get on with it.
"Having a son of my own I know how difficult that would be for some of them and for their mothers waiting by the phone hoping they'd arrived safely and got everything they needed."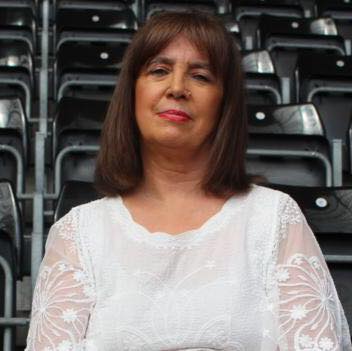 There were plenty of tricky situations during her 19 years at the club, one of the recurring and sometimes emotionally challenging being sending players out on loan, although in almost two decades at the club, she can only recall one refusing to go.
"I always remember Huw Jenkins always wanted to send Oli McBurnie out and then I had Barry Fry on the phone saying, 'how much is Oli McBurnie?' So, I told him, and he said, 'I'm not paying all that'. Oli came in and said he didn't want to go anywhere and I told him it was his call.
"I can't remember any other player that flatly refused to go. I mean a lot of them weren't happy and I used to feel so sorry, especially for some of the younger boys. They'd be expected to drive on their own and get to a strange place.
"It was quite traumatic, especially for the younger players, and then when they'd get there they didn't know anybody and they'd be put in not so nice digs and sharing with people they didn't know.
"My last words to them were always, 'please ring me when you get there'. I suppose it's the mothers' instinct coming out in you."
In a tenure that saw hundreds of signatures gathered, there were a few players who stood out because they too went above and beyond when the club secretary found herself in need of support.
"Nick Cusack was a big help, very steady and someone I could always turn to for help and players like Lee Trundle, Andy Robinson and Ferrie Bodde. He was my adopted son and he still calls me mum,"says Rockey.
"And Roberto Martinez, both as a player and a manager and Adrian Forbes as well. I'm sure I've left people out as well. There were just so many."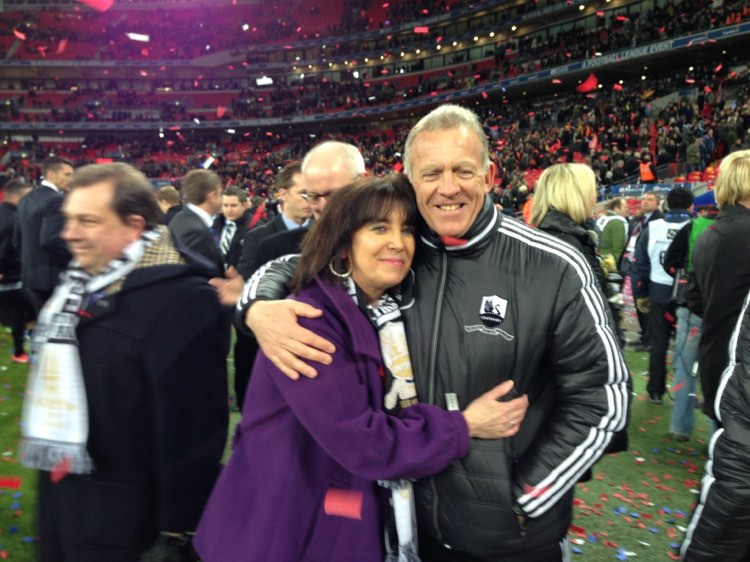 While there were many good times, there were dark days when financial turmoil meant players and other members of staff weren't paid and when the future of the club hung in the balance. But the darkest days came with the sudden death of Besian Idrizaj aged just 22.
"That was extremely hard for me. Besian's great friend at the club was Shefki Kuqi. They were very close and because Shefki was older they had more of a father-son relationship. Shefki was absolutely devastated. He used to come in my office and sob and I'd cry. We all felt it because it was so tragic," says Rockey.
"Shefki was in touch with Besian's parents and brother and he went out to the funeral and organised everything, the flowers, he did everything. He was amazing and I'm not sure he ever had the recognition for what he did. But that was a very difficult time, a very difficult time."
Three years after leaving the club there has been time to reflect on almost twenty years of service and interactions with players at all stages of their careers. Some have come and gone, many remain friends but Swansea City and the players and managers she worked with will always have a very special place in her heart.
"I knew I was doing an important job but I don't think I realised how important my job was," says Rockey.
"I have the fondest of memories, I am so glad I did what I did. I wouldn't have changed it for the world."