Jack Army inspire new look Riverside Lounge
10th September 2021
Hospitality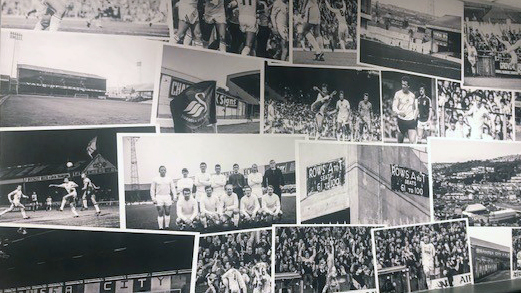 Swansea City supporters can look forward to a new-look Riverside Lounge – inspired by the Jack Army – for the 2021-22 season.
Following feedback received from a supporter survey, it was decided to give the lounge a fresh makeover, and the club called in its official supporter groups for assistance.
Swans chief executive Julian Winter said: "It was important that our supporters led on this project as we want them to feel like it's their space when attending home matches.
"They have added to the features already in situ at the Riverside Lounge previously installed by the Supporters' Trust, and the new features really make the Riverside Lounge feel like a true supporter's club house."
With feedback calling for a nostalgic feel, memorable images feature in the lounge to mark special moments in the club's history, while signed shirts of legends Lee Trundle and Alan Tate from the last league game at the Vetch adorn the walls along with photos submitted from our international supporter groups.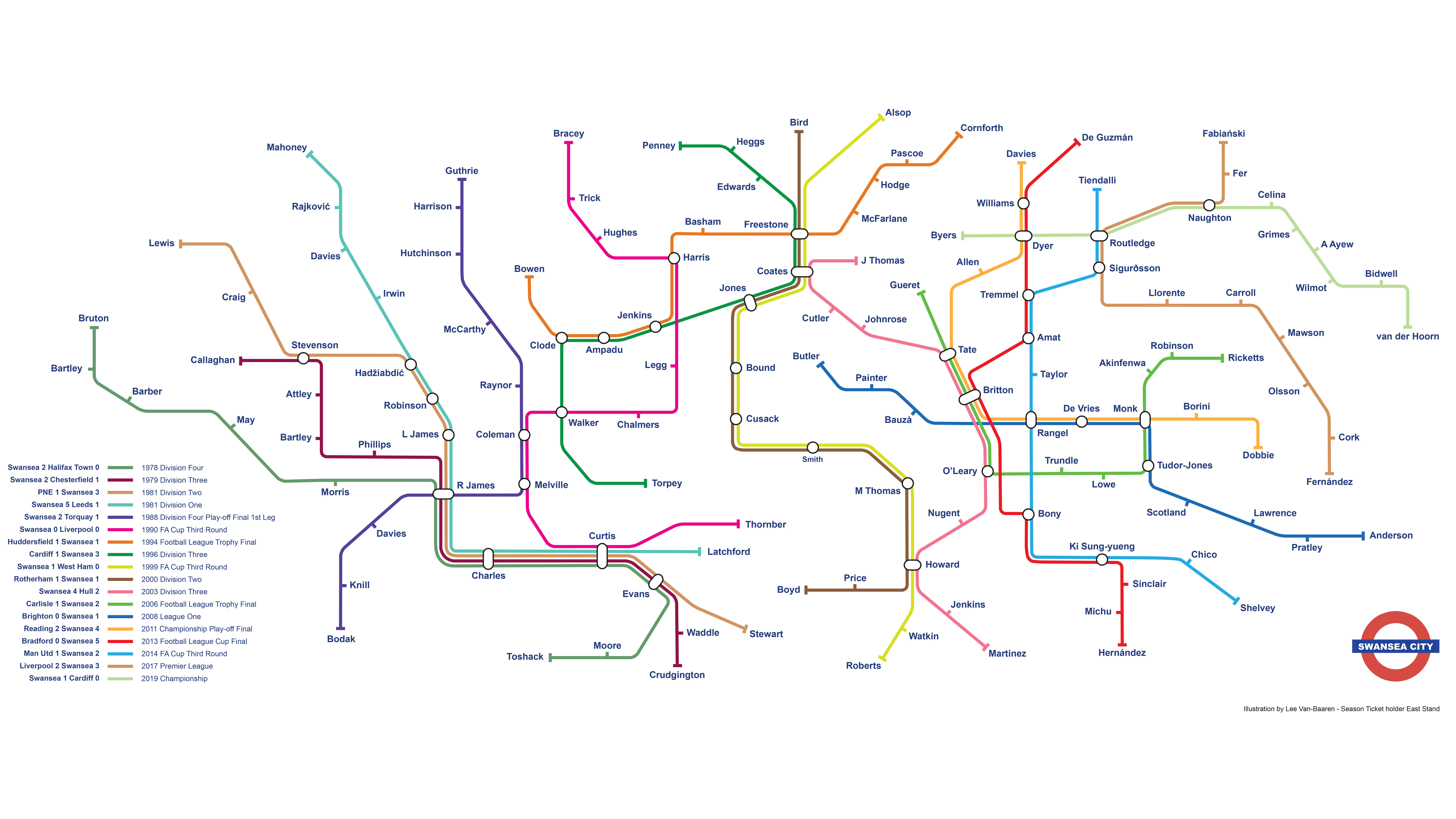 A new feature in the Riverside Lounge is provided by east stand season ticket holder Lee Van-Baaren, which is an illustration designed to look like the London Underground map, which celebrates iconic matches and those who played within them.
On top of that, the lounge will benefit from additional features, which will be revealed soon.
Please note, the Riverside Lounge is open two hours prior to kick-off for season ticket holders and up to two hours after the final whistle for any supporter.
Meanwhile, supporters who left their flags at the stadium, which was organised by the Supporters' Trust, will see them grace the inside walls of the concourses in the east stand.