Jacob Jones | I'm ecstatic to be back out there
4th March 2020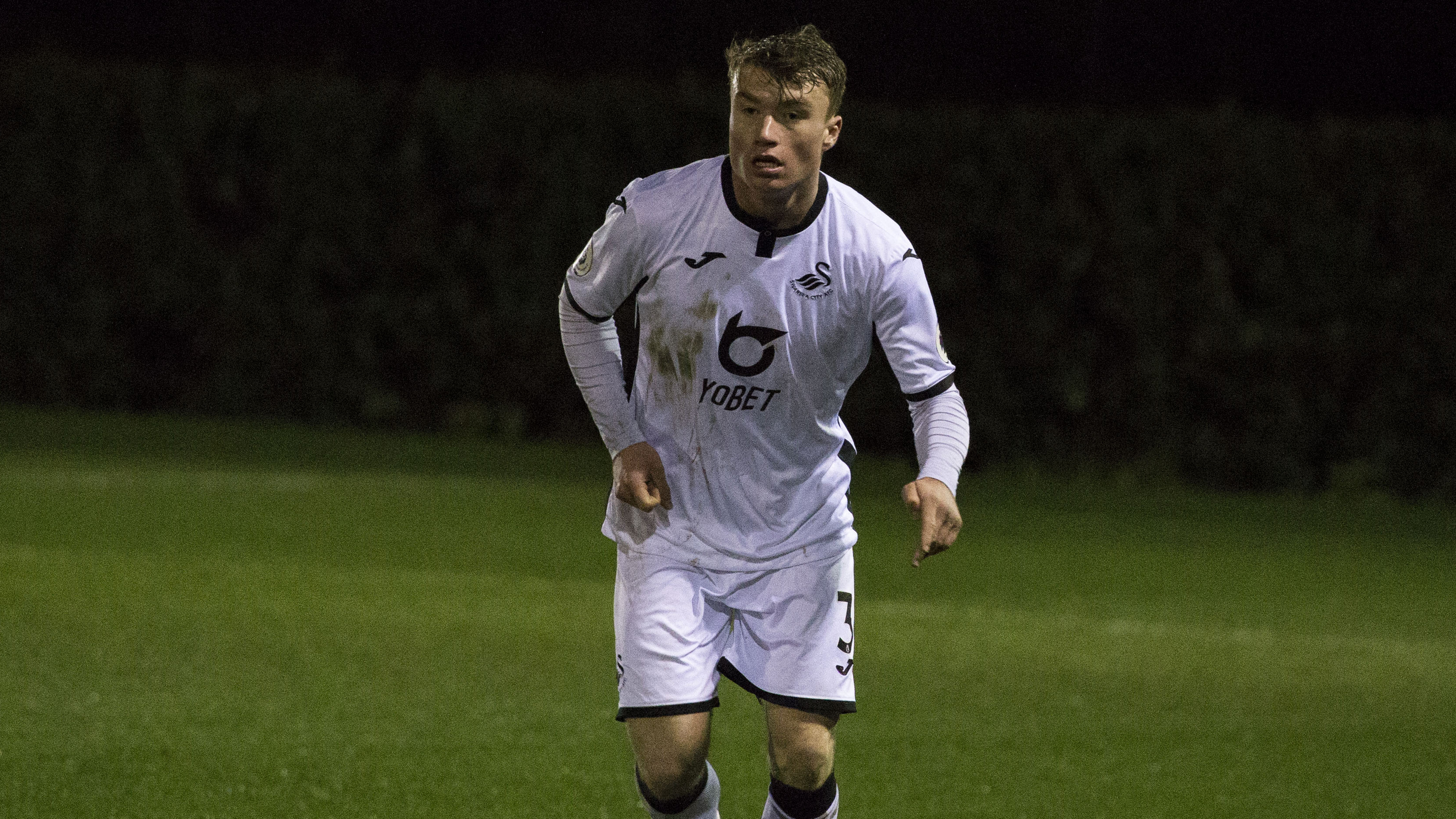 Swansea City Under-23s defender Jacob Jones hopes he can banish the memories of his recent injury nightmare and hit the ground running over the remainder of the season.
The 18-year-old left-back recently returned having been sidelined for four months with a quad strain that could barely have come at a worse time.
At the start of October, Jones had racked up four appearances for the under-23s – two of which came in the Premier League International Cup.
The second-year scholar was beginning to establish his status as a regular with the development squad.
However, his momentum was stalled when he sustained the untimely injury which he admits provided one of the toughest mental challenges in his young career.
"It was my first big injury and the first time I've been out for longer than two to three weeks," he said.
"It was very difficult to begin with. I was playing well, getting a run in the under-23s and looking to kick on.
"When the injury happened, I just didn't know what to do with myself. The boys were out on the pitch and I couldn't be involved.
"That was very hard to process mentally."
These were testing times for the youngster, who has been with the Swans since he was nine,
But he chose to turn the disappointment into an opportunity to focus on different areas of his physical work.
"The big motivation for me was to come back stronger," said Jones.
"I saw it as an excellent opportunity to work on other areas I highlighted at the start of my season like my strength, power and injury prevention, as well as improving my flexibility.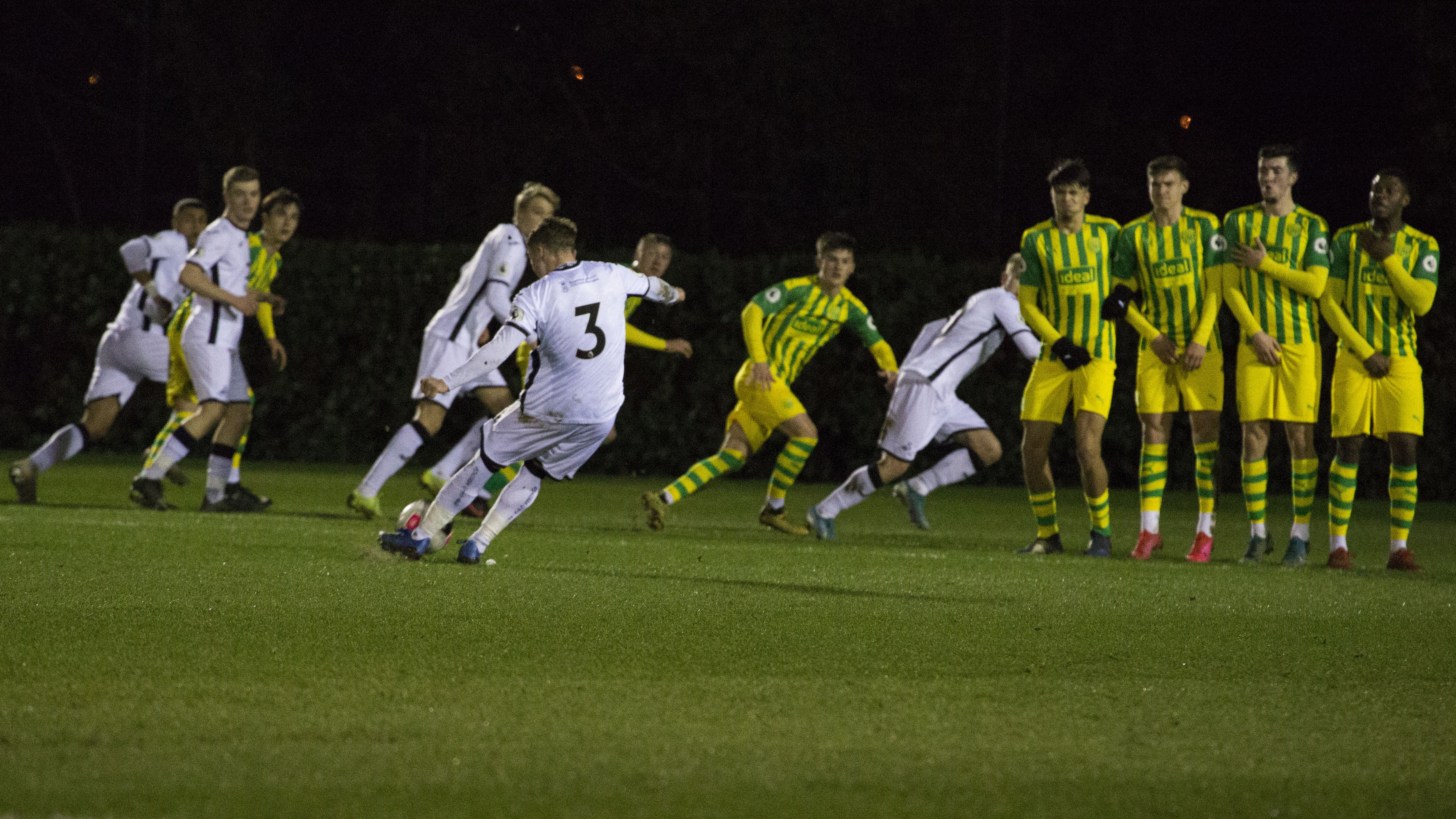 "When you're training and playing games regularly, it's hard to find the time to improve your strength and flexibility because you don't want to be fatigued or over-stretched.
"If you can't work in one area, you must work in another; you can't just sit still and let time go by.
"Once I started getting back out on the pitch, I could see light at the end of the tunnel. The hope had returned, and I had a vision of what was to come."
Jones, who hails from Sketty, completed his road to recovery in the under-23s' Premier League Cup defeat by Charlton Athletic in January, while he also appeared twice for the under-18s.
He then recorded his first Premier League 2 appearance since September in Monday's narrow defeat by West Brom; threatening the Baggies defence with dangerous crosses and set-piece deliveries from the left flank, while also going close with a 25-yard free-kick that dipped just over the crossbar.
Back to full fitness, the left-back is desperate to become a regular feature with the development side between now and the end of the season.
"I was ecstatic to get back out there," he smiles.
"When you get that opportunity to play again, you want to enjoy every moment.
"I had so much motivation and hunger inside me. Every time you have a period without games, it just makes you all the more determined to get back out there and playing.
"I want to feature in every game if I can and prove to the coaches that I deserve to be starting.
"I must give 100 per cent in training and games and show my quality in both.
"Hopefully, I can produce good performances and take my game to the next level."