Jada Mawongo | Results are starting to go our way
30th October 2022
Academy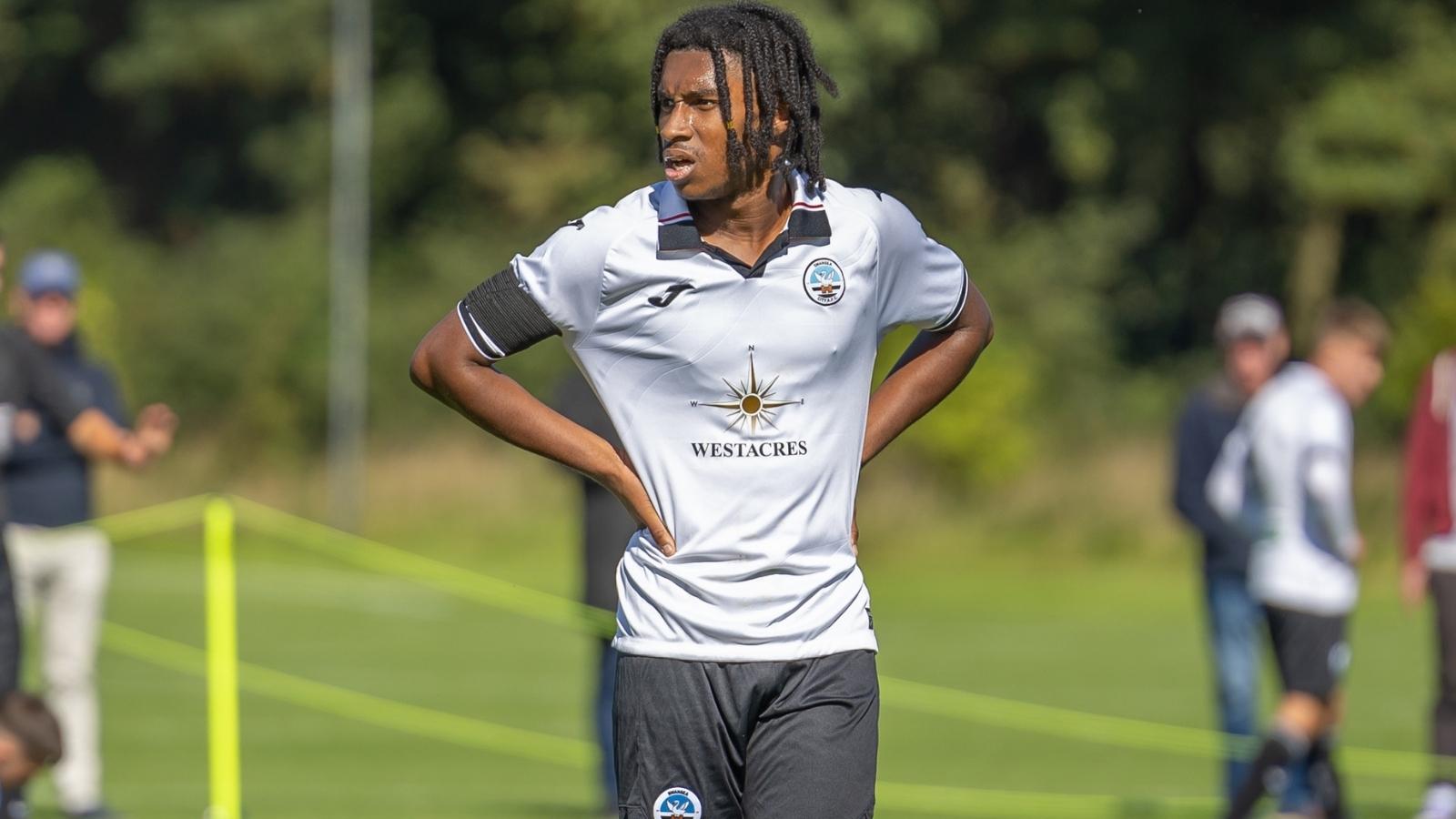 Swansea City Under-18s' defender Jada Mawongo hopes a positive couple of weeks will prove a launchpad for their season.
The young Swans beat Reading 2-0 in their Professional Development League fixture on Saturday afternoon. 
Second-half goals from Iwan Morgan and Kyrell Wilson ensured the visitors took home all three points for the second week in a row, after their 4-0 victory over Bristol City in their previous fixture.
"It's great to get the win again, two in a row now and two good clean sheets. We've worked so hard for so long," said Mawongo.
"Defensively, we were very strong. It's our job to make sure the opposition don't get past us, and we did that. It's been great and as a team we feel great. 
"It was a decent game for me, trying to defend is something I'm working very closely with the coaches on and it's about getting better every week and every time I'm on the pitch.
"It's been a hard run, but we're starting to get through it and the results are coming our way. 
"With the way we're working in training, there's no doubt that we can just get better from here onwards. It's been good seeing the results come.
"The younger boys have been great, as have the whole squad. They've all come in and been unbelievable. It shows how unbelievable everybody is."