Jake Bidwell | One to Eleven
17th April 2020
First team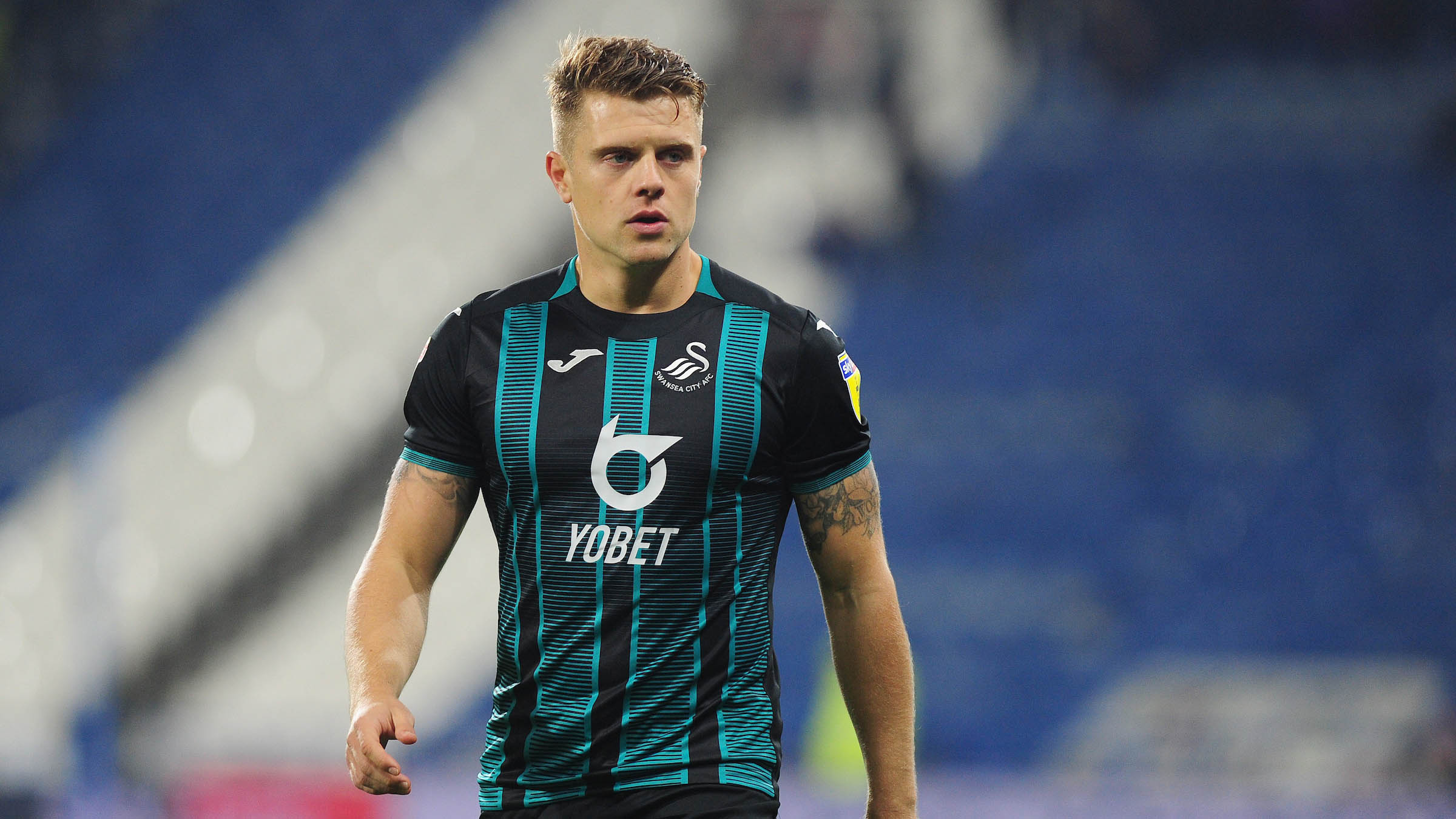 In our new feature, a Swansea City player turns manager as he picks an XI from those he has played with and against. First up is defender Jake Bidwell.
The full-back has chosen to pick his side exclusively from players he has played with or against prior to his arrival at Swansea.
Formation: 4-3-3

GOALKEEPER: TOM HEATON
I played against him the year that Burnley won the Championship in 2016. I'm pretty sure they had the best defensive record that year as well, which was mainly down to him. He's gone on to win England caps and make many Premier League appearances since then, so he gets the nod in goal.
RIGHT-BACK: MAX AARONS
He had his breakthrough season in the Championship with Norwich City last year. He's gone on to do well in the Premier League this year. For me, he looks like he's going to be a top player and is a really exciting talent.
CENTRE-BACK: NEDUM ONUOHA
He was my captain at QPR. He's probably the only person you'd leave back in a one-v-one scenario from a corner and be happy with it. He was an absolute beast of a player and a good captain as well; always looking out for the lads and fighting their corner with whatever needed doing. He had a good Premier League career before that as well.
CENTRE-BACK: JAMES TARKOWSKI
I played with him at Brentford. I played next to him as he was a left-sided centre-back. He was one of those players who made the game look easy. Again, he's gone on to win a couple of England caps and have a good career in the Premier League.
LEFT-BACK: ASHLEY COLE
When I was at Brentford, I was lucky enough to play against him in an FA Cup game against Chelsea. He's won everything there is to win in the game domestically. He's also won over 100 England caps, so I think that one speaks for itself.
RIGHT CENTRAL MIDFIELDER: RUBEN NEVES
I've never seen somebody control games in the Championship as well as he did in the year that Wolves were promoted as champions. You just looked at him straightaway and thought there was no way he belonged in the Championship. He's still a young player as well and has already made a big impression in the Premier League.
CENTRAL MIDFIELDER: FRANK LAMPARD
I played against him in the same FA Cup game as Ashley Cole; he scored a goal as well. Even after playing against him for 90 minutes, you could see why he's had the career he has. Watching him, you spotted little things that sets top, top players apart from other players you've played against. 
LEFT CENTRAL MIDFIELDER: JACK GREALISH
He's a top player. In the Championship, he would control the tempo of games for Aston Villa. If you wanted to go close to him, he'd skip past you; if you wanted to sit off him, he'd pick a pass. I think he'll go on to another level.
RIGHT WINGER: MICHAIL ANTONIO
I played against him when he was at Nottingham Forest. First of all, he's a beast and very hard to stop. Also, the Forest team weren't the best at the time, but his return for goals and assists was still right up there. 
LEFT WINGER: STEWART DOWNING
Obviously, he's still playing in the Championship for Blackburn Rovers. He's 35 now, but still moves like he's 25 and still has a change of pace. He's got over 30 clubs and played for some great clubs like Liverpool and West Ham. He's had a good career and is still a very good player at 35.
STRIKER: YAKUBU
He's my number nine. I played with him at Everton. Again, he was an absolute beast of a player; his hold-up play was decent, and nobody could get the ball off him. He's the best finisher I've ever seen on the training pitch, that's for sure. He used to just roll and post everything into the bottom corner and would do the same thing from penalties. He made things look easy and scored close to 100 Premier League goals; he scored goals pretty much everywhere he went in the top flight.