Jake Bidwell | Results show how tough the Championship is
11th October 2019
First team
Swansea City's Jake Bidwell believes recent results underline just how challenging a division the Championship is to succeed in.
The Swans sit just a point off the top of the second-tier table after a fine start to the season under Steve Cooper.
They have beaten the likes of Leeds, Preston, Charlton and QPR, but dropped points against Stoke and Reading.
The same has been true of results for other teams, with Leeds losing to Millwall and Huddersfield stringing together back-to-back wins after a difficult start to the campaign.
Which means left-back Bidwell and his team-mates know the need to be consistent and deliver week in, week out as they prepare to face Barnsley.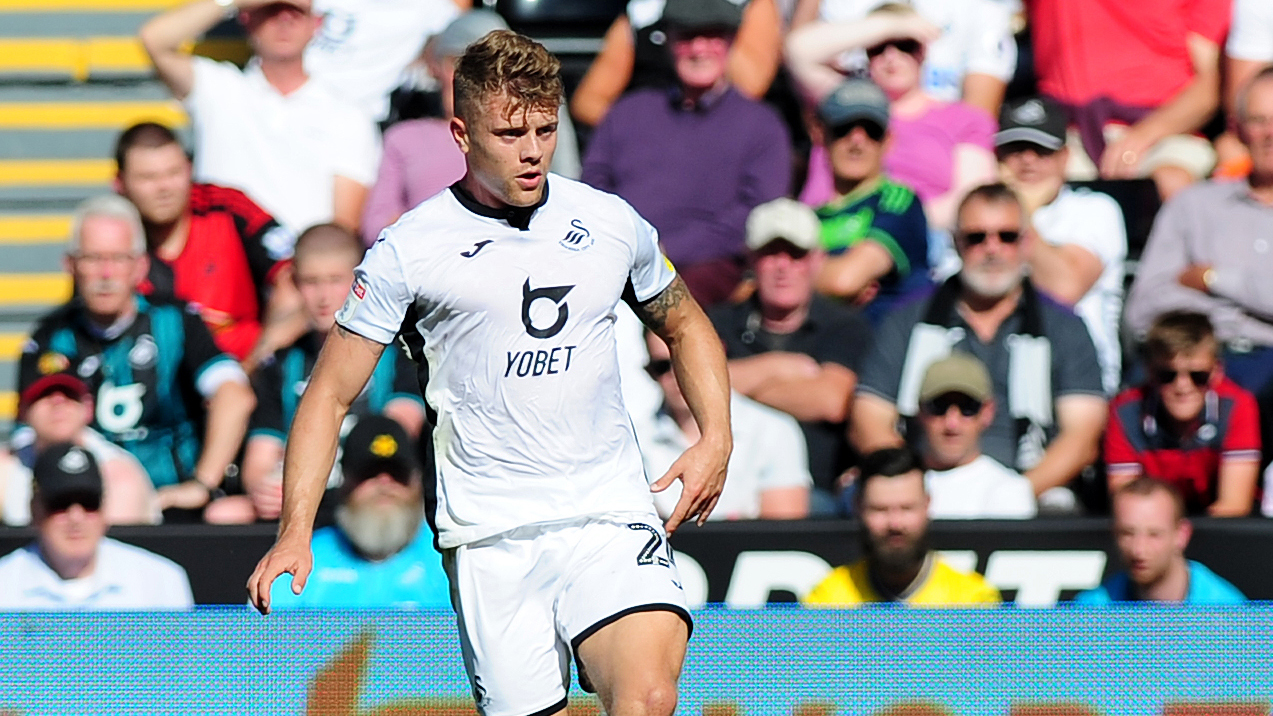 "I think results show that it doesn't matter where teams are in the Championship, every team has dangerous players," he said.
"If you don't perform to the best of your ability, anything can happen with results.
"If we go Barnsley and produce what we are capable of, we will get a positive result but if we don't it will turn into a tough afternoon.
"We've got the international break now. I wouldn't say it has come at a good time as the first thing you want to do after a defeat is to play another game to put things right.
"We've got two weeks to look at what went wrong and to put a couple of things right. "