Jake Silverstein | I am committed and I want to help build a sustainable future for Swansea City
20th October 2022
Club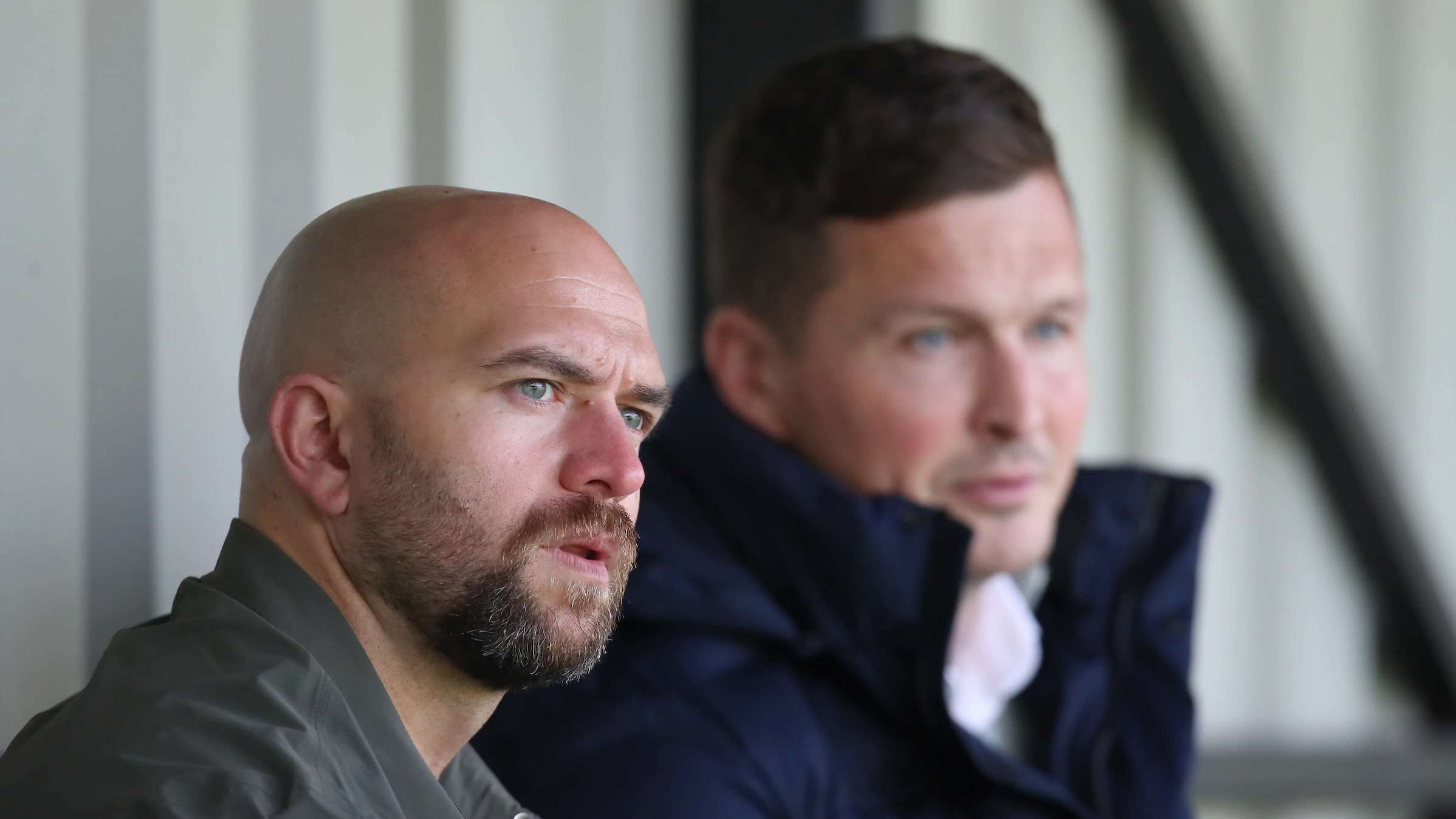 Swansea City's newest shareholder Jake Silverstein is proud of the progress he believes the club has made as it strives to strike the balance required to ensure its financial sustainability, and is confident a bright future lies ahead with the structures being put in place on and off the field.
Silverstein first joined the Swans board of directors after making a significant investment, which was matched by majority owners Jason Levien and Steve Kaplan, during the summer of 2020 amidst the impact of the Covid-19 pandemic.
That investment was initially in the form of a loan note, which has recently been converted into equity with Silverstein taking up a formal stake in the club.
The American has been a regular visitor to south Wales since the easing of Covid restrictions allowed.
He is currently in the midst of a fourth visit to Swansea in a little over a year, and took in Tuesday night's dramatic victory over Reading at the Swansea.com Stadium, forgoing a seat in the directors' box in order to sit alongside supporters in the East Stand for the first half of the game.
His acquisition of a stake in the club comes at a time when Swansea City is seeking to plot a financially sustainable forward path during a period where the effects of the pandemic and other subsequent events have seen costs rise across the board.
Add into that mix the loss of parachute payments at the end of Swansea's third season back in the Championship – the club is now in its fifth-straight campaign in the second tier – and the challenges of competing in a division where a number of clubs are operating with significantly higher budgets becomes clear.
Silverstein acknowledges the balancing act between the desire to be successful on the pitch, but financially viable for the mid-to-long term off it. It is not an easy task, but is necessary given a combination of ownership investment and player trading is required to mitigate operating losses.
"That's correct and that is tricky. One of the goals that Steve, Jason and I shared from the outset was to figure out how to build a Championship organisation with a genuine ability to compete to get to the Premier League every year – that's not to say a guarantee you would get there – but without throwing money at it in an unstructured way and chasing your losses," he says.
"That is what I was interested in doing, and it is something they wanted to be very disciplined about. We tried to make a measured, comprehensive investment plan to ensure we can shore things up, that we can invest in young talent and try and make sure we have enough talent in the system for our player trading model to work.
"I think Flynn Downes was a great example of that, I think in the first call I had with Russell Martin after his appointment he spoke about Flynn.
"He was a great example, he contributed so much on the pitch and he went on to get a dream move for him to West Ham. He helped the club on the pitch last year, and he has helped it off the pitch this year through the developments he made playing for Swansea under Russell.
"That helps us get closer to balancing the books, which is very hard without parachute payments and this is a difficult league in which to be financially sustainable and competitive.
"We are trying very hard. I think we are making progress. It's been a heck of a couple of years in terms of what's happened in the world.
"That was hard to predict, and the impacts and aftershocks are still being worked through. That is true in my life, in the lives of supporters and in the situation for the club itself.
"But we are deeply committed to that."
Silverstein admits he understands the frustration supporters can feel at times during transfer windows, particularly if they see Championship rivals making high-profile or big-fee signings, but underlines that financial discipline is key.
"We understand it can be frustrating if we are not splashing money in any given transfer window, although I think we have largely done very good business in each transfer window over the last couple of years," he added.
"We are trying to be disciplined and methodical, and we try to be opportunistic, but we have to make sure the club is financially stable.
"We take that very seriously, we do not want to chase an unrealistic dream. We want to build something sustainable, and we want to go up over time by developing our talent, by using our player trading model to help keep the books balanced.
"But, as someone connected to the club and someone who cares about the on-pitch performance, you do want to do things like signing players and spending money. Your heart wants you to do that, but we have to have cooler heads prevail.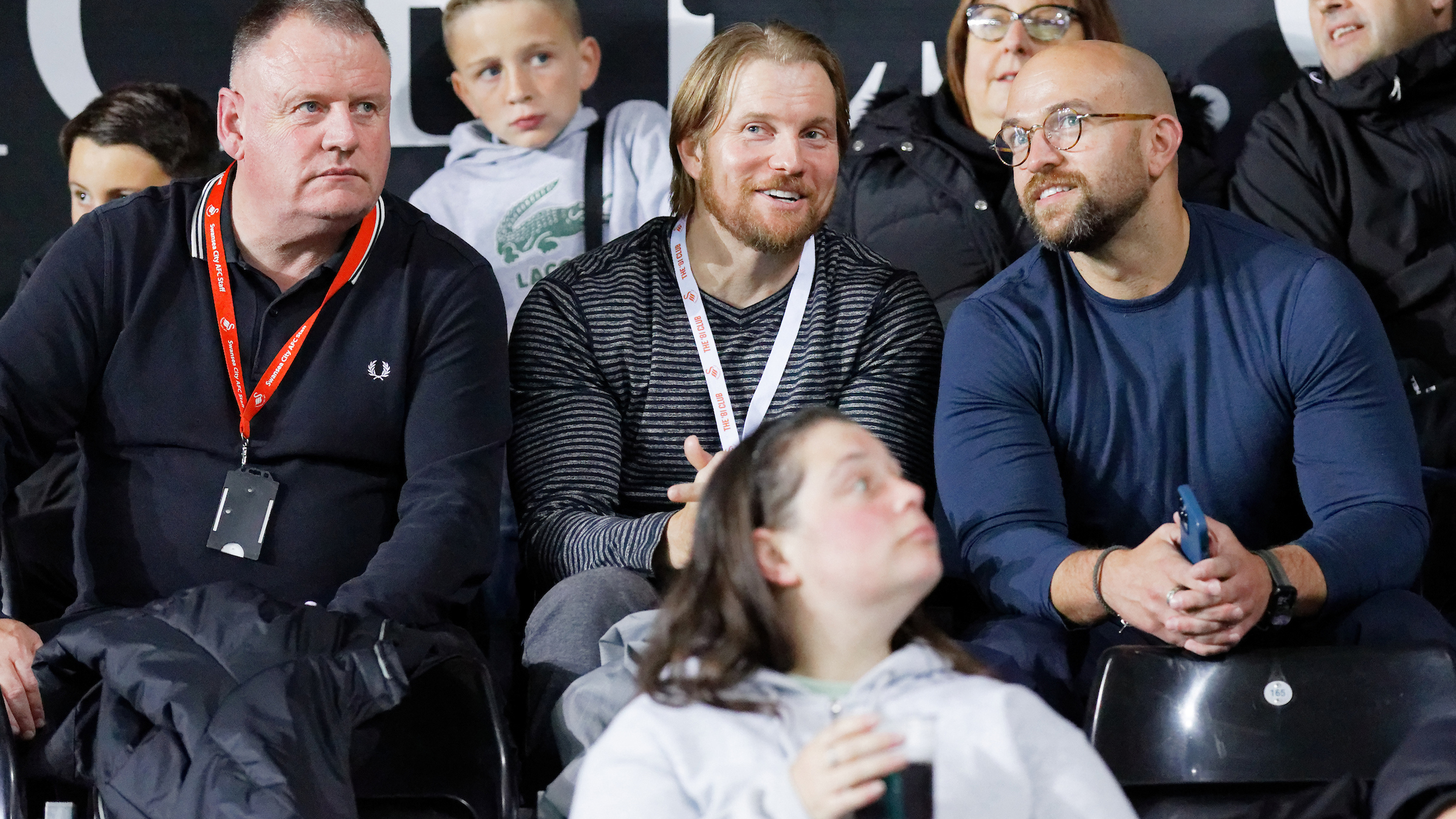 "It's one of the most challenging aspects. As a lifelong sports fan and athlete, moving into an ownership role was illuminating in terms of understanding what it's like when the buck stops with you.
"When you are responsible for the organisation's global health. It's not just about how we do in any one game or any one season.
"I know people understand that at a theoretical level but to live with that responsibility and factor it into every decision is not easy, but we are trying hard to balance our enthusiasm for the team with our responsibility as long-term stewards of this club.
"We have to make sure we are not reckless and not living beyond our means."
Silverstein has previously spoken of his pre-existing relationship with Kaplan and Levien prior to his investment in Swansea, and he revealed he had been in the process of acquiring a majority stake in a different club in the English pyramid before conversations between the trio led him to invest in the Swans.
"I originally got to know Jason and Steve when I had an ownership stake in the Houston Dynamo, while Jason and Steve had DC United. We were on the MLS board together and other committees and we got to be friends," says Silverstein.
"When I decided I wanted to do something in football in the UK, I was actually looking at a different investment. I would have been doing that on my own, and I would have been the main shareholder in a different club.
"It was an interesting opportunity and I spoke to Jason and Steve about it. They asked me a lot of good questions that really tested my thinking, and we spoke about their experiences at Swansea.
"It was only supposed to be a short conversation, but two-and-a-half hours later after comparing notes, philosophies and their goals for the organisation, as well as my own theoretical goals for what I wanted to do, we came to a handshake agreement that I would join them and become involved at Swansea.
"The partnership has deepened and broadened since then. We talk regularly, mostly about Swansea, although of course we do have other investments together, and we are committed and passionate about this investment.
"I am happy that everything is now done and the transaction is completed. The intention from the outset was always that this investment would be in the form of equity over time.
"It was initially in the form of a loan note because that was the easiest way to get the money to where it was needed in 2020, and those were the terms that were offered to me when we were having discussions around me joining the club. I could not be happier to be involved.
"I am committed to being here a lot and as frequently as we can, although I do not think I will be in a position to be here permanently.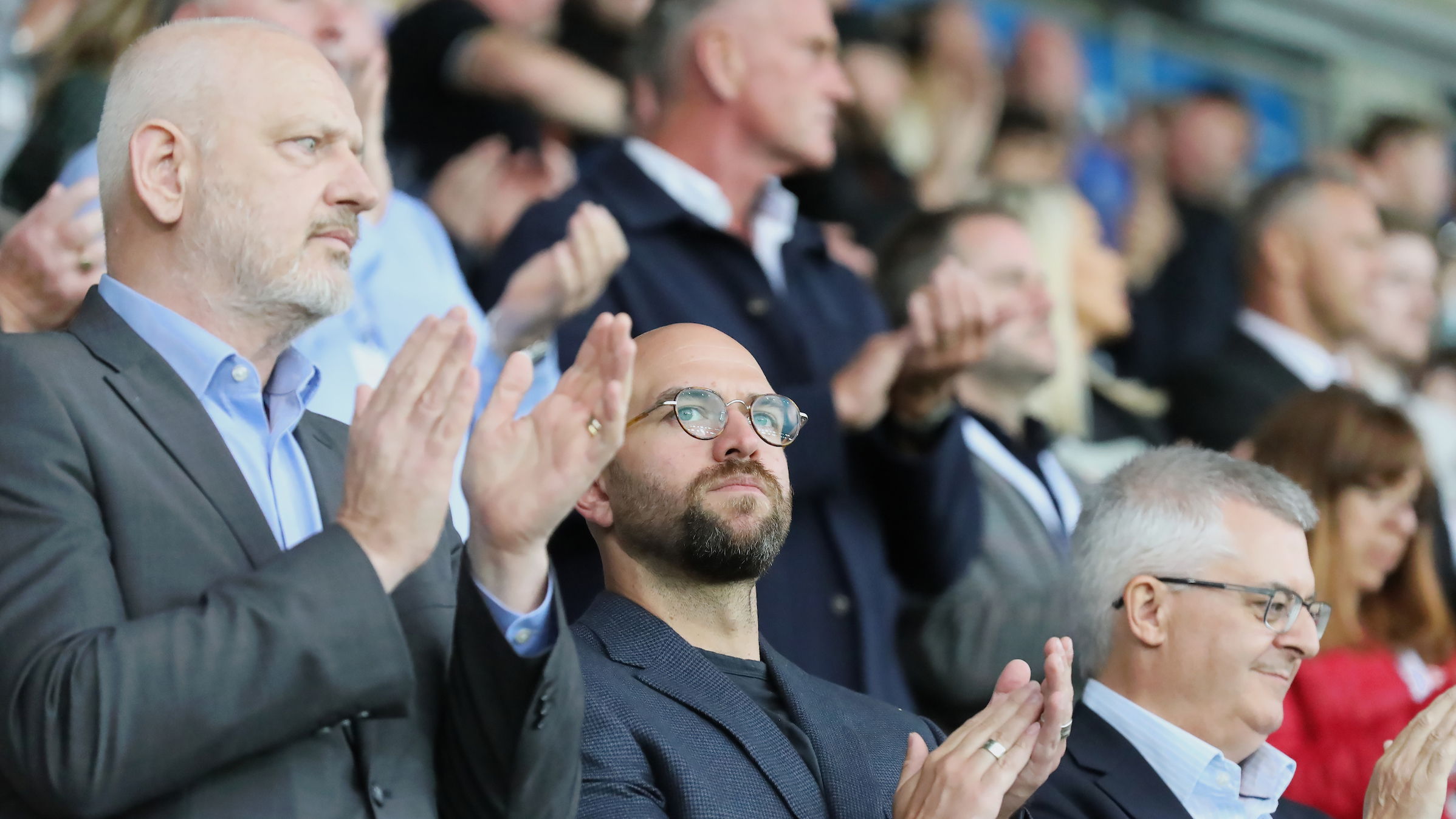 "I have a young family and a young son who is two and-a-half, and incidentally he has just had his first experience of football training in a team for two-and-three-year olds.
"I am coming here regularly, my wife loved it here and we have spoken about potentially coming over for a longer term when our son is a little older. We want him to grow up feeling connected to Swansea, to understand the community, and make memories he can take with him.
"All options are open and I know I have loved my time here."
Part of the project to make Swansea City sustainable involved the appointment of head coach Russell Martin with a commitment to a style of play different from other clubs, but in the best traditions of recent Swansea sides who have enjoyed success.
Recruitment has largely focused on finding young, hungry players to develop and either help Swansea return to the Premier League or aid the club when it comes to player trading.
And Silverstein is effusive in his praise of the Swans boss, his staff, and the players following their excellent start to the season.
"Russell and his staff have been here 14 months and I am thrilled at the progress we have seen on the pitch, but I am even more thrilled by the cultural progress we have made," he adds.
"That was so exciting for us when we interviewed Russell during the appointment process. I am a huge believer in organisational culture. They are words that get thrown around, but it is something I believe in and in a sporting organisation I think it is crucial.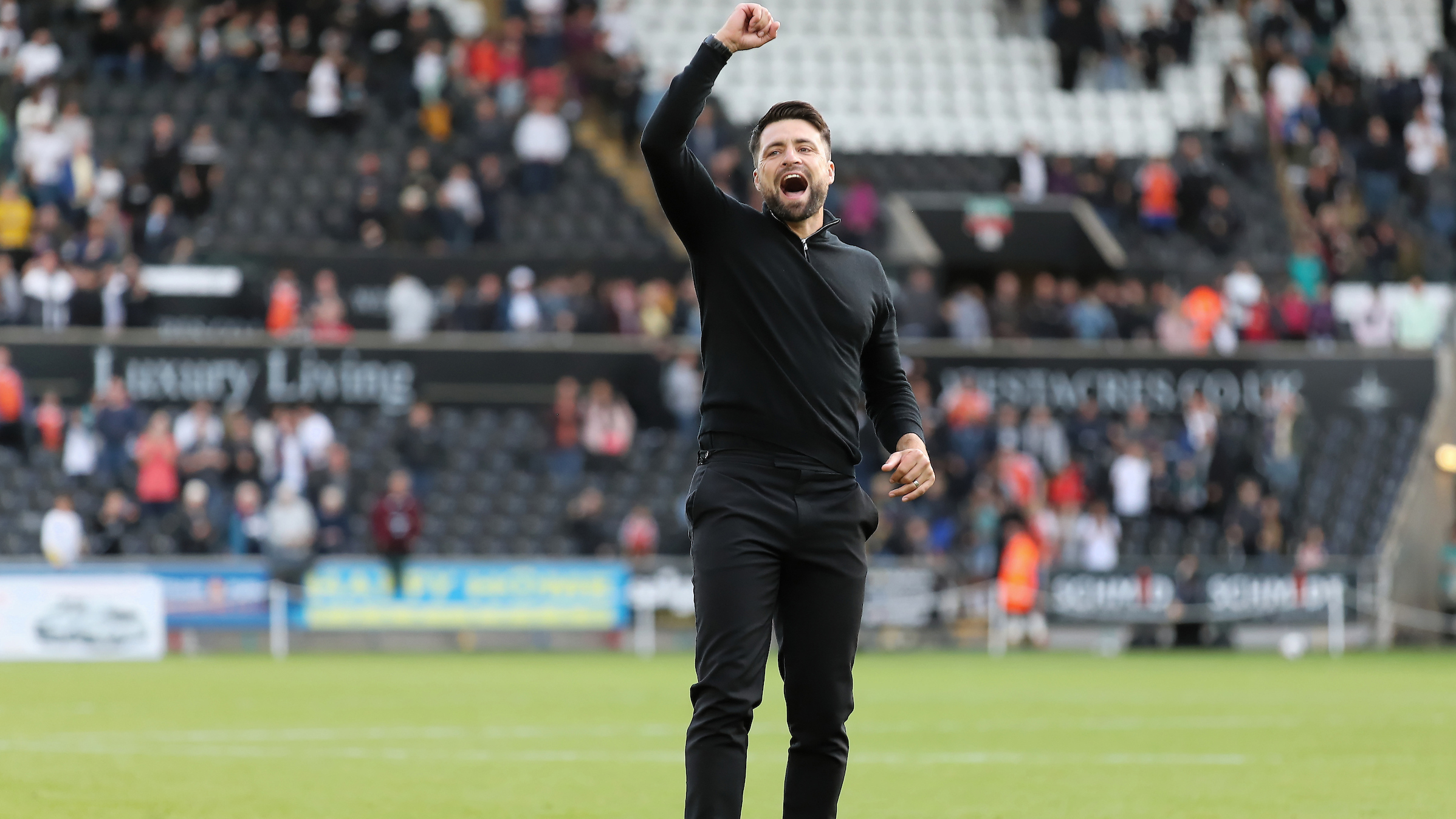 "Look at some of the greatest teams around the world, like the All Blacks, the difference there is a culture that is bigger than any one player or manager or executive. It endures and that is what we want to build, and Russell shared a connection to that, and we are very proud of the progress made there.
"We could not be prouder of how the team has been performing. It is brilliant. Russell is a thoughtful person, he is a football visionary and an exceptional leader and developer of these young men as human beings.
"I believed that from the moment we met him, and the growth I have seen in the players as I have got to know them and developed relationships with them as human beings is tremendous.
"I could not be prouder, and we are seeing that come through on the pitch in the courage, the bravery and the resilience.
"The love and trust they have developed in one another and in Russell, we saw it against Reading on Tuesday, that makes us so proud and we believe results will follow because the foundation is strong and what they are doing comes from the heart."
Silverstein will attend and take questions from supporters at a fans' forum at the Swansea.com Stadium on Thursday evening, before taking in his first south Wales derby on Sunday.
They are events he is looking forward to.
"Every supporter I have met, be it in the stadium or in the city, has been wonderful," he said.
"There is a real curiosity about what is going on at the club, there is a strong desire to talk about it and share their thoughts.
"Everyone wants to talk about the club and the squad, and I love it.
"I am looking forward to the forum and the game on Sunday.
"It will be great to interact with more fans and supporters. I have enjoyed every interaction with supporters wherever it has been.
"I enjoy chatting to supporters and it's part of what I signed up for, to hear direct feedback from supporters on what they want to see and what this club means to them.
"Then to get to be with everyone on Sunday for the game against Cardiff will be a once in a lifetime experience for me, my first south Wales derby, and I cannot wait."