Jamie Paterson embracing leadership role at Swansea City
5th September 2022
First team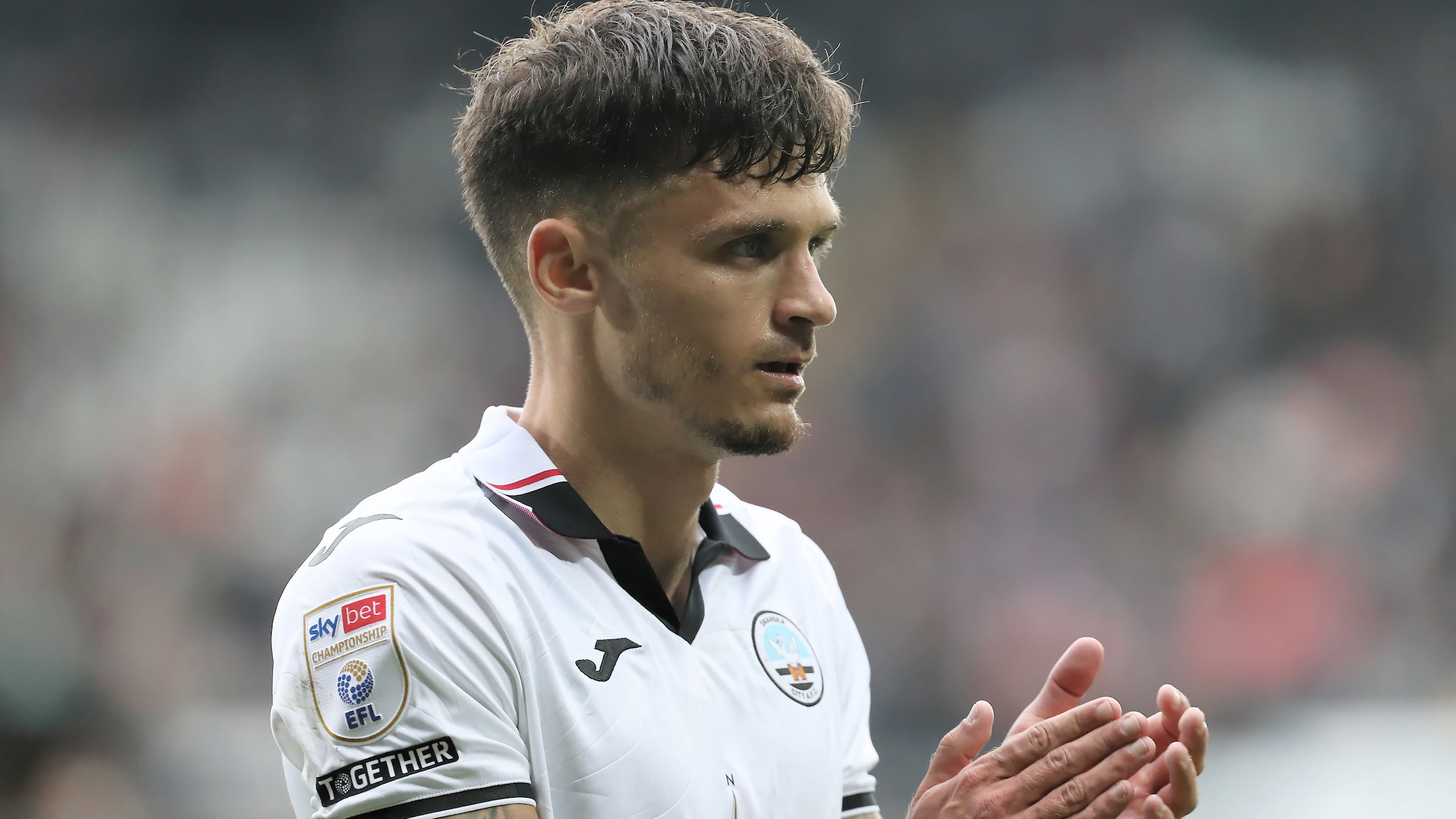 Jamie Paterson is relishing his role as a senior player among a youthful Swansea City squad after returning to the starting line-up against Queens Park Rangers.
The attacking midfielder turned 30 last December, making him one of the elder statesmen in a team that ended Saturday's match with an average age of 23.
The Swans have been without the creative wide man whilst he has recovered from a groin injury, playing 20-minutes against Stoke City in midweek before making a start on the weekend in the victory over Rangers.
Paterson, who contributed nine goals and nine assists last term, was grateful to be back out on the pitch, and is relishing the responsibility of passing on his experience to the bright young talents in the Swansea squad.
"Personally, I was glad to be back out there, I felt a bit tired after about 50 minutes but it was good to be back out there and get the first home win as well," he said.
"I'd rather be on the pitch, trying to change things, talk to the lads, be a bit of a leader as well.
"You have to step up and talk to the young lads, the older players have had those experiences, and been in a lot of those situations – good times and bad times.
"I think it's important to have experience out there, mixed with youth and energy but at the end, we threw on a few young lads and they all worked incredibly hard and made a difference and that's what we need.
"When I'm in the stands, it's difficult to take because you want to get out there and make a difference but I'm just happy with the three points and hopefully we can build on that now."
The Swans earned their second clean sheet of the season on Saturday, keeping out a QPR team who went into the match as one of the league's most prolific goal scoring outfits.
Joel Piroe's first-half finish was the difference as the side claimed three points, and in the final minutes the Jack Army were in full voice cheering every clearance as they helped the team over the line.
"We've conceded a lot of late goals and you can feel it gets a bit more nervous towards the end of the game, but we worked hard and we deserved the win in the end," Paterson added.
"We got a point in midweek because we conceded late and QPR are a good team, I think they'll be up there, so it was an important win for us.
"The fans were great, they helped us through at the end. I think they saw our effort.
"I think this result gives us confidence, the fans feel a bit more positive, you could see at the end the gaffer was relieved as well. We're all feeling it."