Jamie Paterson | Everyone feels positive because we can see the process
31st May 2022
First team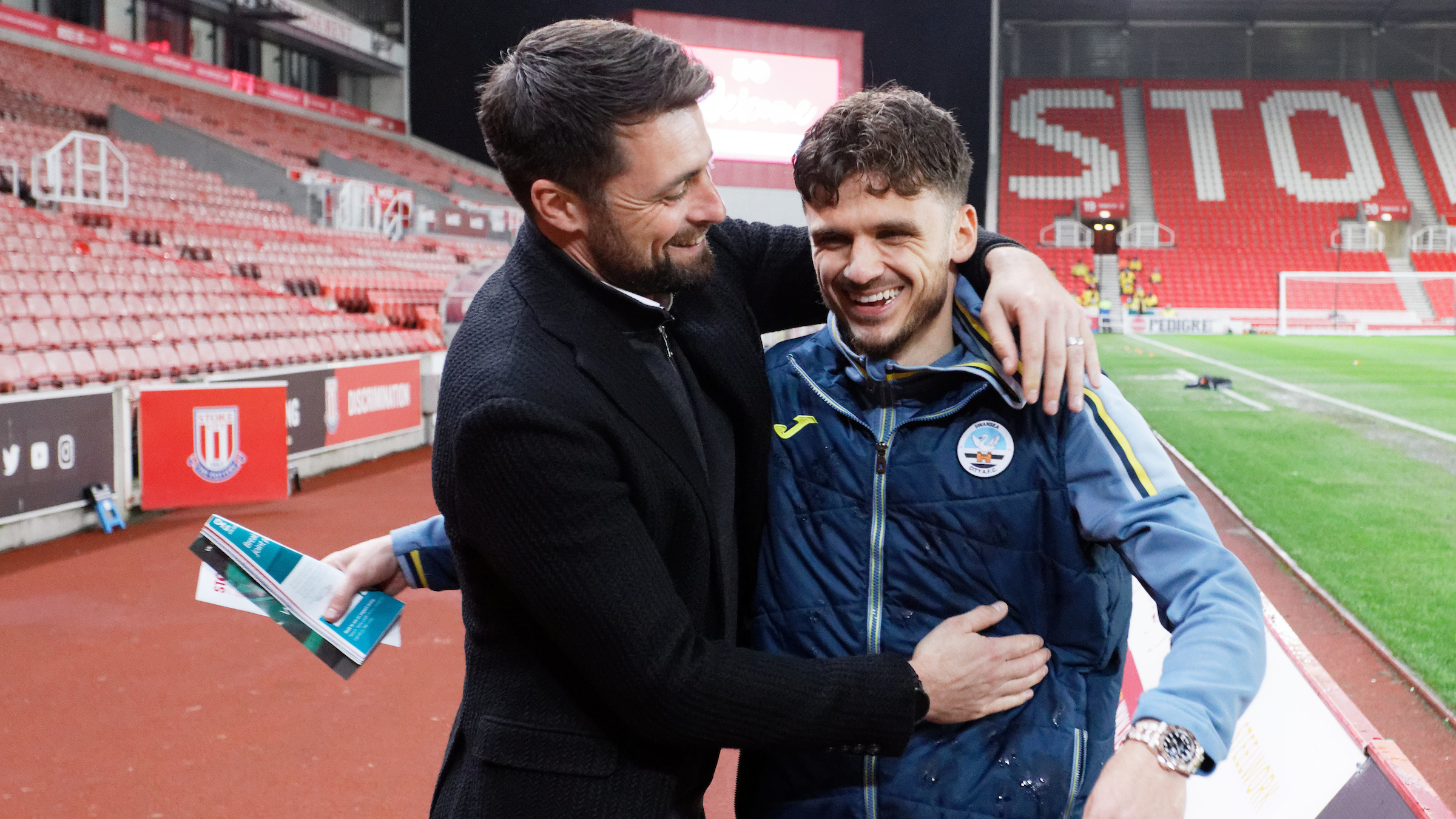 Jamie Paterson says there is a lot of positivity among the Swansea City squad ahead of the 2022-23 season with the group determined to build on the progress made throughout head coach Russell Martin's debut season.
Despite finishing 15th, Swans scored more goals than in the previous season, kept 16 clean sheets and went on a nine-game unbeaten run which sits among their best runs of form in recent years.
Martin's first year in charge was always set to be a transitional one with plenty of adjustments and hurdles to overcome as the squad return to the Swansea Way, but individually and collectively there were some impressive performances with Paterson one of a handful of players who registered the best stats of his careers.
"In terms of the stats, obviously it has been a really good season for me. But it's down to the other lads in the team and how we play that I have had a season like that," Paterson said.
"If you look at the squad there are a number of lads who I think have played really well too.
"I had a couple of injuries when I first came to Swansea. The gaffer and physio department have been brilliant with me throughout the season to get back to full fitness.
"I feel like now I'm fully fit – or I was in the middle of the season – and I was playing some of the best football that I've played so I'm excited to come back stronger and fitter than before and try to improve on my stats from this season.
"When you go into a season with a good pre-season, that sets your foundation for the whole campaign. If you haven't had a pre-season it can be difficult, but we'll have one this season with all the boys as well, and the coaches and manager.
"We finished 15th in the league, but everyone feels positive because we can see the process."