Jamie Paterson | I'm feeling the benefits of a full pre-season
26th July 2022
First team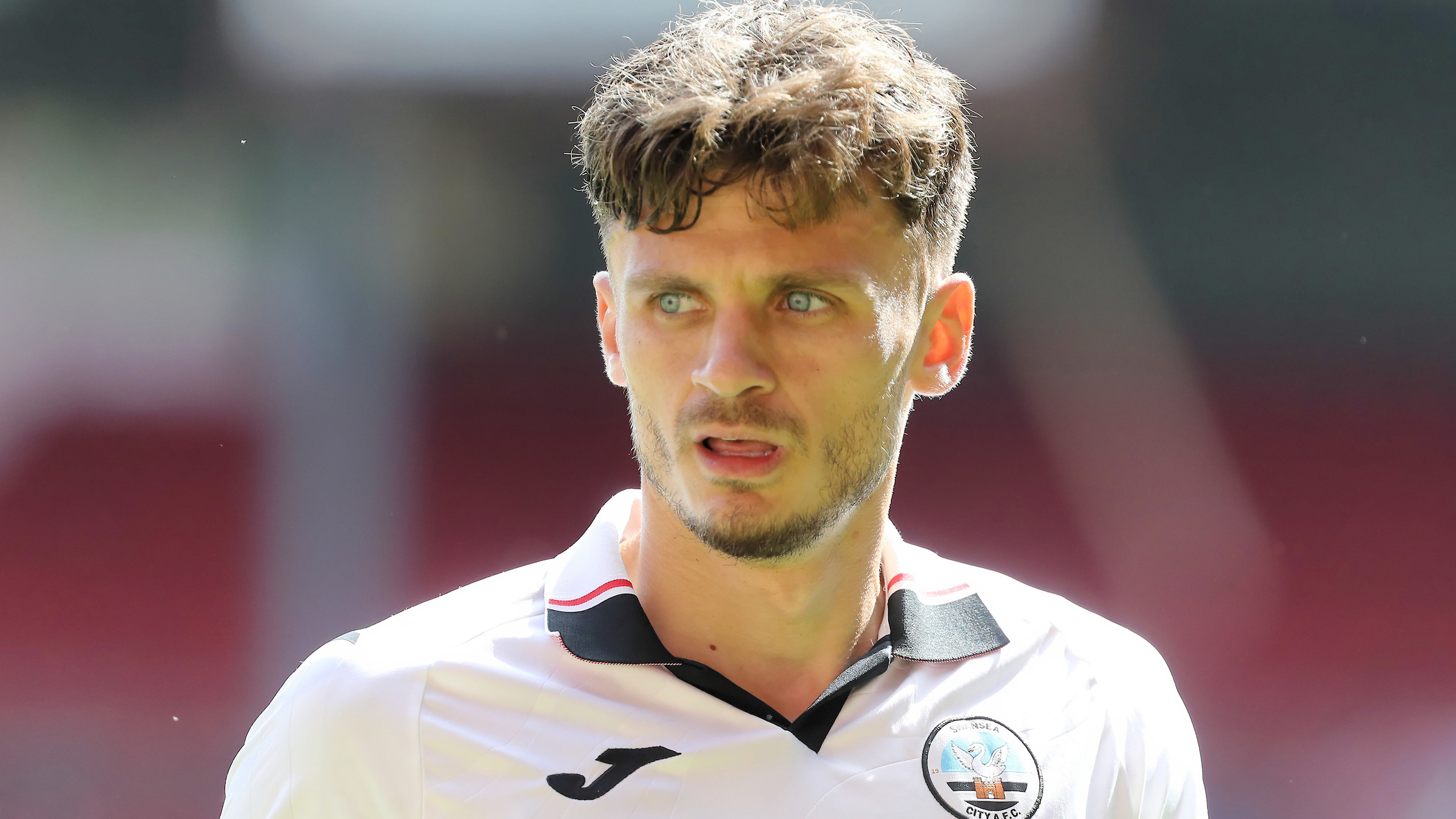 Jamie Paterson cannot wait for the 2022-23 Championship campaign to get going, believing the benefits of a full pre-season give him the best possible chance of building on his superb first campaign with Swansea City.
Paterson – who arrived at Swans just days before the start of the 2021-22 season – ended last term with nine goals and nine assists to his name.
Having signed a new contract through to the summer of 2024 and with a full preparation schedule behind him, the attacking midfielder is hopeful things can go even better for him during the forthcoming season.
"Last season, I wasn't really fit and I joined the team very late, but I still had a good season in my opinion," said Paterson.
"I'm a lot fitter now and I'm just raring to get the season going and improve on last season.
"There were moments last season where I felt sharp and fit, but I want to do that consistently across a whole season.
"We need to find consistency throughout the season which we didn't have last season for various reasons."
Paterson played 72 minutes of the Swans' final pre-season friendly against Charlton at the weekend, with Russell Martin's side coming from behind to seal a 2-1 victory.
Nearly 400 Swans fans made the more than 200 mile trip to The Valley, and watched their team get off to a the worst possible start as miscommunication at the back led to Harry Darling putting the ball in his own net in the opening minutes.
The Swans improved as the game went on and were back on level terms shortly before the hour-mark with Joel Piroe finishing from a set-piece. The match was won in the 85th minute with substitute Ryan Manning turning in from Cameron Congreve's ball across the face of goal.
Paterson felt the side could have had more goals in the end and said good fitness levels were to thank for a strong end to the game.
"It was a good game on a hot day," added Paterson
"We came back and won 2-1 so it was a good result in the end.
"We've worked very hard; it's been a difficult pre-season. Even this week, we're still working hard, but our fitness showed in the end and I thought it was a dominant display in the second half and we could have scored a few more.
"Results in pre-season doesn't mean anything. We're still learning and we have things to iron out but overall I think we've had a good pre-season and everyone's looking fit."