Jamie Paterson | I'm itching to get back and have a positive season
30th June 2023
First team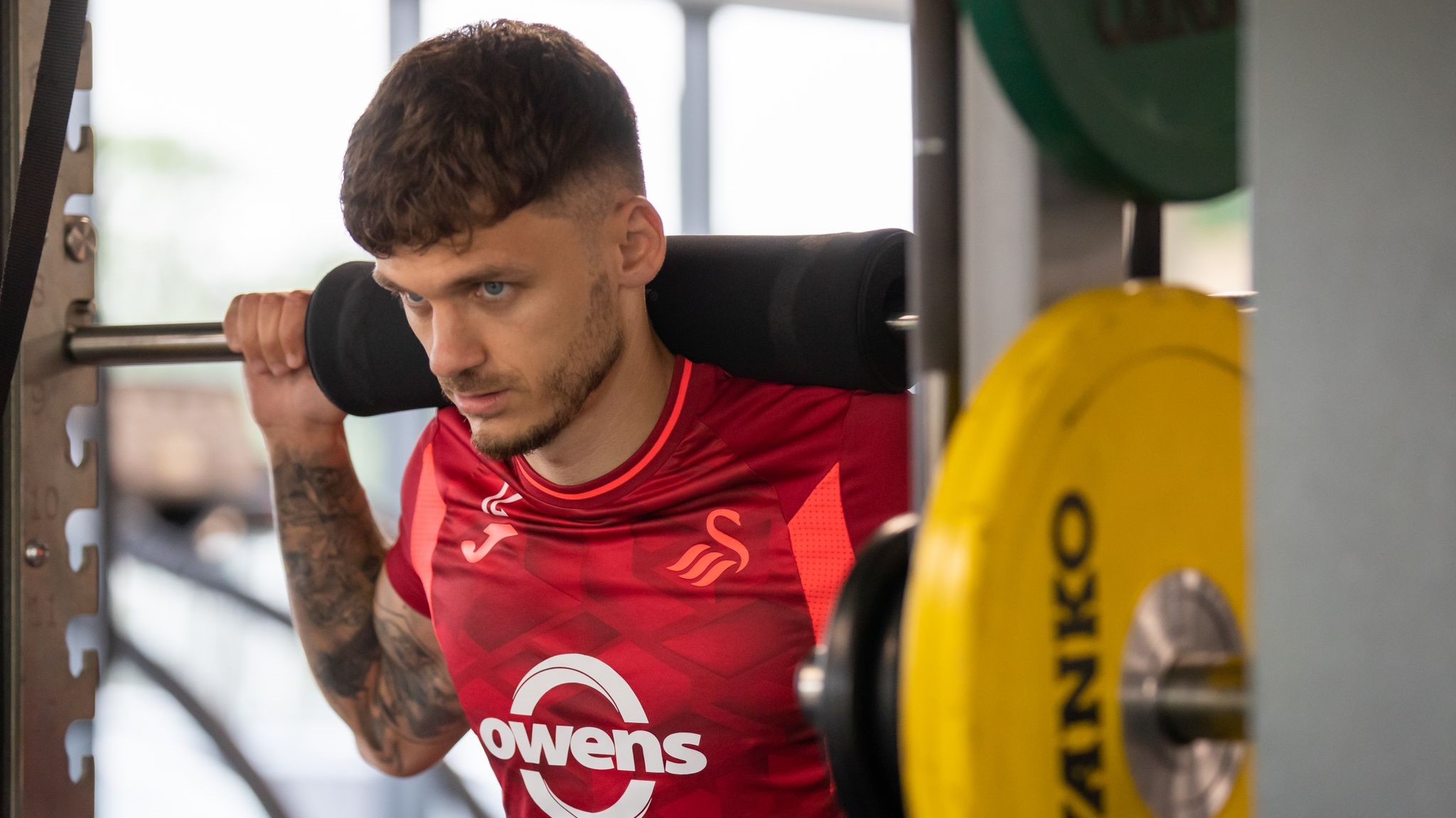 Jamie Paterson is ready to put a frustrating 12 months behind him and is looking forward to the new season with Swansea City.
Paterson endured a stop-start 2022-23 campaign on the back of a niggling groin injury that disrupted his pre-season.
But the experienced midfielder is now feeling fit and ready to attack the new campaign under head coach Michael Duff.
"Last year was a difficult one for me," he said.
"I had the niggling injury that came on in the summer time when we came back. It knocked me out of my stride really, I kept having to pull out of training and I was going into games not at my best.
"It was frustrating, I always try to play through niggles really which I wouldn't say is the best idea, but I'm stubborn because I want to play every minute of every game.
"We went through a bit of a bad patch of form as a team and I was just trying to take it on myself and produce performances. But, really, I wasn't right. I ended up having a lot of time out, saw some specialists and got it sorted toward the end of the season.
"When I came back in the last few games, I started to feel like myself more but it was the end of the season so it wasn't great timing.
"It's probably the least I've played in a season so I'm itching to get back in and have a positive season this year, and hopefully I can get back to the form I showed in the first season here.
"It's just about staying fit now, I'm in a good place, no injuries."
The midfielder turned 31 in December and is one of just three players - along with Kyle Naughton and Joe Allen - in the squad in their thirties, with the vast majority in their early twenties and the formative stages of their careers.
Paterson says he is embracing the responsibility of being an older head among the young group.
"There's only four or five of us now that are classed as senior players. It feels weird saying that but we're a young group," he added.
"There's a lot of emphasis on us to keep everyone positive and happy.
"I've already had a couple of chats with a few of the younger lads and it's nice to know they feel they can ask you for advice and stuff like that.
"So I'm enjoying it."