Jamie Paterson keen to contribute for Swansea City
5th March 2023
First team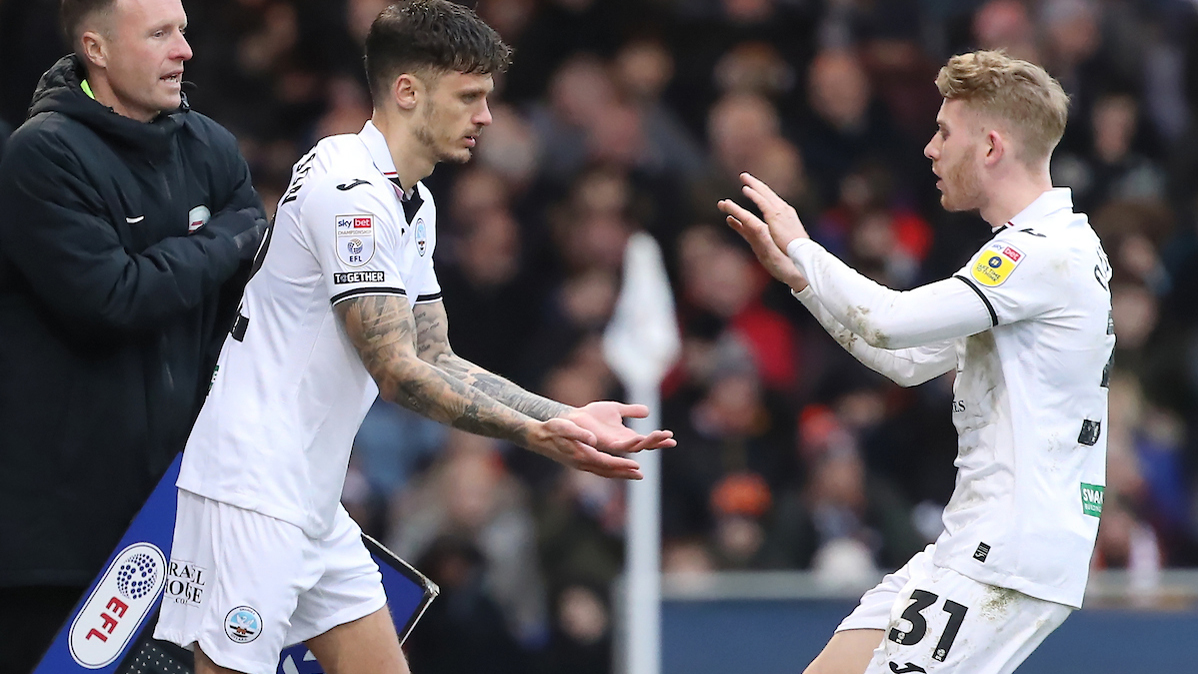 Jamie Paterson hopes he can help Swansea City finish the season positively after making a first appearance in just over two months at Luton on Saturday.
The attacking midfielder played the final 12 minutes at Kenilworth Road as the Swans' bid for a late equaliser came up short.
The 31-year-old was included in the squad following his efforts on the training pitch, and he is now looking to get more game time under his belt and make an impact.
"It's obviously never easy being out of the squad. I've just had to work hard and stay positive and help the group in different ways, which I think I have done," he said.
"I'm glad to be back and it's good to get back out on the pitch doing what I love to. 
"I thought the boys really showed some good character and really battled at a tough place on a tough pitch. They're obviously effective at what they do, that's why they're in that position in the table. 
"Of course everyone is disappointed to lose, there was an opportunity to get something out of the game, but I thought second half we were really good and there is plenty to take from that.
"I'm just happy to be back out there and I just want to try and keep my place in the squad and do as much as I can for the rest of the season. 
"Every footballer wants to be on the pitch so it's been a difficult time not being involved but it happens to every footballer, you just have to stay positive and the lads were doing well at that time.
"I just want to come back in and do what I can do to help the team on and off the pitch, and just get back to enjoying playing football because that's what we all love to do."