Jamie Paterson relishing return to old stomping ground
20th August 2021
First team
Jamie Paterson says he is excited about the opportunity to face his old side when Swansea City take on Bristol City tonight (7.45pm).
Paterson, who was Russell Martin's first signing as head coach, spent five years at Bristol City, leaving the Robins at the end of last term before penning his one-year deal with the Swans earlier this month.
And while he enjoyed his time at Ashton Gate, the midfielder is now looking to build on a string of lively performances for his new club and help them pick up a first league win of the season.
"Hopefully I get selected," said Paterson. "I was there five years, and really enjoyed my time there.
"I've been thinking about it for the past couple of days. Thinking about going back to Ashton Gate, especially with the fans, as well.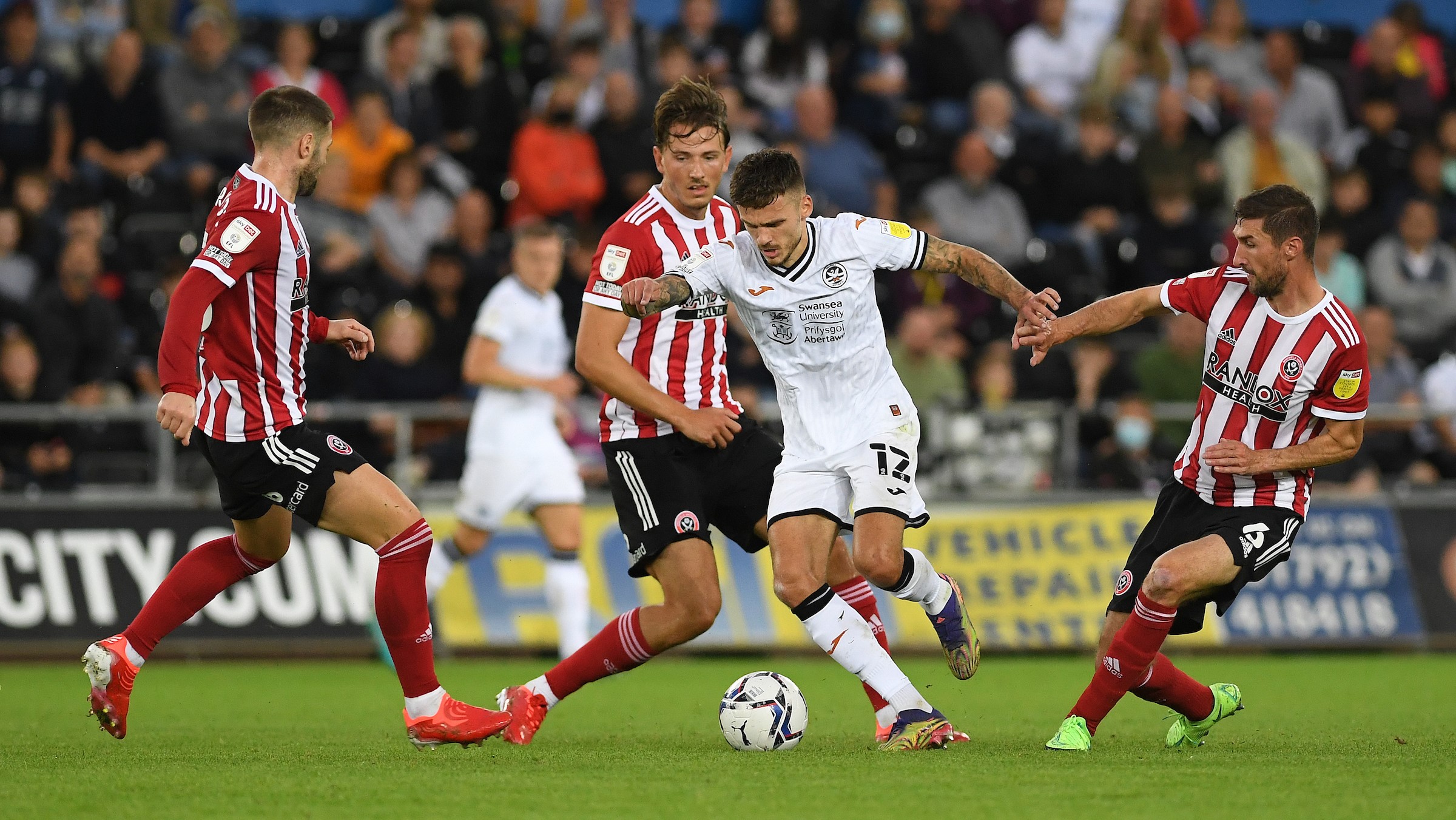 "I loved every minute of it there, it's home away from home for me. In five years I had some good times there, we probably should have got into the play-offs in some seasons, we had some good cup runs.
"It's probably the longest I've spent at one club, and when you've been somewhere a while you've got friends for life.
"Even the last season I played there, we didn't play with the fans. It's been a while since I played at Ashton Gate with the fans. It'll be interesting; hopefully I don't get booed! Hopefully I get a good reception.
"Once you've crossed the white lines, though, it doesn't matter who you're playing against. You want to win every single game and score as many goals as you can.
"The quicker we get that win under our belt… we'll get that confidence."
The 29-year-old made an appearance off the bench on Tuesday against Stoke, and admits that, after joining the Swans post pre-season, his fitness levels are not yet where he would like them to be.
But he is confident there are good days ahead in Swansea colours.
"I wouldn't say I'm 100% [fit] yet," he added. "But in the games that I've played I thought I performed quite well.
"Hopefully there's more to come from me. With games Saturday, Tuesday and Friday, playing without having a pre-season, it could've been quite risky. Obviously, we have other players in that position, too, which makes it very easy to rotate.
"I think everyone through the season will rotate, especially in the Championship, where there's a game every three days.
"We're playing some good stuff at times, as you can tell it's a change in philosophy, and we just need to give it some time."