Jamie Paterson | We want to kick on
13th May 2022
First team
Jamie Paterson believes there is a lot for Swansea City to be excited about moving forward after a season where they showed signs of what they can be capable of under Russell Martin.
The attacking midfielder joined the Swans on the eve of the 2021-22 season after leaving Bristol City and suffering injury problems during a trial at Middlesbrough.
The 30-year-old enjoyed an excellent campaign, recording nine goals and nine assists and proving a great fit for the style of play and system favoured by head coach Martin.
Paterson was quick to pay tribute to his team-mates for allowing him to flourish, and is confident there is more to come for the Swans after a nine-match unbeaten run over the closing stages of the recently-finished season.
"In terms of the stats, obviously it's been a really good season for me. But it's down to the other lads in the team and how we play that I have had a season like that," he said.
"If you look at the squad there are a number of lads who I think have played really well too.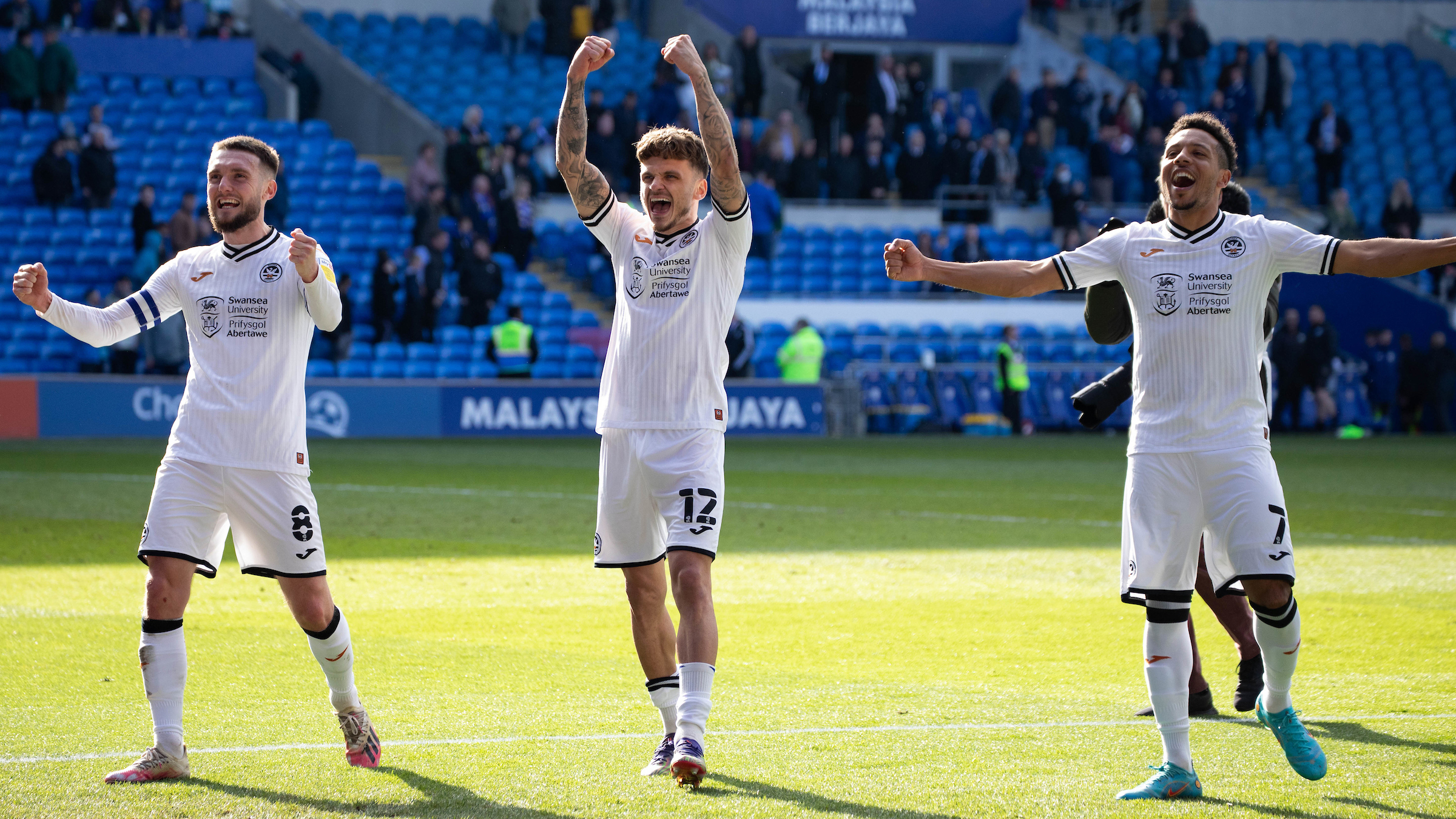 "The style has suited me for sure, things started off really well. I have had a couple of niggles over the last few months that have slowed me down a bit, but overall it's been good.
"I didn't have a pre-season last year, I had injury problems and left Bristol City, so I could not have expected the season to go like it has after that, to be honest.
"Because of that I'm really looking forward to pre-season and getting that work in.
"It's been bittersweet as a team because we have shown what we can be capable of, but we definitely would have liked to finish higher.
"I think we ended up in a false position, and I think there is a lot to be excited about.
"I am really looking forward to what we can try and do next season."