Jamie Paterson | You've got to show the fans you're working hard
1st July 2023
First team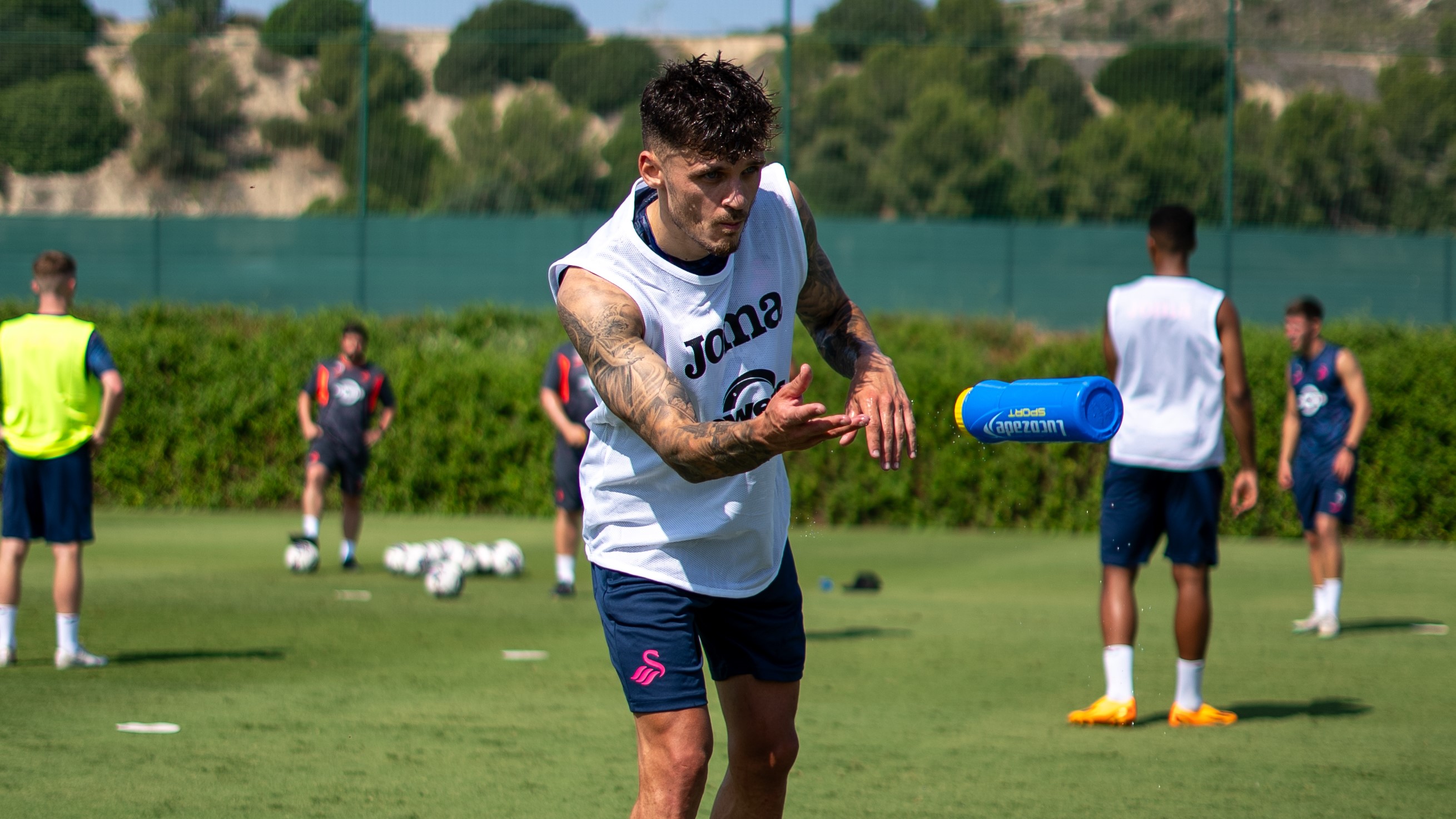 Jamie Paterson believes the balance of hard work and downtime at Swansea City's pre-season training camp at the La Finca Resort in Spain will put the team in good stead ahead of the new season.
The team were put through their paces in the 30 degree heat on four of the days, while Wednesday was a more relaxed affair with pool recovery and a chance for the players to socialise.
On Tuesday, Paterson posted a video to his social media channels showing Kyle Naughton, Morgan Whittaker, Nathan Wood and Liam Walsh feeling the effects after another intense session, given supporters an insight into the effort being put in on the training pitch.
"That video was class, wasn't it?" said the midfielder.
"I've got a few more but that one was the best one because there were four people in a row.
"I had a fair few replies from Swansea fans on that one saying 'glad to see you're working hard'. You've got to show the fans that you're working hard, haven't you?
"The time in Spain has been fun. It's been hard work, especially in this weather, but it's been good to get everyone away having a laugh together.
"When you've had a long break it's always fun to see the lads as well. It's a bit of everything really, because we get to know the staff more too.
"The lads went and played golf on Wednesday. I don't mind golf but I'm not great at it, I get bored after a few holes and it's too hot for me. So me, Naughts, and Jay [Fulton] chilled around the pool and did a bit of a gym session.
"We just tried to relax a bit knowing we had another two days of hard work to go.
"The downtime is all part of it. We all get along and we've got a great bunch of lads – I know everyone says that in interviews but we do have a great group, there's not one bad egg in the group which is key to creating a good team."