Jamie Searle | From building caravans to Olympic athlete
26th June 2021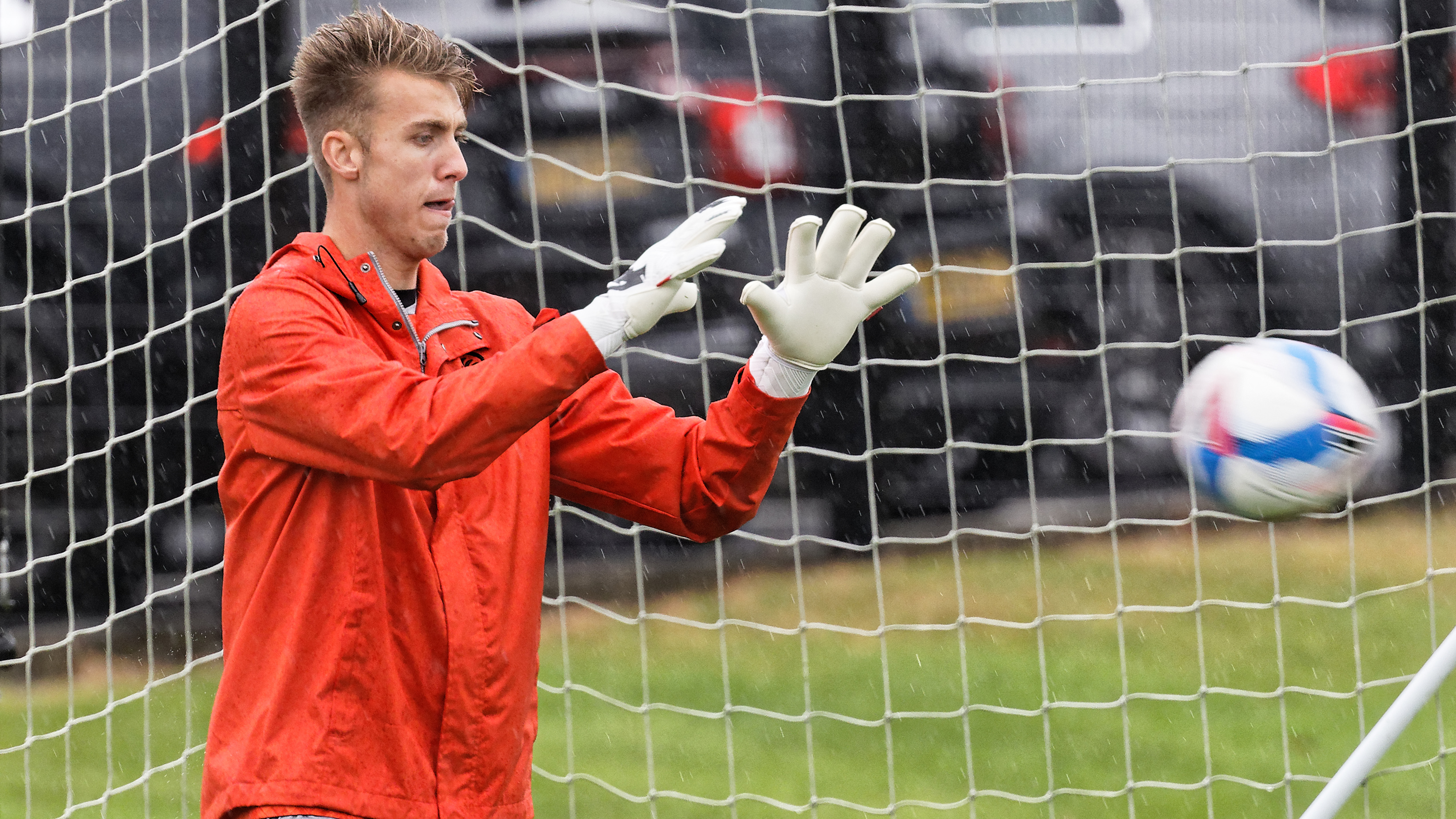 Just over two years ago, Jamie Searle was building caravans. This summer, he becomes an Olympian as he takes part in one of the world's biggest sporting events.
The Swansea City goalkeeper has been included in New Zealand's football team that will take part in the Summer Olympics in Japan.
For Searle, who has not previously represented his country at any level, the news came on the back of a new contract with his club.
At just 20, Searle's journey to south west Wales and his inclusion in his nation's Olympics squad, made up of under-23 players, is an intriguing one.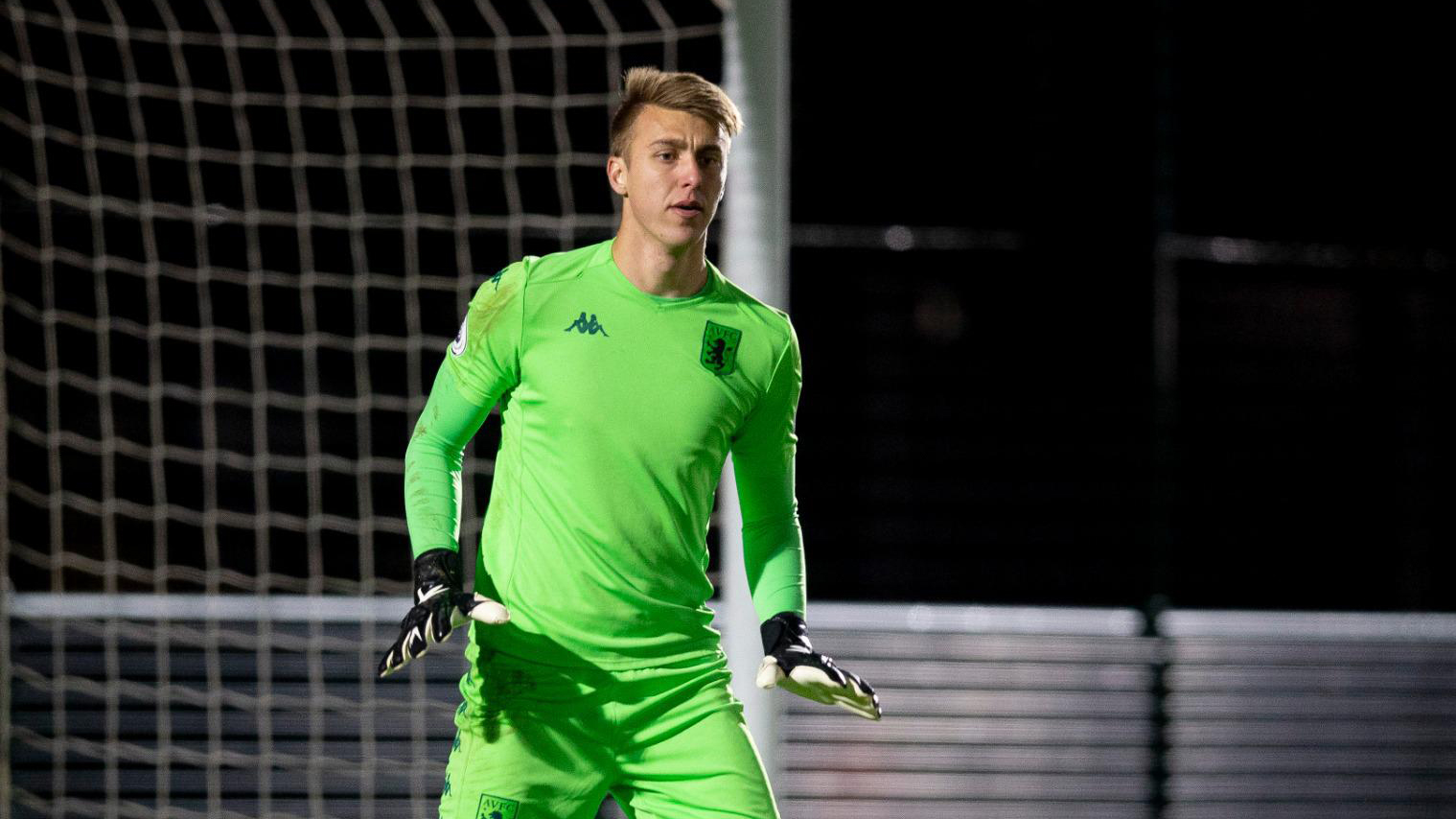 Hailing From a small town called Whakatane in the Bay of Plenty, Searle was initially a striker until the age of 12.
Then, at 16, he moved to St Peter's boarding school – in Cambridge, just outside of Hamilton – in a switch aimed at progressing his career.
There, he would be coached by former Wolves and New Zealand defender Ricki Herbert, who had already managed the country's senior side.
Herbert had already played for his country on football's greatest stage – the World Cup in 1982 – while Searle's love of the game blossomed further while watching the All Whites in action at the global tournament in South Africa in 2010.
All this, and his obvious talent, led to a golden opportunity in Britain. But the hard work off the pitch had to continue.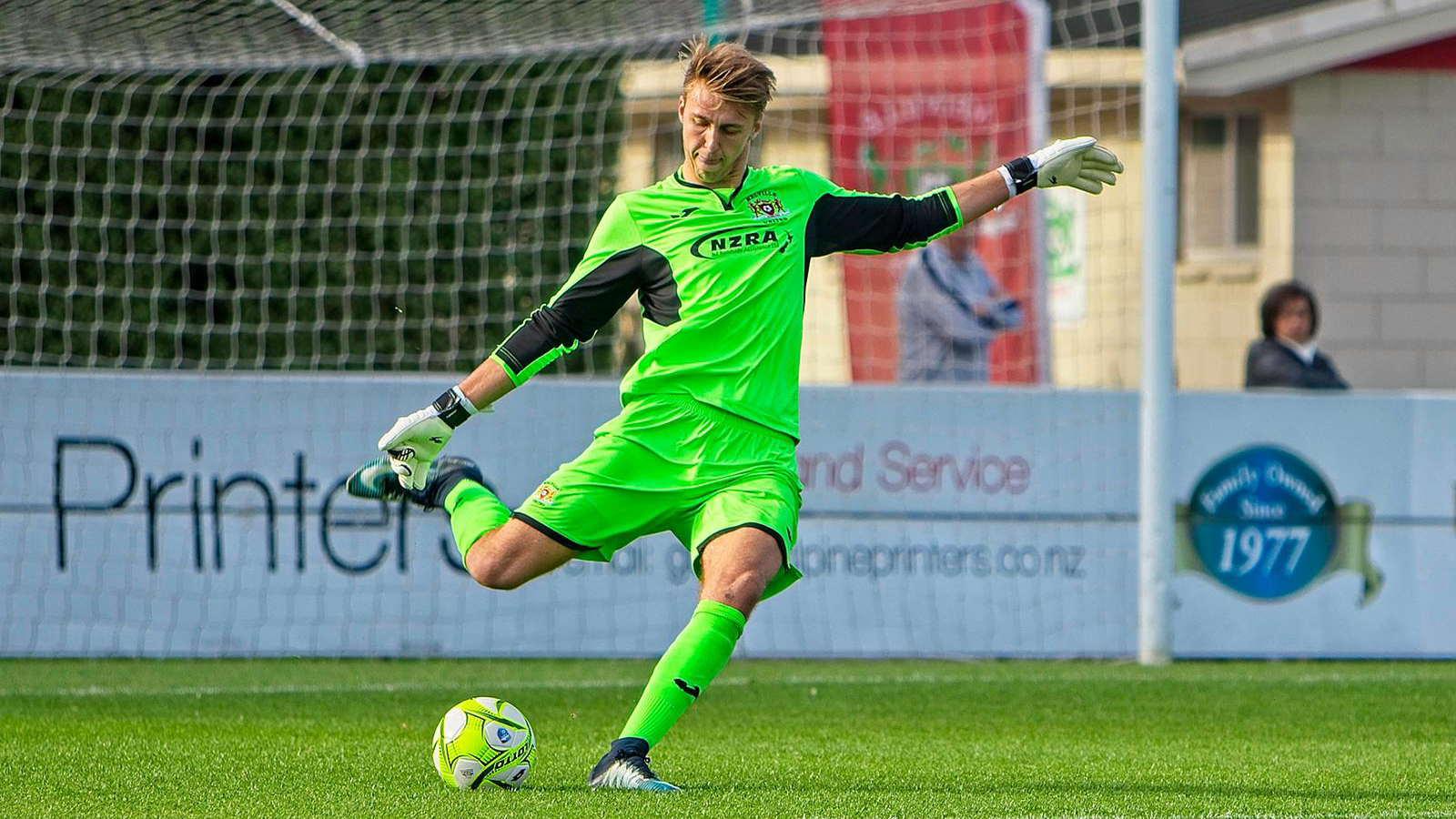 "I played school and club football, and I worked under a coach called Sam Wilkinson," said Searle, who featured regularly for amateur club Melville United in his homeland.
"He had worked in the Midlands like his dad Roger did. Roger was instrumental in taking Chris Wood to West Brom, as he had contacts there.
"Sam said I had a chance of making it and could get a few trials in England. He asked if I'd be up for that and I was like 'yeah, it's my dream, let's do it.'
"I finished school in November 2018, then I worked at a restaurant for three months and built caravans for six months. A member of the club had a caravan business, so he offered me some work. I love building! Goalkeepers do everything with their hands – I also love woodwork.
"The jobs were great though, as I saved up enough money for a flight.
"So I went over and had a 10-day trial at Aston Villa, which ended up in a three-week trial and I was offered a one-year deal.
"I had a great time at Villa. It was what I had dreamed of. I hadn't been at an academy in New Zealand, but all of a sudden I was in a top-class facility with amazing coaching for two to three hours a day and the gym programme on top – I learned a lot each day.
"Everything that had happened in New Zealand really gave me a platform to work from, and then my move to the UK was where my work really stepped up."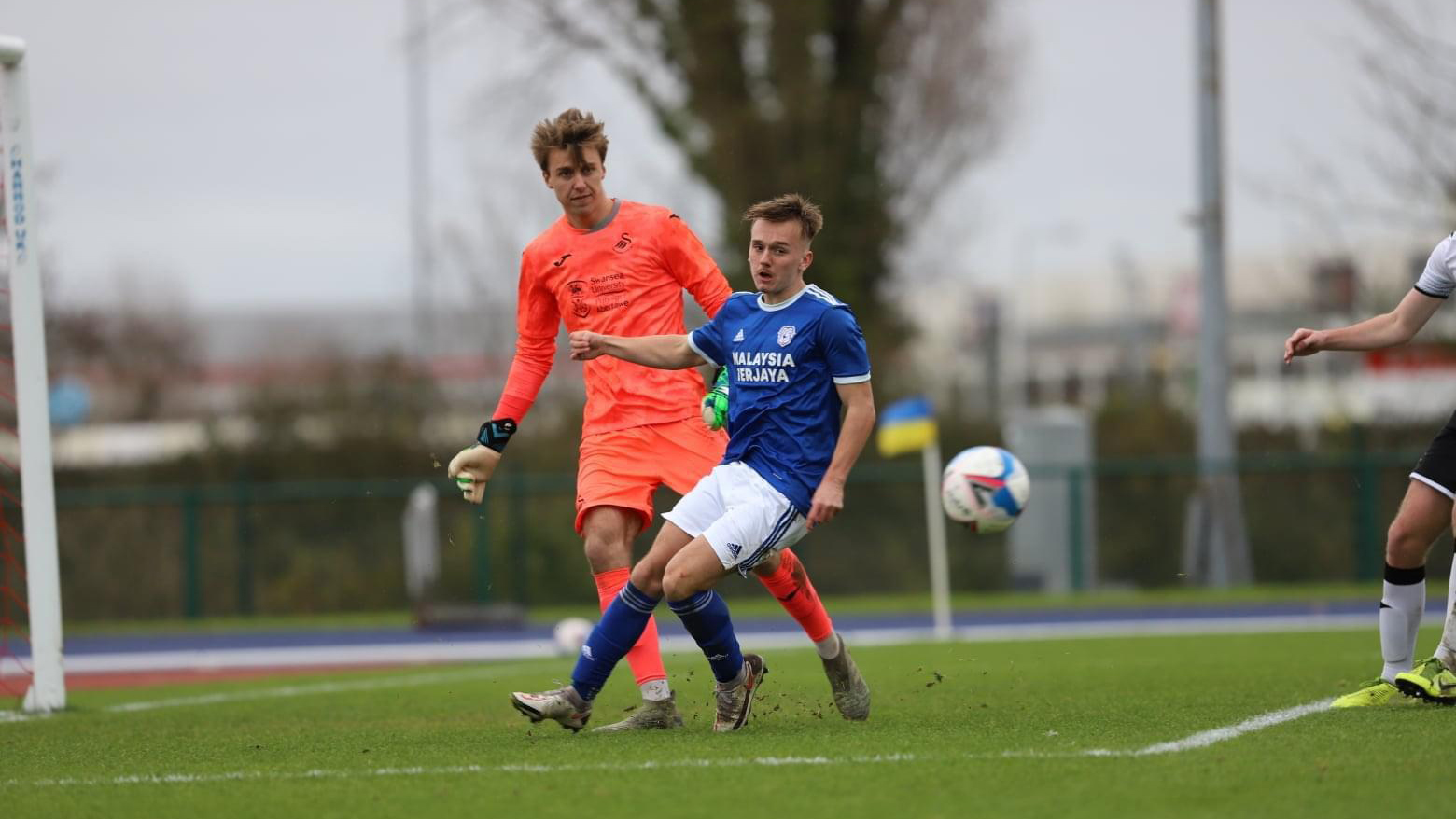 Following his release from Villa, Searle's next opportunity was just around the corner - or down the M5, to be more precise.
He signed a one-year deal with Swansea in September, and impressed enough to earn a new contract last week for another 12 months.
After stepping up his education at Villa, the hard work starts now for the shotstopper as he looks to fulfil a burning ambition of playing senior football.
"I was released at Villa in the middle of lockdown, but fortunately I got the chance here," added Searle.
"It's an amazing place to come and play football. The scenery is similar to back home, the people are incredibly friendly and the club has the facilities and coaches to help me develop my game.
"Over the last year I've felt that I've really pushed on and developed.
"I've loved playing in the games. In the first three or four months I was putting in a lot of work to iron out a few parts of my game, and I feel I'm a lot better off now.
"It's a lovely environment here. It's a friendly, happy environment.
"I've been really focused on my football, but I've been really lucky to have been embraced off the pitch by my team-mates."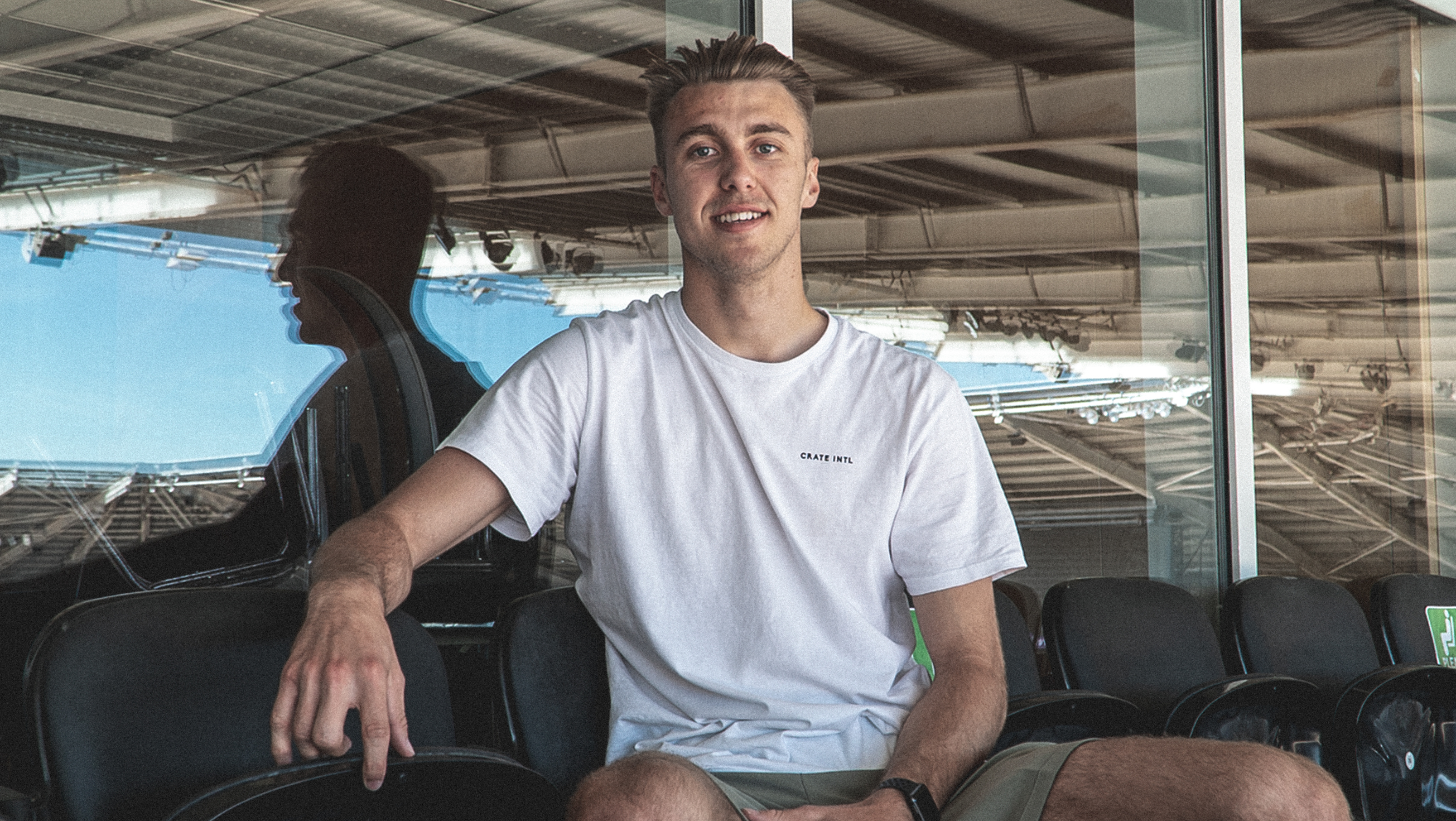 In a twist of fate, his move would lead to a meeting with a player that he had watched with admiration during the World Cup in 2010 – former Swans striker Rory Fallon, who is now working in the club's academy.
"I've spoken to Rory a few times since arriving here," said Searle, who has a British passport as his mum Lisa was born in England.
"A few weeks ago I caught up with him and spoke about my time here and I got to pick his brains on his time here with Swansea and with the national team.
"It's a great opportunity for me to speak to someone who has been there and done it at club and international level.
"He's obviously played at the World Cup in 2010, so it's a bit surreal for me to be getting tips from him."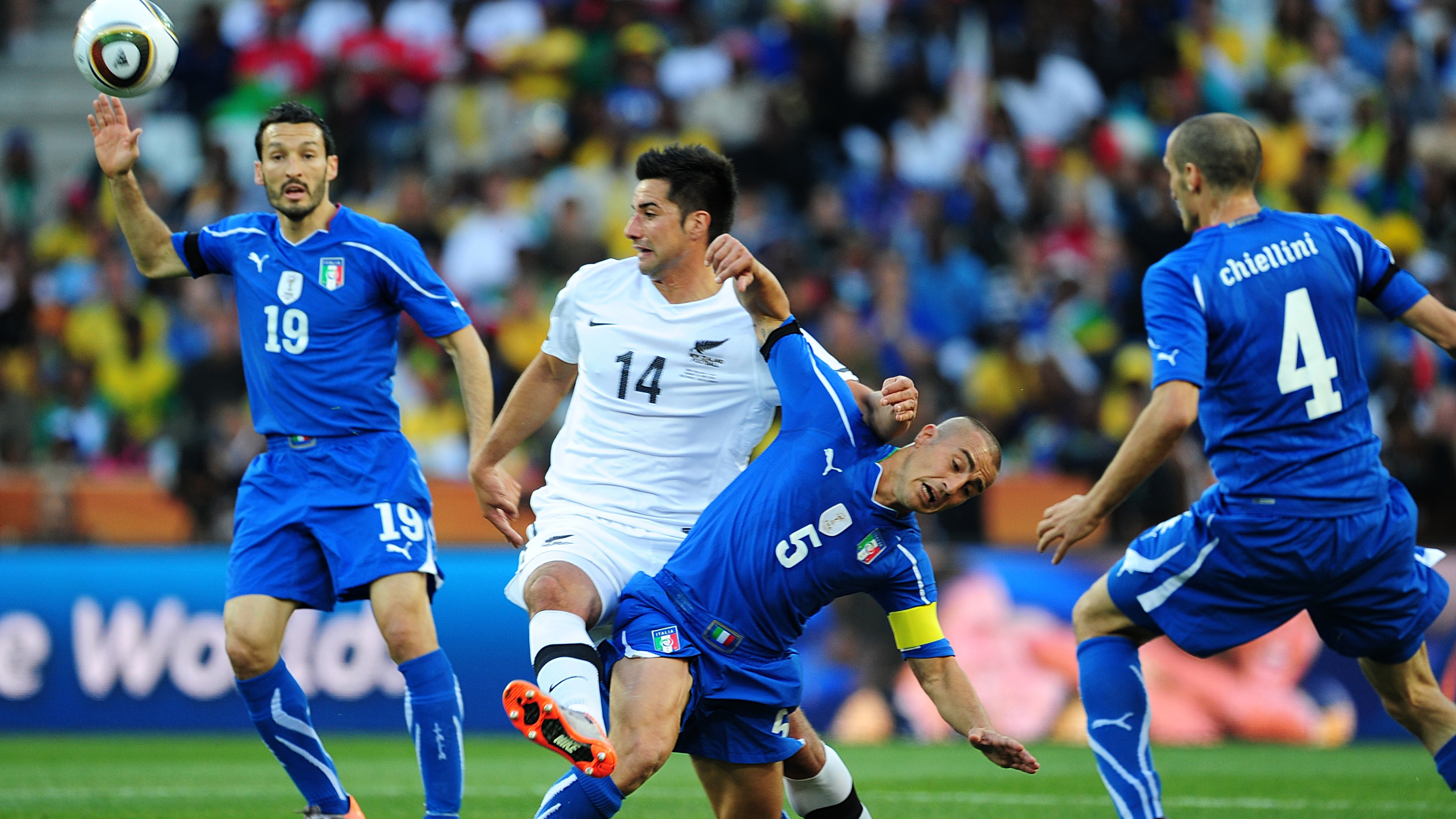 That World Cup was a breakthrough moment for New Zealand's football team.
They didn't progress from their group, but neither did they lose any of their games while they finished above Italy in their group, which also contained Paraguay and Slovakia.
It caught the attention of a rugby-mad nation that has the All Blacks in its DNA.
For many youngsters growing up in New Zealand, it was Dan Carter or Richie McCaw who would be their heroes.
For Searle, football was always king, despite his nation's rugby heritage.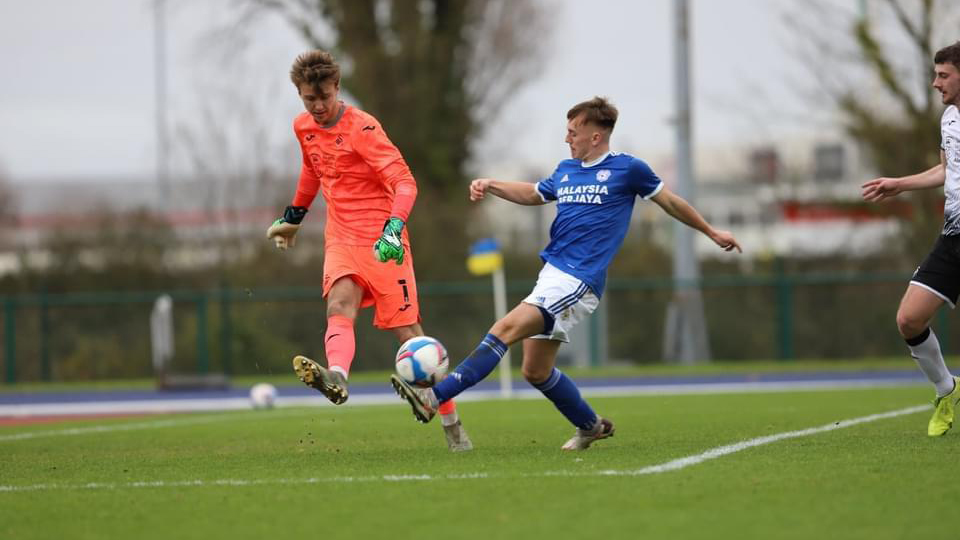 "Over here, everyone grows up learning how to kick a football. In New Zealand, everyone grows up learning how to throw a rugby ball," said Searle, who lists Iker Casillas and Edwin van der Sar as his own idols growing up.
"I've played football all my life. Despite my dad playing at a decent level in rugby, and obviously the All Blacks being the first thing anyone mentions when you talk about New Zealand, football has always been the number one sport for me.
"All throughout school, I've played football. We want people to think of the All Whites – the football team – as much as the All Blacks when we talk about New Zealand, but there's a lot of work to do on that front.
"I watched the World Cup in South Africa and that was amazing. It was the pinnacle of New Zealand football, and created a lot of interest in the country.
"We were unlucky not to get through, although we didn't lose a game. We watched the games in school, and we felt so proud.
"We did the same with the Rugby World Cup games because it's a huge part of our nation – we want to get behind New Zealand in every sport.
"I watch football because I love it, but everyone watches the rugby. There's more excitement surrounding it in New Zealand.
"But the World Cup opened the eyes for many people back home regarding our football team.
"Here, it's very different. The fans are very passionate about their clubs."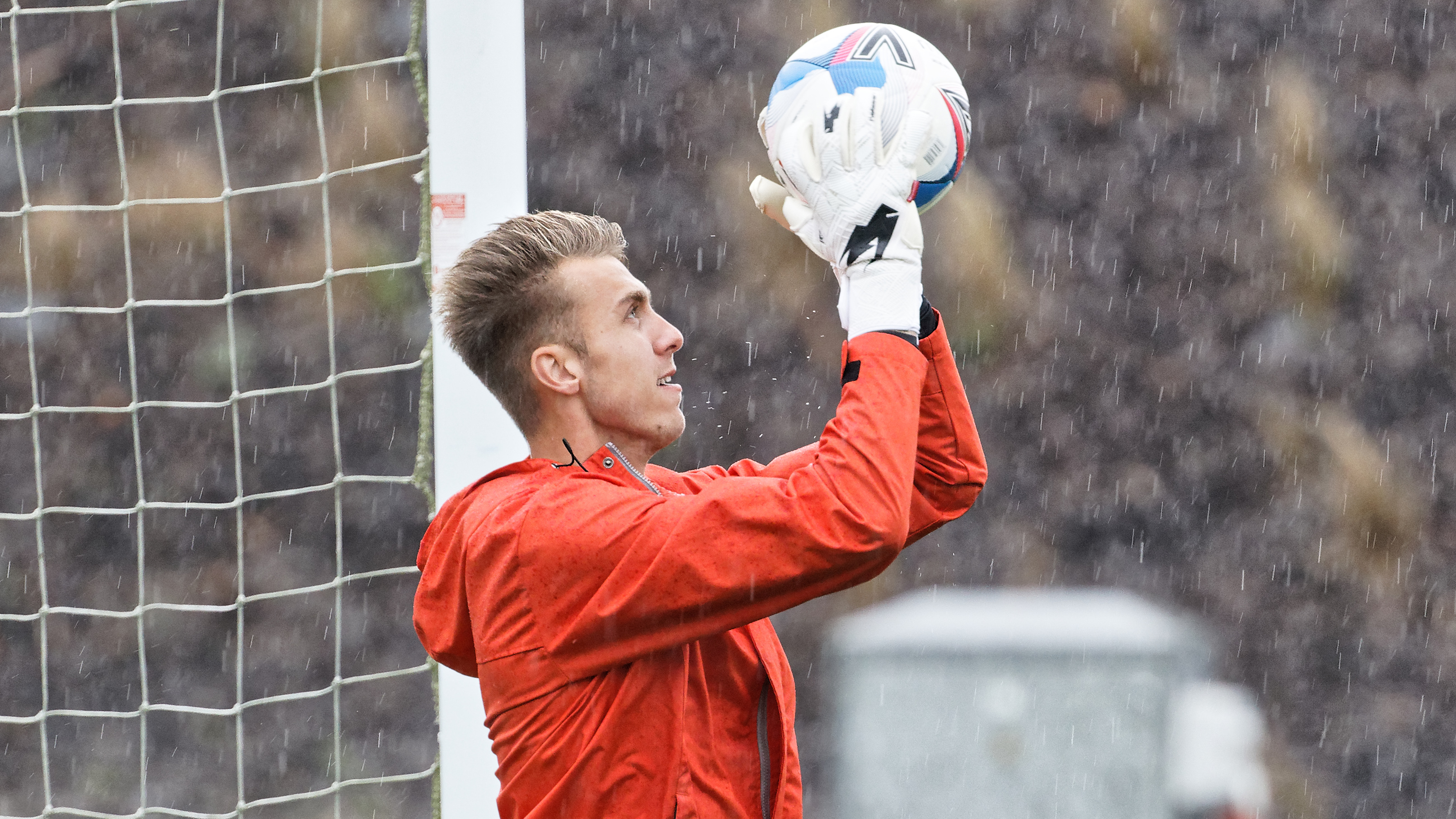 Searle will continue his development with the Swans' under-23s side next season, with the ultimate aim of progressing to the senior side in the near future.
He had a taste of that shortly after his arrival in SA1, with Searle called up to train with the first team.
It proved an experience that only fuelled his desire to become a permanent member of the senior set up.
"I trained with the first team after my first game," said Searle.
"(Head of academy goalkeeping) Martin Davies came up to me on the bus and said 'you're training at Fairwood tomorrow.'
"I absolutely loved it. I walked into the building and everyone welcomed me and introduced themselves. Working at Landore is obviously great, but the main aim is to be at Fairwood every day and pushing myself to be in the first-team picture.
"It was great to work with (goalkeeping coach) Martyn Margetson – he's got so much experience of working in club level and with national teams.
"Seeing how Marge and Martin work in different ways has really benefited me."
Searle will have to put his Swans ambitions on hold for a short while, with academy pre-season training overlapping with his national commitments.
For now, the Olympics is his full focus, as he helps to raise the profile of football in his homeland on the grandest stage of them all.