Jay Fulton | Bringing up 10 years here would mean so much to me and my family
29th January 2021
First team
Jay Fulton is a proud man after recently signing a new contract that should see him bring up 10 years of service at Swansea City.
The Scottish midfielder has been with the Swans since joining from Falkirk in January 2014; he had been due to be out of contract this coming summer but has put pen to paper on a deal through to the summer of 2024.
The 26-year-old put in another tireless shift in the middle of the park to help Steve Cooper's side secure a 1-1 draw against Brentford on Wednesday night; a result that moved them back up to second in the table.
It was his 124th outing in a Swans shirt since making his debut as a substitute against Aston Villa during the 2013-14 season.
And there should be many more to come with his future secured and Fulton set to follow in some illustrious footsteps.
"It really does mean a lot to me that I could reach 10 years' service for the club. Not just for me, but for my family too, because this is home for us," said Fulton, whose wife Maxine recently gave birth to their second child, Jared.
"To be at a club for 10 years shows you must have done something right and, particularly in the last few years, I've played a lot, so I'm happy with that.
"Of course, Wayne Routledge has been here since 2011 and has been a hugely important player for the club, plus he's a great character too. He's been there, done it, worn the t-shirt.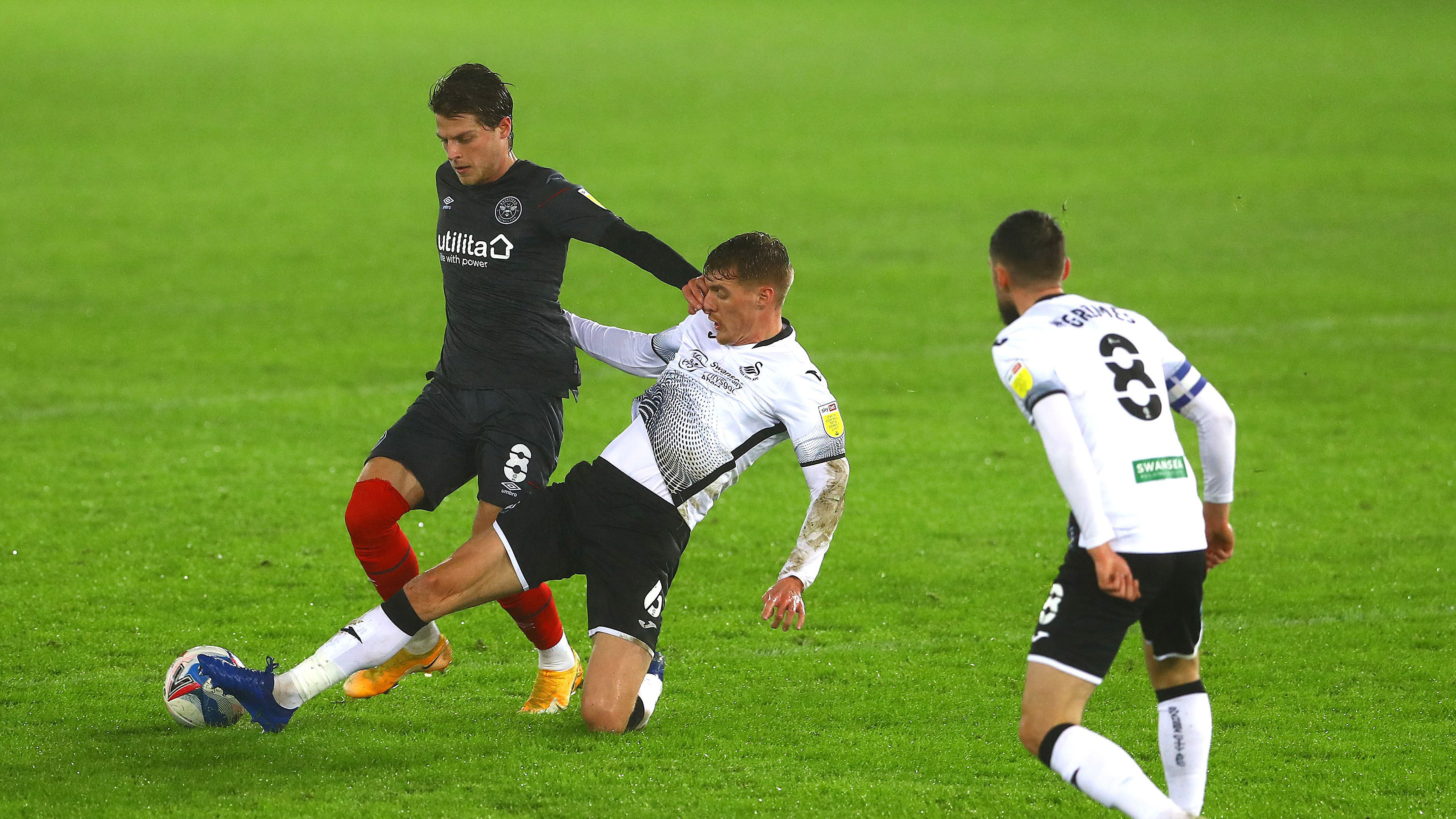 "We've had the likes of Leon Britton, Angel Rangel, Nathan Dyer, Garry Monk, for example, who played at the club for 10 years and served the club so well, and they're held in high regard by the fans.
"If I can get up to 10 years of service then I'd be delighted with that."
During his time at the club, Fulton has regularly being praised by a succession of managers for his work ethic and under-rated ability to link play in advanced areas.
Cooper himself recently described him as "selfless" and a dedicated team player, something which comes naturally to the midfielder.
"I am not the loudest on or off the pitch, but I set my standards every day to prove myself. At the end of the day only 11 can start, so everyone is in the same position," he added.
"We are a group who are looking to go into a game and win three points and move onto the next game. If you are in or out of the team, you must be ready and put the team first. That's not a hard thing for me – it's normal.
"Some players are different and will feel they should play every single game, which is not a bad thing because you need confidence within yourself.
"But I've always been the way I've been. It's about hard work and ensuring I'm ready."