Jay Fulton extends Swansea City stay until 2024
18th January 2021
First team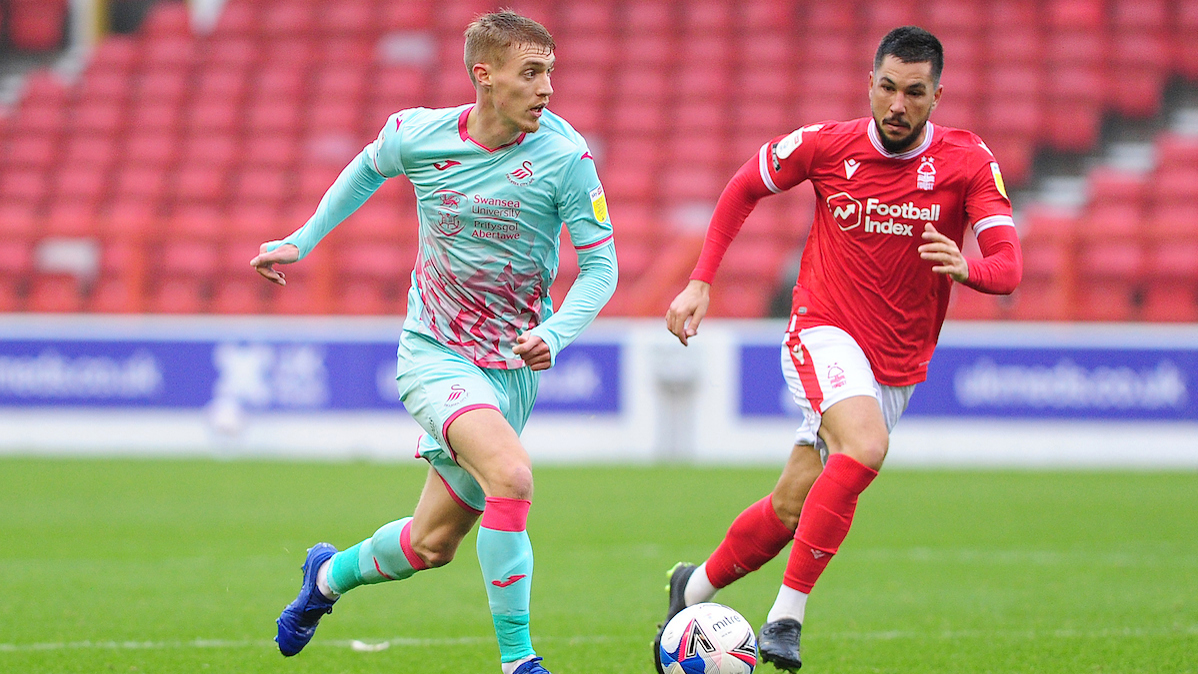 Swansea City midfielder Jay Fulton has signed a contract extension that will keep him with the club until the end of the 2023-24 season.
The deal means Fulton is set to bring up a decade of service in Swansea colours, having first joined the club from Falkirk in January of 2014.
The 26-year-old – whose previous deal had been due to run out at the end of the season - has since made 122 appearances for the Swans, scoring eight goals, and also had loan spells with Oldham and Wigan.
Twenty of those Swansea appearances have come this season, with Fulton scoring a superb improvised goal in the home win over Stoke.
The Scot made his first Premier League appearance as a substitute in the 4-1 win over Aston Villa back in April 2014, before making his maiden start in the final game of the season away at Sunderland.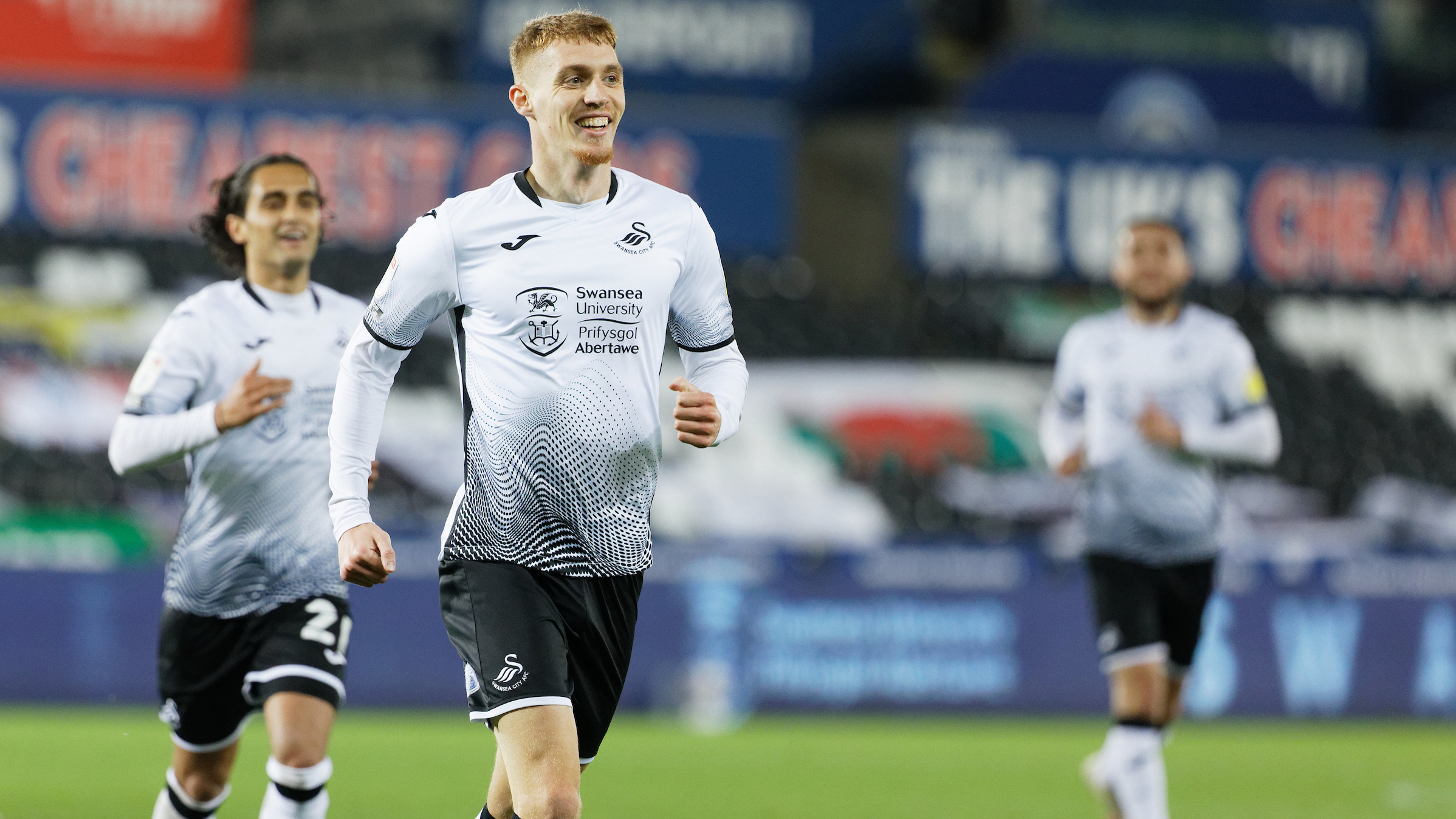 He played five games during the 2014-15 campaign, and then spent time on loan with Oldham at the start of the 2015-16 season, before featuring twice for the Swans in victories over Arsenal and Liverpool before the end of the campaign. 
He clocked up 19 appearances over the next couple of the seasons, while also featuring six times during a loan spell with Wigan Athletic in the second half of the latter term, helping them cause an upset by knocking Pep Guardiola's Manchester City out of the FA Cup.
Upon his return to SA1, Fulton racked up 38 games during the 2018-19 campaign and went on to play 39 times the following season - making his 100th appearance along the way and scoring three goals.
"For me, Jay is in really good form, and his contribution so far this season," said head coach Steve Cooper.
"We're only halfway so we're only looking forward but, I've got to tell you, I think he's contributed an awful lot this season.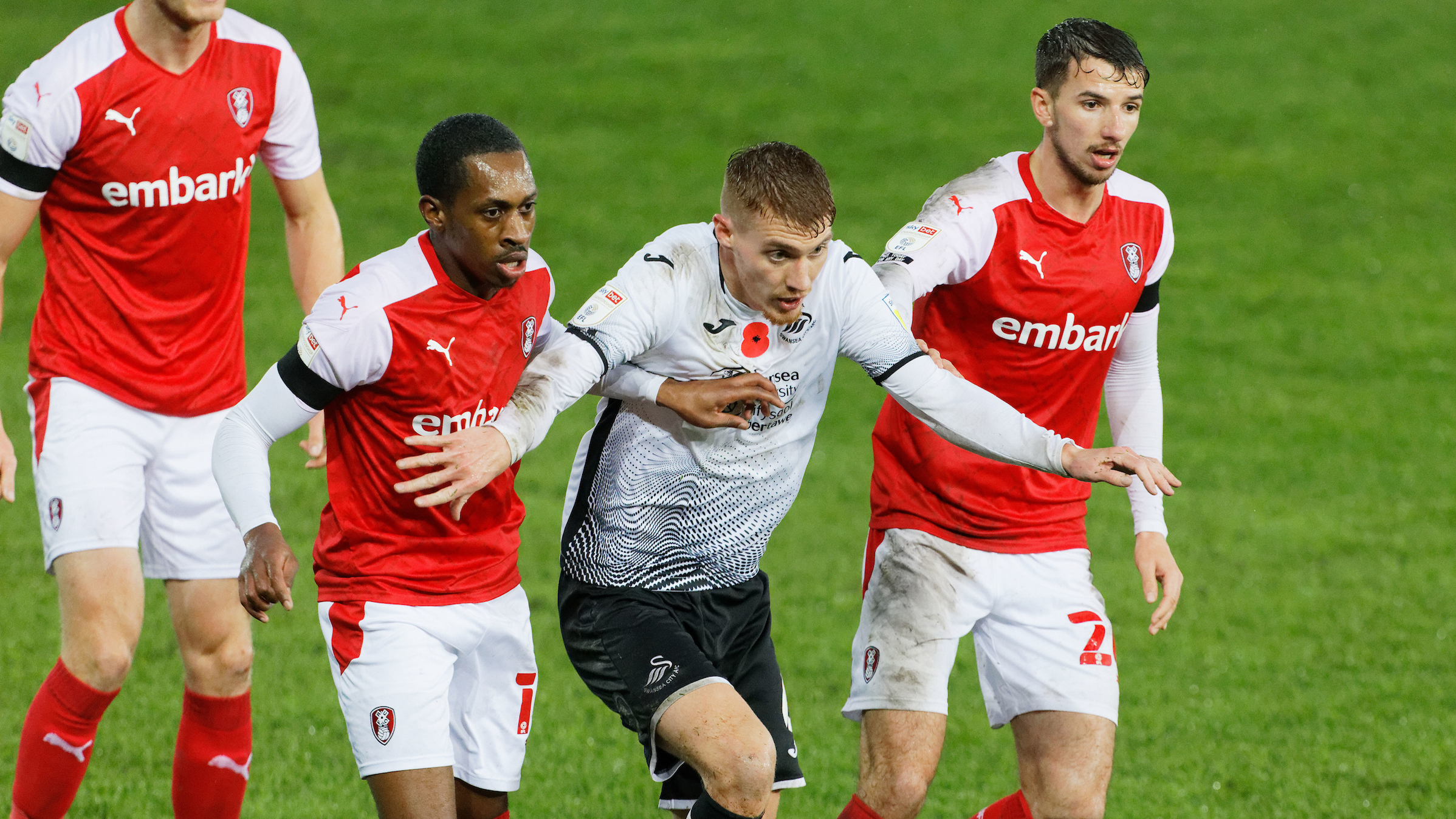 "I can't tell you how professional he is. He's the ultimate team player or squad member if you like. He's always put everything else before him, a selfless individual.
"Swansea is very important to him. His wife has just given birth to a second child and they're going to grow up here, and that's important when you're a family man as he is.
"I've had really good conversations with Jay this season and recently. We're all on the same page.
"I hope he's getting a lot of recognition for the way he's playing, because he deserves it. But he, like me, will be going 'what's next?'
"But so far, I think he's been excellent this year."