Jay Fulton | It's about finding that turning point
3rd March 2023
First team
Jay Fulton hopes Swansea City's trip to Luton can prove to be a turning point for the squad.
The Swans head to Kenilworth Road looking to snap a difficult run of form on the back of the January transfer window.
Russell Martin's side picked up a point against Rotherham on Monday night, and will be looking to add to their Championship tally against a Hatters side who currently occupy one of the play-off positions.
Experienced midfielder Fulton, 28, admits it has been a tough period, but insists the Swans have what it takes to turn things around.
"The atmosphere around the squad and around the training ground has not changed.
"We are a tight group and it all comes down to improving our results.
"Overall, we have not won as many games as we like, there have been a few draws in there, but performances have not been too bad.
"It's just about trying to find that turning point. We are trying our hardest to get the results and win games.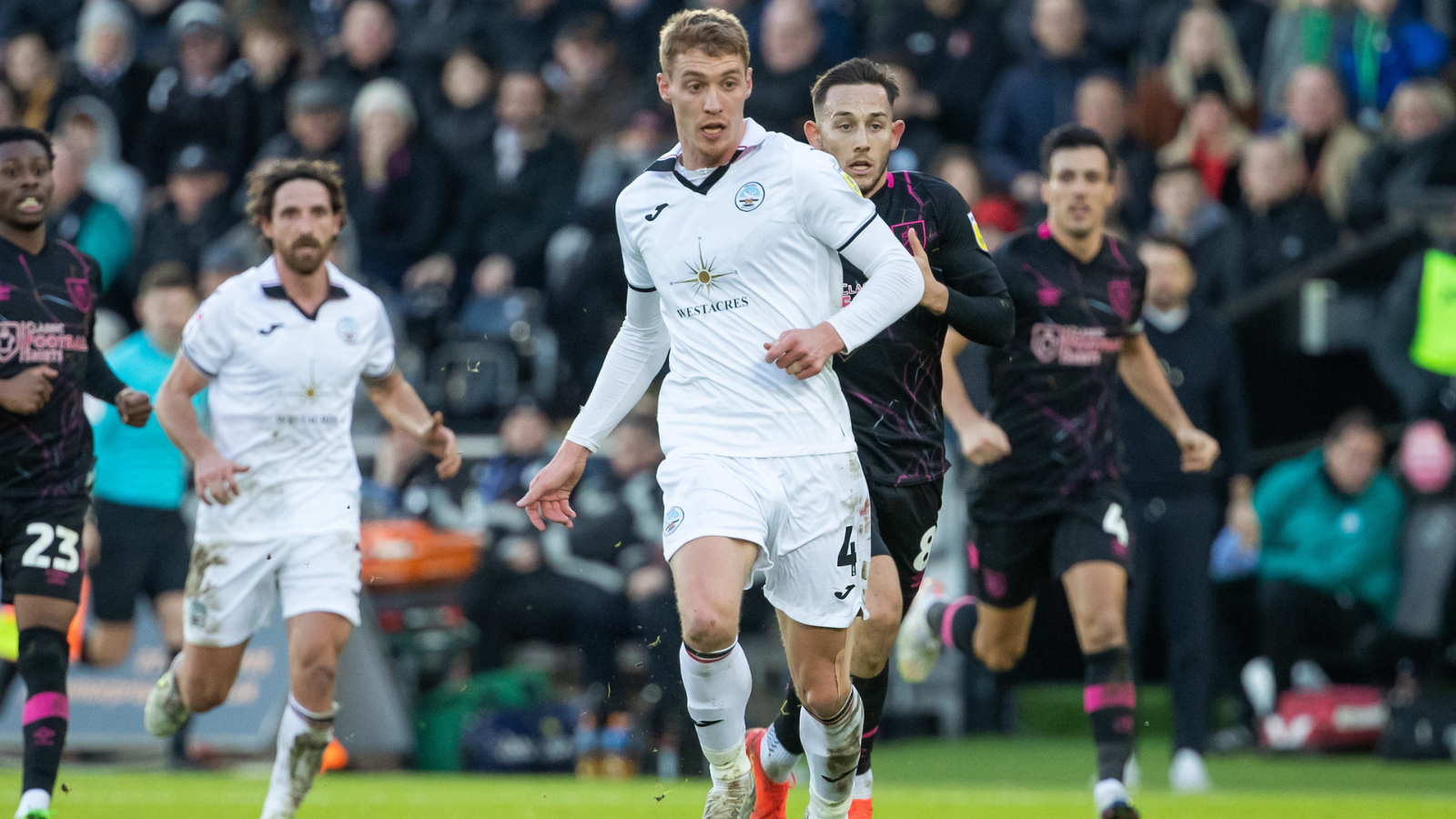 "It's hard for some of the younger guys, they have not experienced this before, but we are just pleased to have another game so soon so can try and get that win.
"We have a responsibility as players to push hard and work hard.
"You can see confidence has suffered a little off the back of a few games like Birmingham where we conceded a couple of goals late on.
"But the only way to get that back is to get back out on the pitch and be ready to play and continue to push and be aggressive."
The Scot, who first joined the club in January 2014, recently made his 200th appearance for the Swans and was presented with a shirt to mark the occasion.
"It was nice, obviously I have been given a shirt to mark it by the club, so that is a good memory to have," he added.
"There was probably a point last season where I did not think I would make that number.
"I am just happy to be here and still be playing for Swansea City. I've got my head down and worked hard, that's all you can do and I've been able to force my way back in."