Jay Fulton | For me it was about working hard to get an opportunity
16th September 2022
First team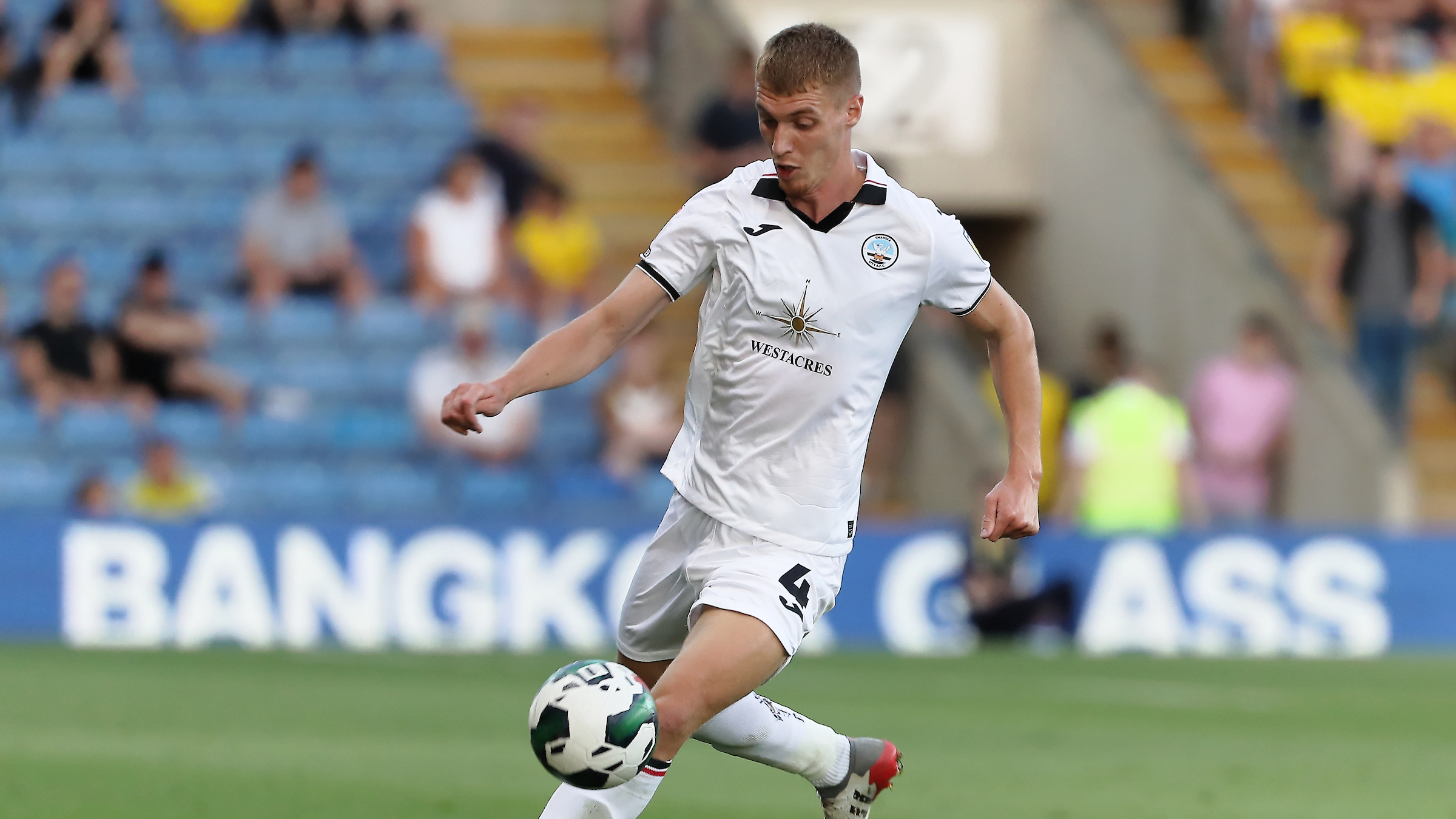 Jay Fulton is relishing the opportunity to feature regularly for Swansea City this season, and insists his time out of the starting line-up only added to his hunger to force his way back into the side.
The 28-year old is the Swans' longest-serving player in the current squad, having joined in January 2014, and has since racked up more than 150 league appearances for the club.
Having found it difficult to break into the starting XI last term, he has started all but two matches this campaign; initially taking up a deeper role before occupying a more attacking position alongside Ollie Cooper.
The former Falkirk man's attachment to the club and the area - with his young family settled in Swansea - meant there were never any thoughts of leaving, and he is pleased to see his hard work paying off.
"Last season was a difficult season personally, but I'm the kind of person and player that is always going to work hard every day and, when I'm asked to go on the pitch, I'll give 100 per cent," he said.
"I'm happy I've been more involved this season and I'm just looking to help the team as much as possible.
"I think playing further forward is something I can do. I feel like when I arrive in the box, I can add a threat.
"Wherever I'm asked to play, whenever I'm asked to play, I'll try my hardest.
"I have never wanted to leave. I am happy here, my family are happy here, so that is never something I have wanted to look at. I am happy being here.
"I have been here eight-and-a-half years, I have sen a lot of things and a lot of people come and go. I love the city and the family enjoy being here.
"I came back for pre-season, feeling fit and ready to go. We had the situation with Flynn going, maybe that changed mu situation, but I always wanted to be here and I was always working hard to get back in the team."