Jay Fulton pleased by resilience shown in Swansea City's strong run of form
10th October 2022
First team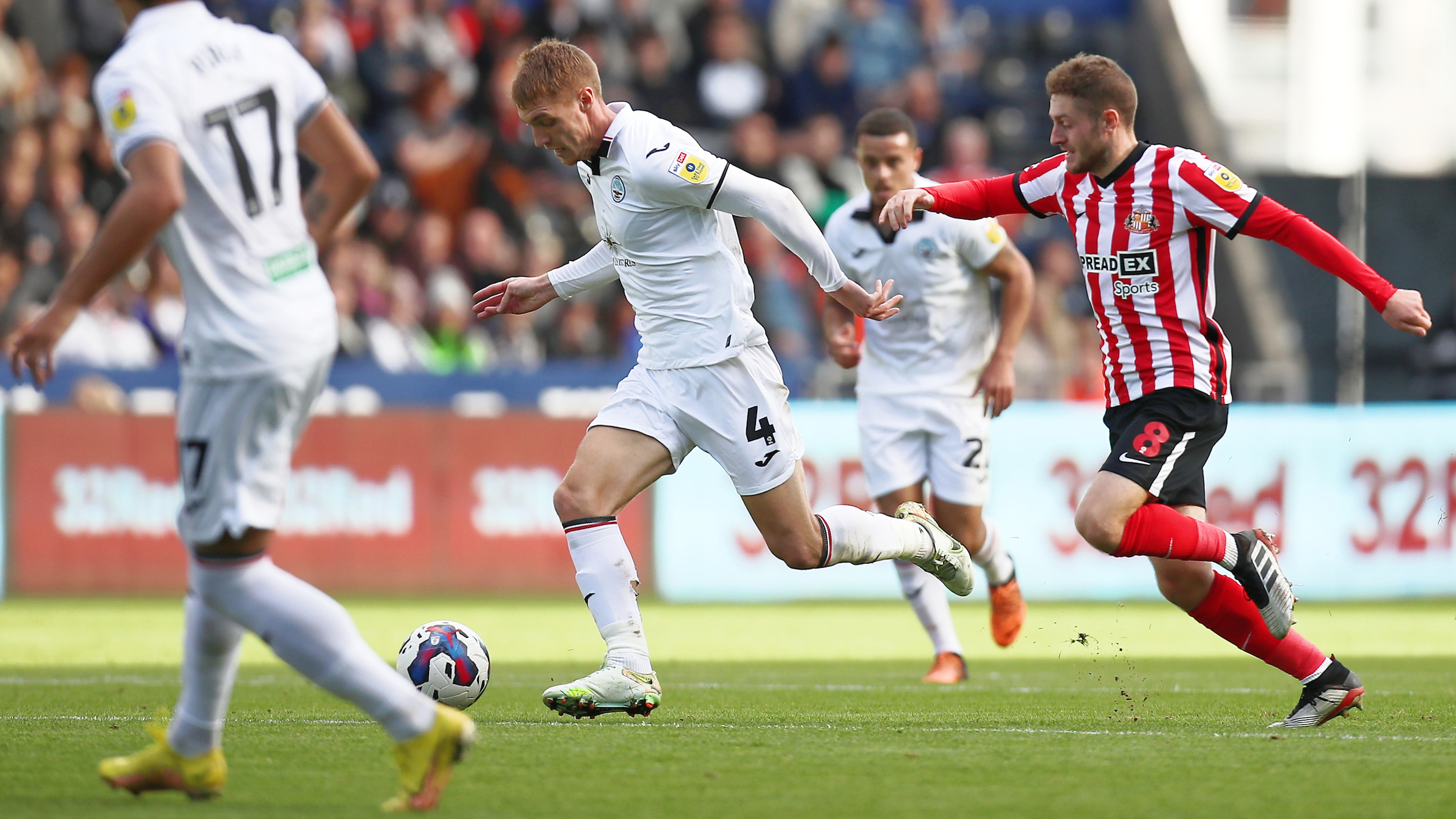 Jay Fulton feels Swansea City have shown a blend of substance and style in picking up three straight wins following the international break.
Fulton put in a man-of-the-match performance against Sunderland on Saturday as the Swans claimed a fourth consecutive league win for the first time since August 2019.
The 2-1 win over the Black Cats came at the end of a challenging week, with plenty of time spent on the road.
Trips to West Bromwich Albion and Watford had proceeded Saturday's game and head coach Russell Martin acknowledged that energy levels had been diminished by the long journeys and the effort put in to seeing off two teams fancied to be in the promotion mix.
It means the Swans had to dig in and show real grit to back up their first-half dominance against Sunderland by getting through a more difficult second half.
"It was tough I think, because of the week we've had with two away games with a lot of travelling," said Fulton.
"They were two tough games so to come back here and win again, I thought it was a battling performance to get three points. To get nine points in a week is massive.
"First half we had more of the ball, and in the second half we had to defend a little bit more but a lot of that had to do with the travelling and how much the two games took out of us at the start of the week.
"I think since the start of the season, we've had good performances. We felt like we let a lot of points slip at the start of the season so it's good to finally get rewards for that.
"I think you've got to pride yourself on attacking and defending and I think we've shown that in the past few games."