Jay Fulton's century | My favourite games
25th July 2020
First team
Jay Fulton is set to become the latest Swansea City centurion when Steve Cooper's side take on Brentford in the first leg of the Championship play-off semi-final at the Liberty Stadium on Sunday evening (6.30pm). 
To mark the occasion, the Scottish midfielder relives his favourite games on the way to reaching 100 appearances for the club. 
Swansea City 4 Aston Villa 1
Premier League – April 26, 2014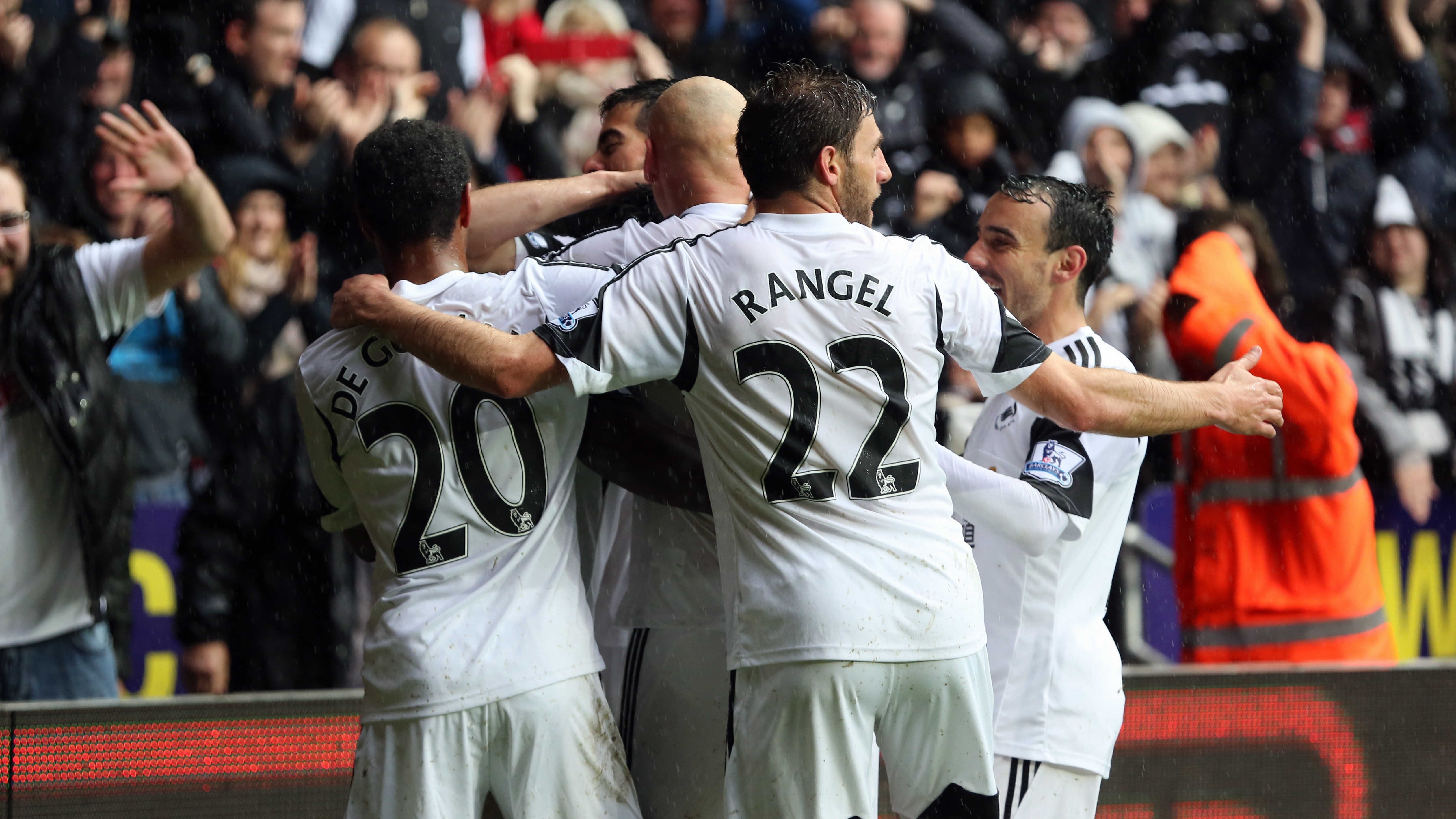 It was unbelievable to make my senior Swans debut just three months after signing from Falkirk for the under-21s. It was a proud moment for me.
I'd been travelling with the squad quite a few times by then. I had been training well and to get on the bench was brilliant.
I was just sitting watching the match and I just remember getting the call to go on.
We were 3-1 up at the time and we ended up winning 4-1, so it was a great game to feature in. Wilfried Bony, Jonjo Shelvey and Pablo Hernandez had already scored and Wilf scored a penalty in injury time to make it 4-1.
My wife was there, and it was a real proud moment for me and my family.
You watch the Premier League growing up and everyone wants to play at the highest level, so for me to come down from Scotland and play in the Premier League, even if it was only for seven minutes on that day, it was brilliant.
I kept my shirt from that game and I got it signed and it is framed at home, it's something to look back on.
Sunderland 1 Swansea City 3
Premier League – May 11, 2014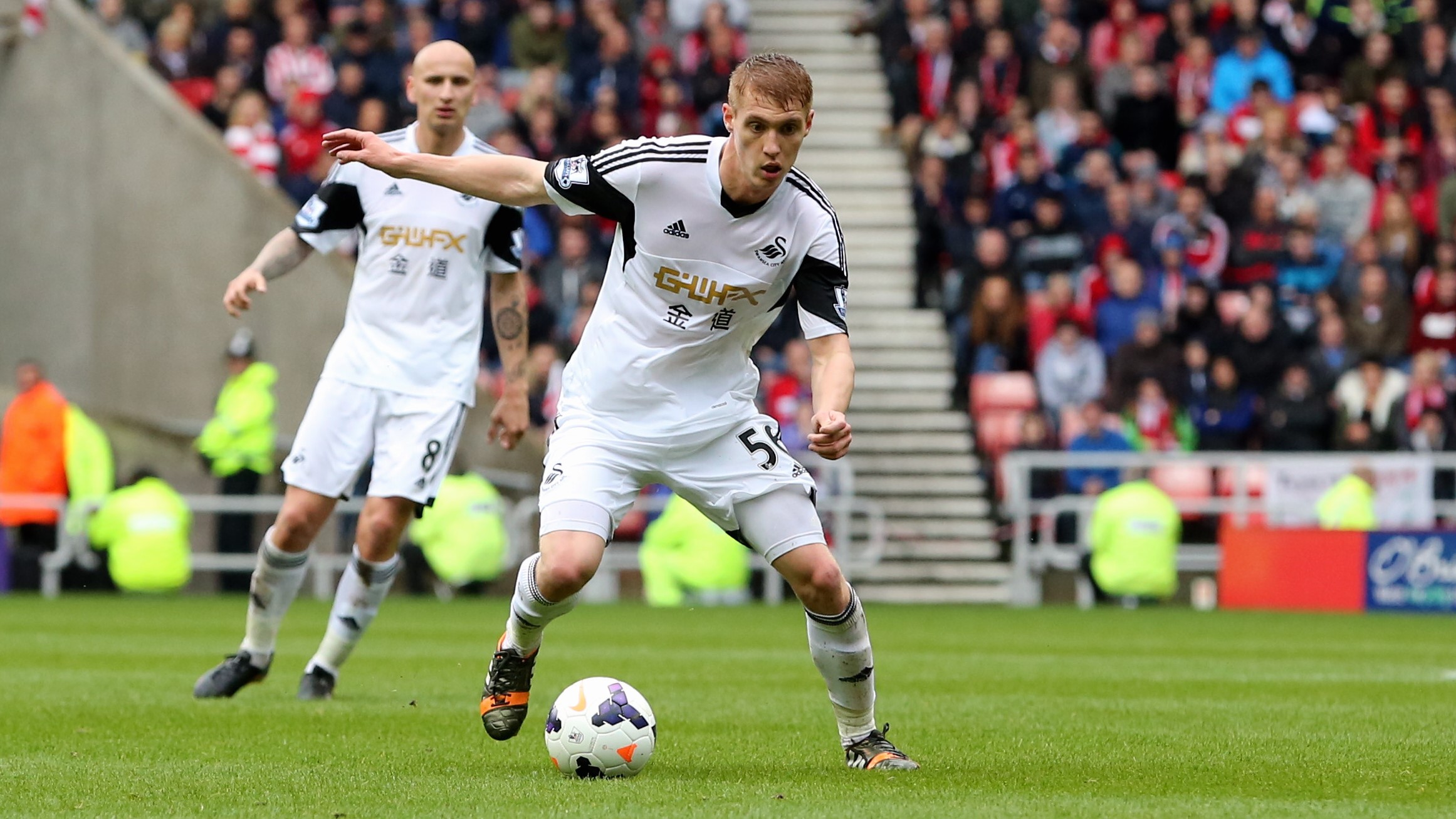 It was a very proud moment to make my first Premier League start. It was a proud moment coming off the bench a few weeks before but to be told I was starting the game was incredible.
I was told a few days before the match that I was going to be starting and my dad and one of my brothers came to the game too. It was a real proud moment and it was unexpected to get my first Premier League start so soon after joining the club.
For it to be the last game of the season topped it off for me.
It was probably the first time I had played in front of that amount of people in a stadium of that size. Even just walking out before the game knowing I was starting was surreal.
Swansea City 5 Crystal Palace 4
Premier League – November 26, 2016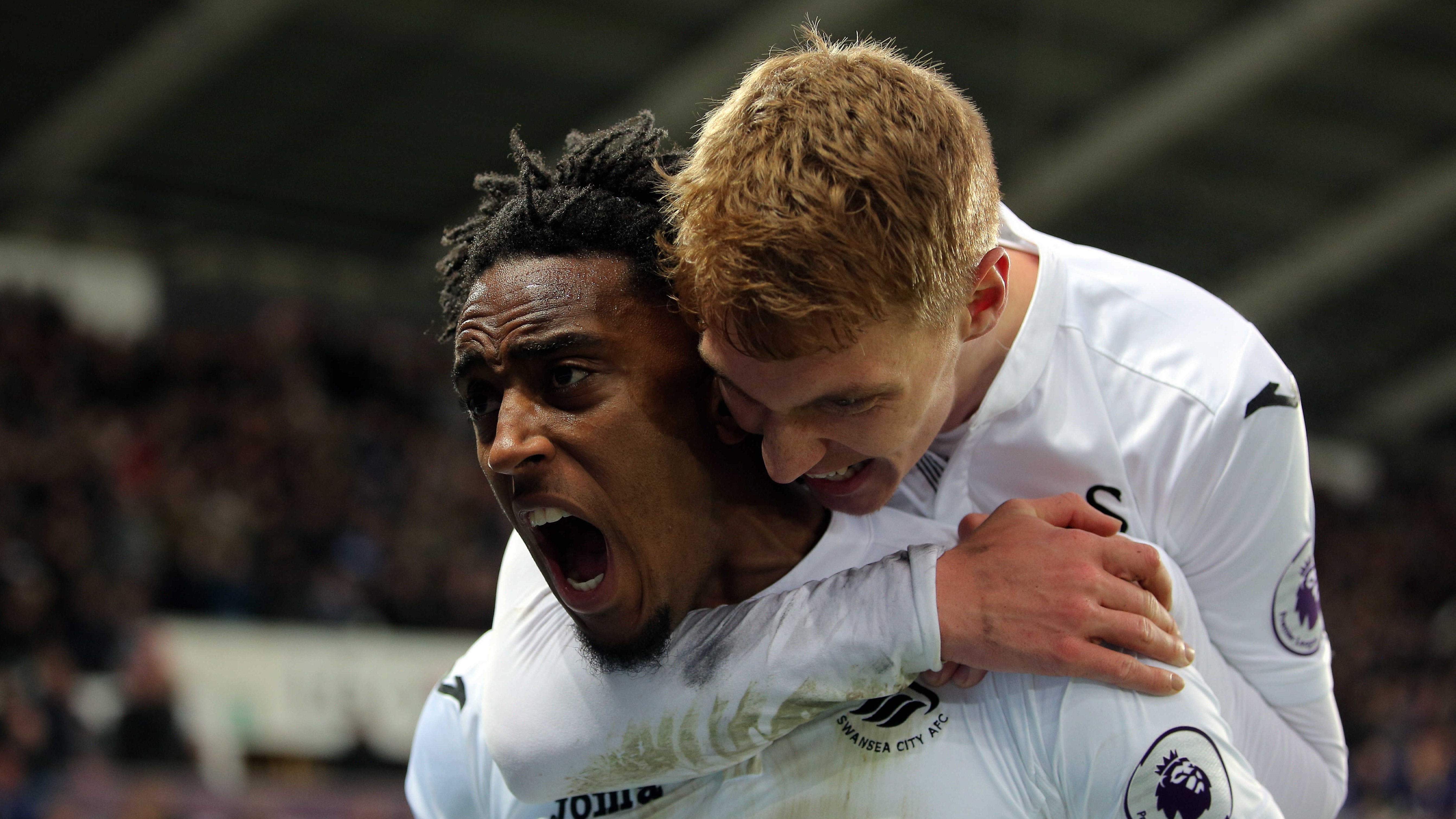 That period I was having a really good run in the team, I was performing well but it was a difficult period as the results weren't going too well for us.
I can't remember much of what happened in the game because it was just goal after goal.
To look back on it, it was one of the most entertaining games of that season so for me to be involved in it and play the full game was fantastic.
It was a crazy game and, even when I have watched it back, I still can't believe the way it happened.
On that day my wife had gone into labour with my son Jenson, so for that to happen on top of my wife going into labour, I went through all the emotions!
The high from that game helped see me through for the next couple of days as my wife was in labour for two days.
To play in a game like that and then see my baby boy born the same weekend, it topped off everything.
At the end of the game I was straight in the shower and then rushed back home to pick my wife up and take her to the hospital.
Peterborough United 1 Swansea City 3
EFL Cup – August 23, 2016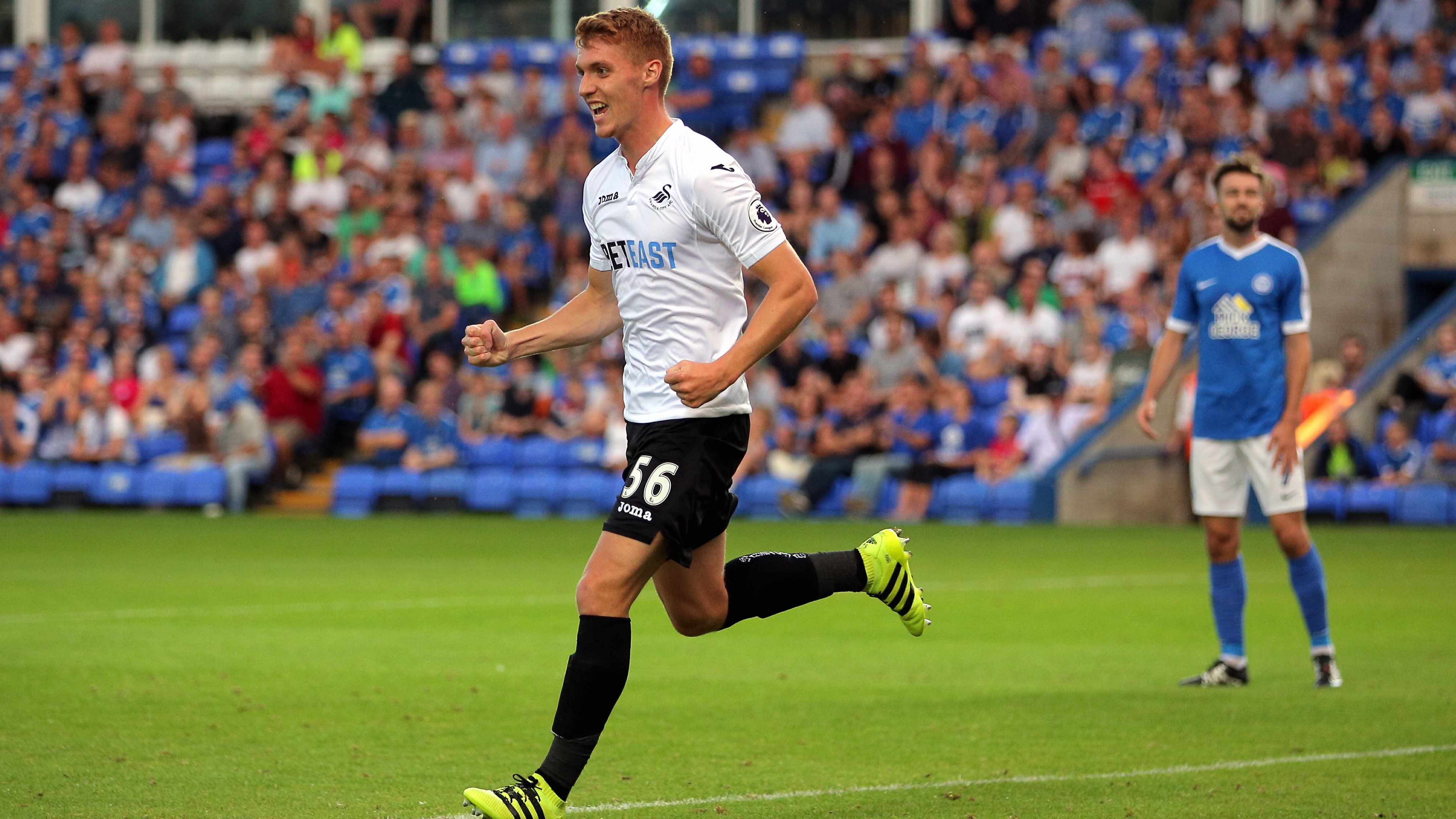 It was a big moment for me to score my first goal for the club. If you can score a few goals, then it helps the team massively.
To get a chance to play in the League Cup was always good and it was another proud moment in my career to get my first goal for the club.
Oli (McBurnie) scored twice in that game too, so for me and Oli to get our first senior goals for the club in the same game was great and it was an enjoyable game.
I think the header was from about two yards out! Oli missed and then he gave it back to me.
Swansea City 1 Preston North End 0
Championship – August 11, 2018
I felt like that game and goal was yet another big moment for me. I had made appearances before, but at the start of that season I started the first game against Sheffield United and then the first home game against Preston.
To get the goal, the winner and to win 1-0, I felt as if I was able to kick on from there in that season.
It settled any nerves I had about playing at that level because I had never played in the Championship before.
It was a big moment and it helped with my confidence, and it was brilliant to net my first league goal.
To play the amount of games that I did in that season and to get my first goal so early on in the campaign was huge for my confidence, and enabled me to kick on.
It was a similar situation for a lot of us that season who were breaking into the first-team, we just built confidence from playing and winning games at that time.