Joe Allen and Ollie Cooper visit Ysgol Gyfun Gymraeg Bryn Tawe to celebrate St David's Day and World Book Day
2nd March 2023
Club
Swansea City midfielders Joe Allen and Ollie Cooper visited Ysgol Gyfun Gymraeg Bryn Tawe as the school's guests of honour on Wednesday, and opened the school's newly-renovated library on St David's Day.
The Welsh-medium school also timed the opening of their new facility with World Book Day on March 2.
Allen, a fluent Welsh speaker, and Cooper, who is learning his native tongue, took part in a bilingual question and answer session with the students before meeting them, posing for photos and signing their Swans merchandise.
"We came to Bryn Tawe school to celebrate St David's Day and World Book Day," explained Cooper.
"We did a Q&A with some of the children from the school and met them. I've really enjoyed it, it's nice to come here and meet everyone. Quite a few of them were season ticket holders, which was nice – it's been a good experience.
"Anything that we, as players, can do to interact with the fans - whether that's going into schools or interacting with the community - I think that's important."
Cooper was also keen to stress the importance of promoting the Welsh language. The growth of Welsh speakers in recent years has been steady. Of the 6,000 languages spoken worldwide, Welsh is now in the top seven per cent, but there is still work to be done and Cooper is happy to do his bit to inspire others to start learning.
"It's important to promote the Welsh language," he added.
"I'm trying to learn, which is important too. I was listening to what Joe Allen was saying [during the Q&A], trying to pick up more words. It's a difficult language to learn but I'm trying."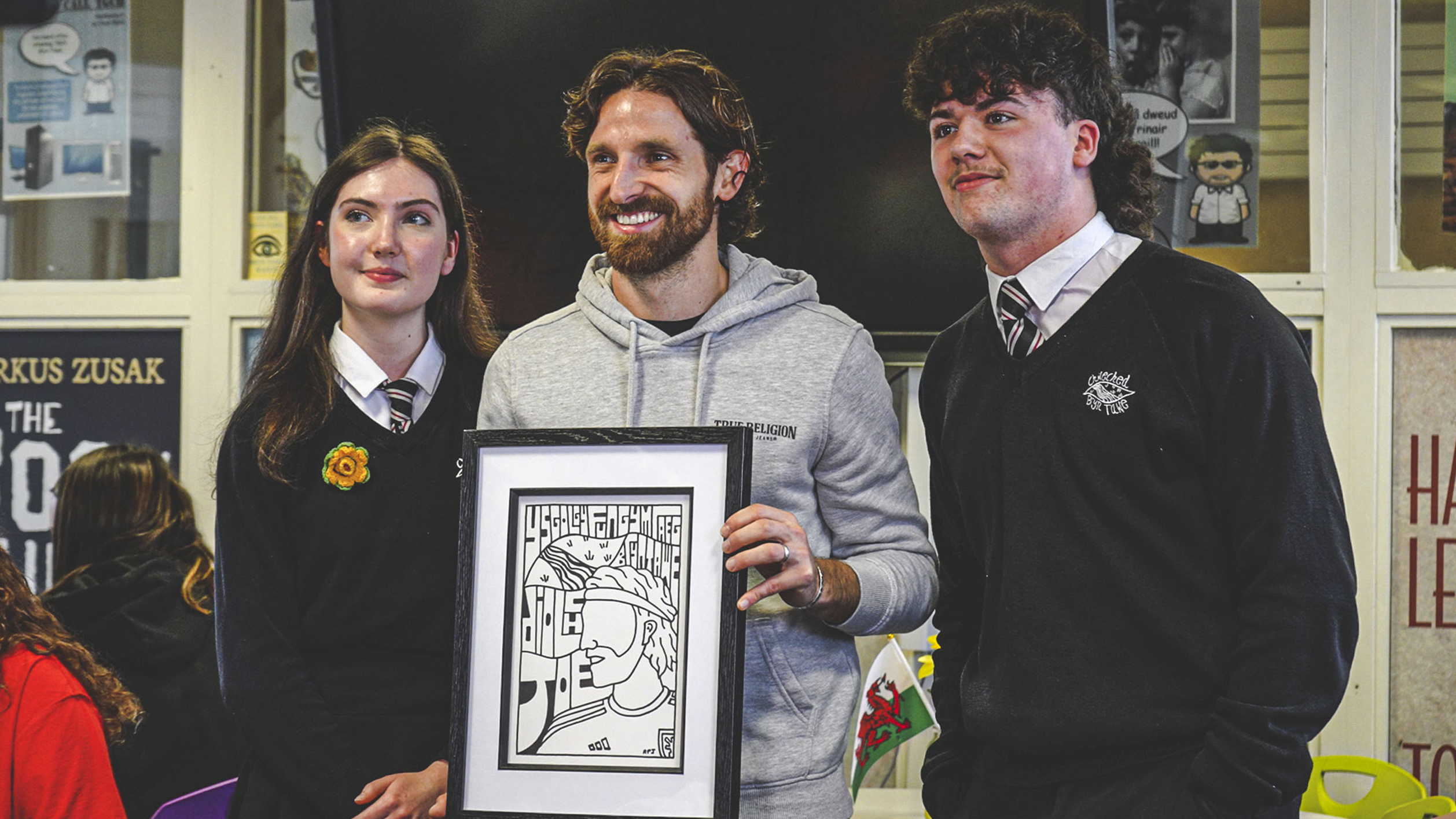 There was also a surprise for Allen who was presented with a framed print which commemorated his retirement from international football earlier this year.
The gift was organised by teacher Chris Shaw who used to teach Allen when the former-Wales international was at school.