Joe Allen | I am home and hungry for success
8th July 2022
First team
Joe Allen believes his Swansea City homecoming has every chance of proving a real success after returning to the club where it all started.
The Pembrokeshire product made his Swans debut against Blackpool on the final day of the 2006-07 season and went on to help the club achieve promotion from League One in 2008 before being part of the side that made history by reaching the Premier League in 2011.
The midfielder racked up 150 appearances in Swans colours before making the switch to Liverpool in 2012.
He makes his return having played over 150 Premier League games and made nearly 150 Championship appearances since his departure, bringing a wealth of experience to Russell Martin's squad.
"I'm thrilled to be back and very excited," said Allen, who has signed a two-year contract and will wear the number seven shirt.
"When I knew the club was interested in bringing me back here I couldn't wait to get things done over the last couple of days and finally sign on the dotted line.
"It feels like I'm coming back home. I think any way I look at it, all the signs are there that it's going to be a great match.
"It's a club I've got history with, I came through the system, I was brought up with the football that we're playing, and the group we've got here.
"From a personal point of view all my family and friends are as excited as I am that I'm coming home, and I think it's got all the makings to be a real success.
"I can't wait to get going now."
A Swansea return for the midfielder has been rumoured and mooted for a number of years, and Allen felt the time was right for a return to South Wales after his contract with Stoke City ended at the end of last season.
"With my contract running out people were aware that there might be a chance to speak to me this summer and see if I was interested," he said.
"As soon as they (Swansea) showed an interest and came to the table, it was certainly one of the ones that went right to the top and I was keen as mustard to pursue it.
"There has been a lot of back and forth to try and work things out, what the club would need, the ins and outs and all that stuff and I've been waiting in the wings.
"I finally got the call to say they had the green light and it was going to go ahead, so I was straight down the road to get it sorted."
A product of the Swans academy, Allen grew up in west Wales where his family still reside and the midfielder admitted Russell Martin played a huge part in his decision to return to the club, and he was left impressed with conversations he had with the Swans head coach.
"I've been hugely impressed by Russell and he's been a huge part of the reason why I've wanted to come back," he said.
"His methods, how much he wants to play on the front foot, his style of play as everyone knows and how brave he wants his team to be. It is everything you want as a player and what you want to be a part of.
"I'm really excited to get stuck into it."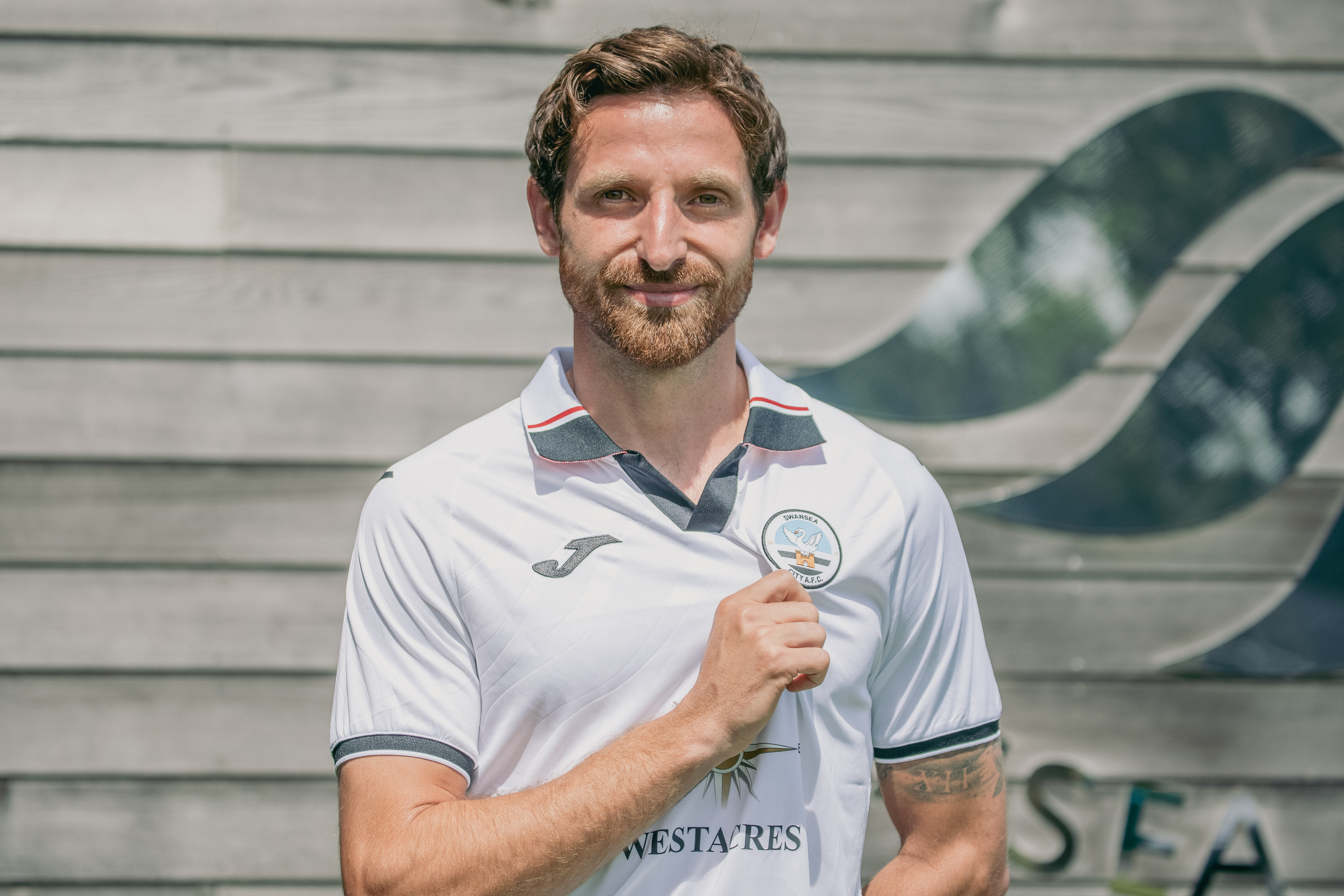 A decade may have passed since Allen last represented the Swans, but a number of familiar faces remain including current first-team coach Kris O'Leary, who played alongside the Welshman, player liaison officer Huw Lake and kitman Michael Eames.
"There have been wholesale changes from the ownership right down to the players, but I think it's vital that you have people in key positions who are still here," said Allen.
"It's great to see them again and I'm really looking forward to the chance of working with them once again. It's been great to catch up."
Allen has vast experience of The Swansea Way having played under the likes of Roberto Martinez and Brendan Rodgers, and sees similarities between their style of play and the current philosophy under Martin.
"The game moves quickly and there are all sorts that would have changed of course, but the main principles that everyone associated with the club wants are what are being provided now," added Allen.
"The onus is on the players now to go out there and produce and get the results and performances that are going to match the style of play and what everyone wants to see."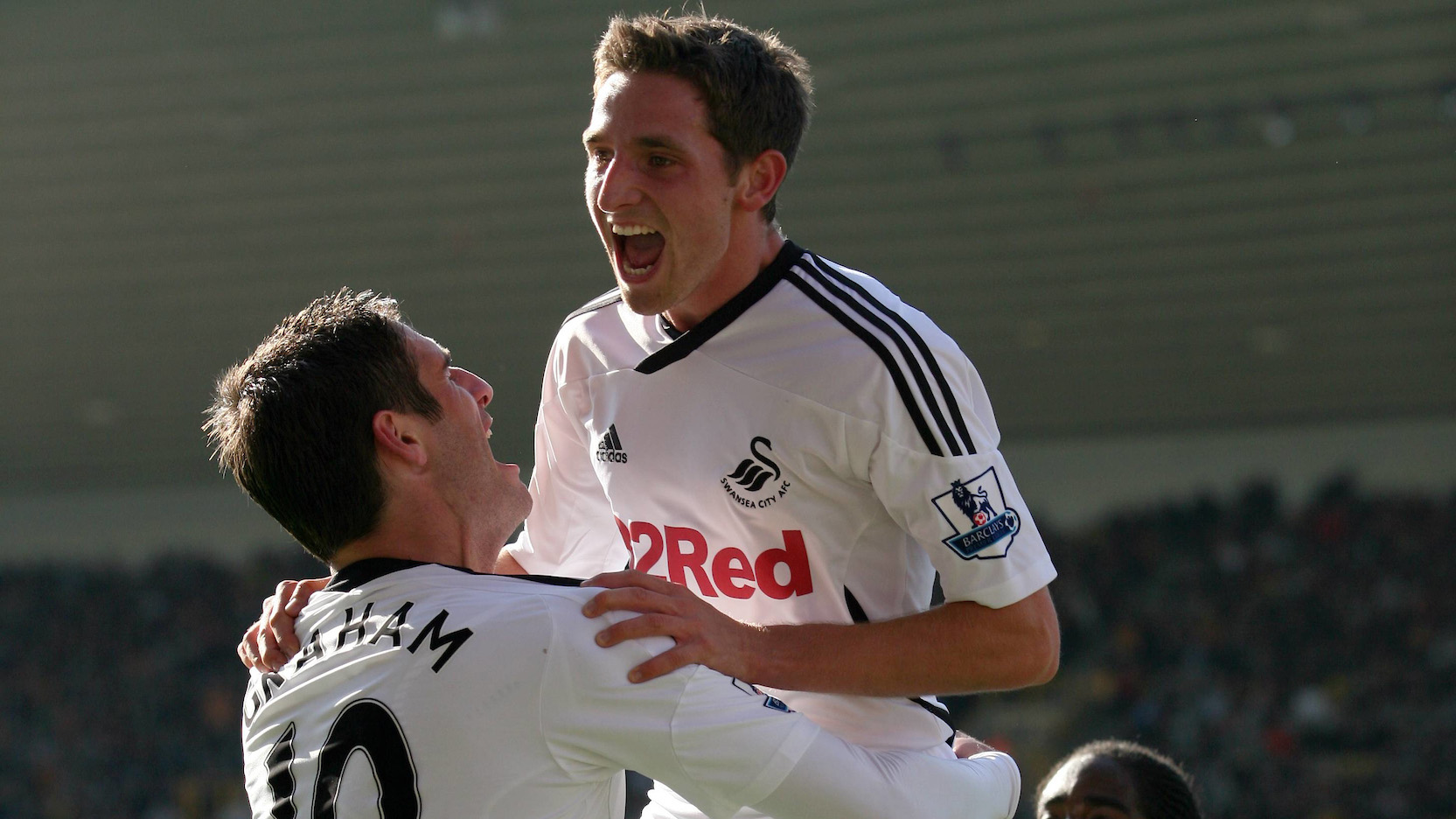 The set-up Allen finds at Fairwood is a far cry from the days of training at the Glamorgan Health and Racquet club and sharing public showers alongside people conducting their own workouts or games of squash, as Allen did during his first spell in Swans colours.
The midfielder believes the multi-million pound training facilities show just how far the club has progressed.
"It's an incredible feeling, it fills you with pride to see just how far the club has moved on since those days," he added.
"Having said that, I wouldn't have changed the way it was for the world - in some ways it helped us.
"The facilities, the structure the club has got in place, the staff, everything is in place now for this club to be successful and going well into the future."
When asked what his aims for his second stint in Swansea are, there was one immediate response from the 32-year-old.
"I'm sure, like every player in that dressing room, the ambition is to get back to the Premier League," he said.
"I'm sure if you ask so many of the Championship clubs, managers and players they'd give you the same answer and it's a hugely competitive league, but that's certainly my ambition.
"I think the target for us is to hit the ground running at the start of the season, try and build a bit of momentum and just see how far that takes us."