Joe Allen ready to have an impact for Swansea City
12th December 2022
First team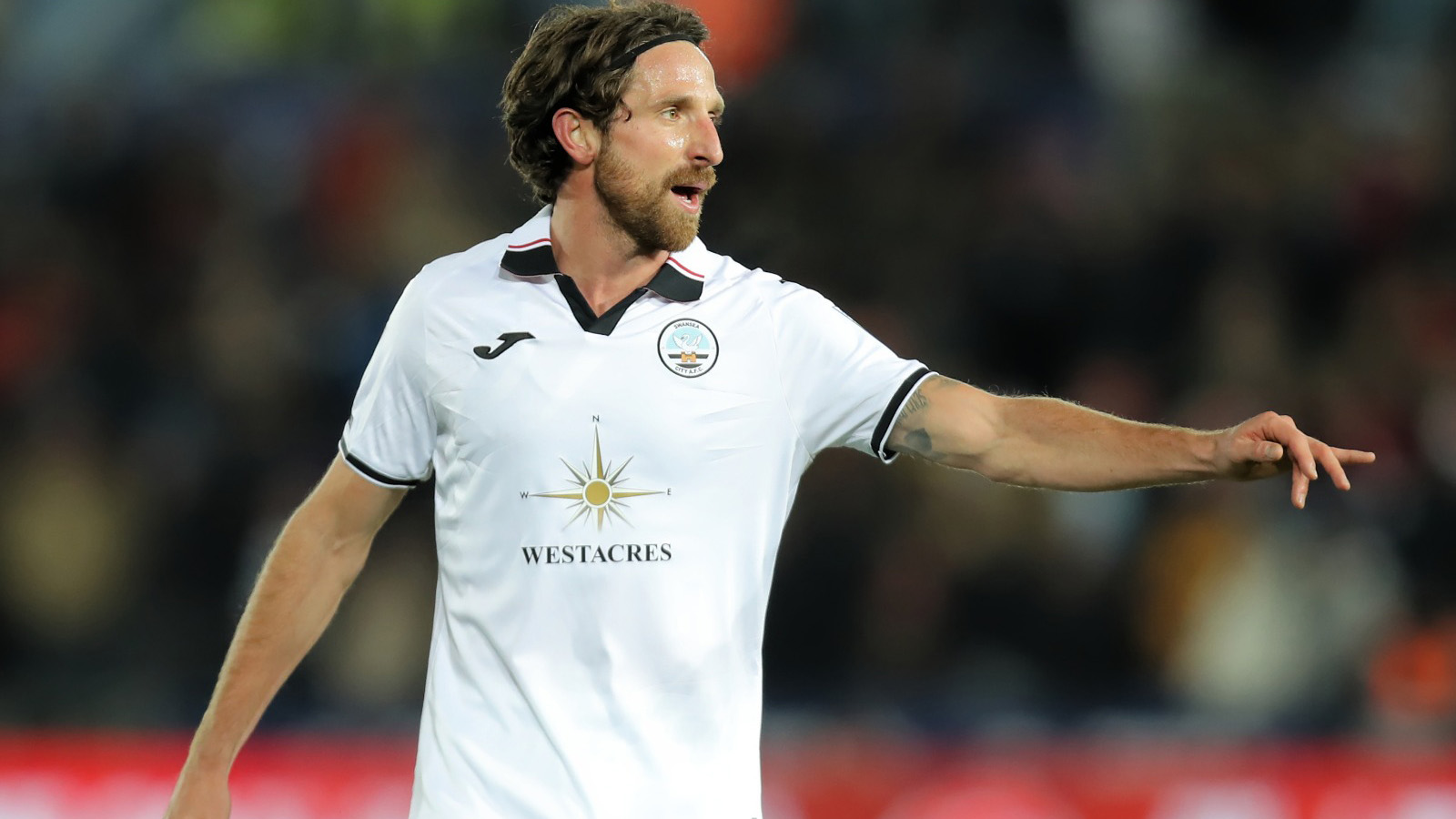 Swansea City midfielder Joe Allen says he wants to have a big impact in the second half of the Championship campaign after being sidelined by a hamstring injury for much of the season so far.
The Welsh international had been a doubt for Wales' first appearance at a World Cup in 64 years but an incredible amount of hard work meant Allen was fit enough to come  off the bench again Iran and start against England.
And, while results in those two games were not what the nation would have hoped for, representing his country on the biggest stage in international football was a very proud moment for the 32-year-old.
"It was great to represent Wales in a World Cup – that was an amazing feeling," he said.
"There's a real feeling of frustration because it didn't go the way we would have liked – not through lack of effort or preparation or anything like that – it just didn't quite happen, which was a shame, but I'm proud to have had the chance to have played.
"That moment [being told he was fit enough to play against Iran] was a big turnaround for me at that point. I'd been dealing with the devastation really of it looking like it was almost impossible.
"I had so much help – I can't stress enough how much help I had to get fit – and I had a little bit of luck on my side, but in the main I'm just grateful for all the help because I would have been devastated if I hadn't been part of it."
Allen came off the bench to play 20 minutes against Norwich City on Saturday, which marked his first appearance in a Swans shirt since the win against Hull City on September 17, and the former Swans academy product is hoping to build on that as he regains match fitness and targets making a big impact in the second half of the campaign.
Unusually for the festive period, Allen will get the time on the training ground that he feels he needs with only one match in the next 16 days.
"It's been great to get back among the swing of things here and great to be back amongst the boys," he added.
"Training has been great all week, which has been good.
"It's been a long spell for me now without regular training or game time so the aim for me now is to be fully match fit, get more minutes and get out on the pitch and help the team get results.
"The timing of the games has fallen well for me – normally at this time it's the complete opposite – so I've been lucky in a way because I'll have a better chance to get the training in which I desperately need and it means I won't miss out on too much game time hopefully.
"I'm looking forward to having a much bigger impact on the second half of the season."