Joe Allen | We have to react better to tough moments
28th August 2022
First team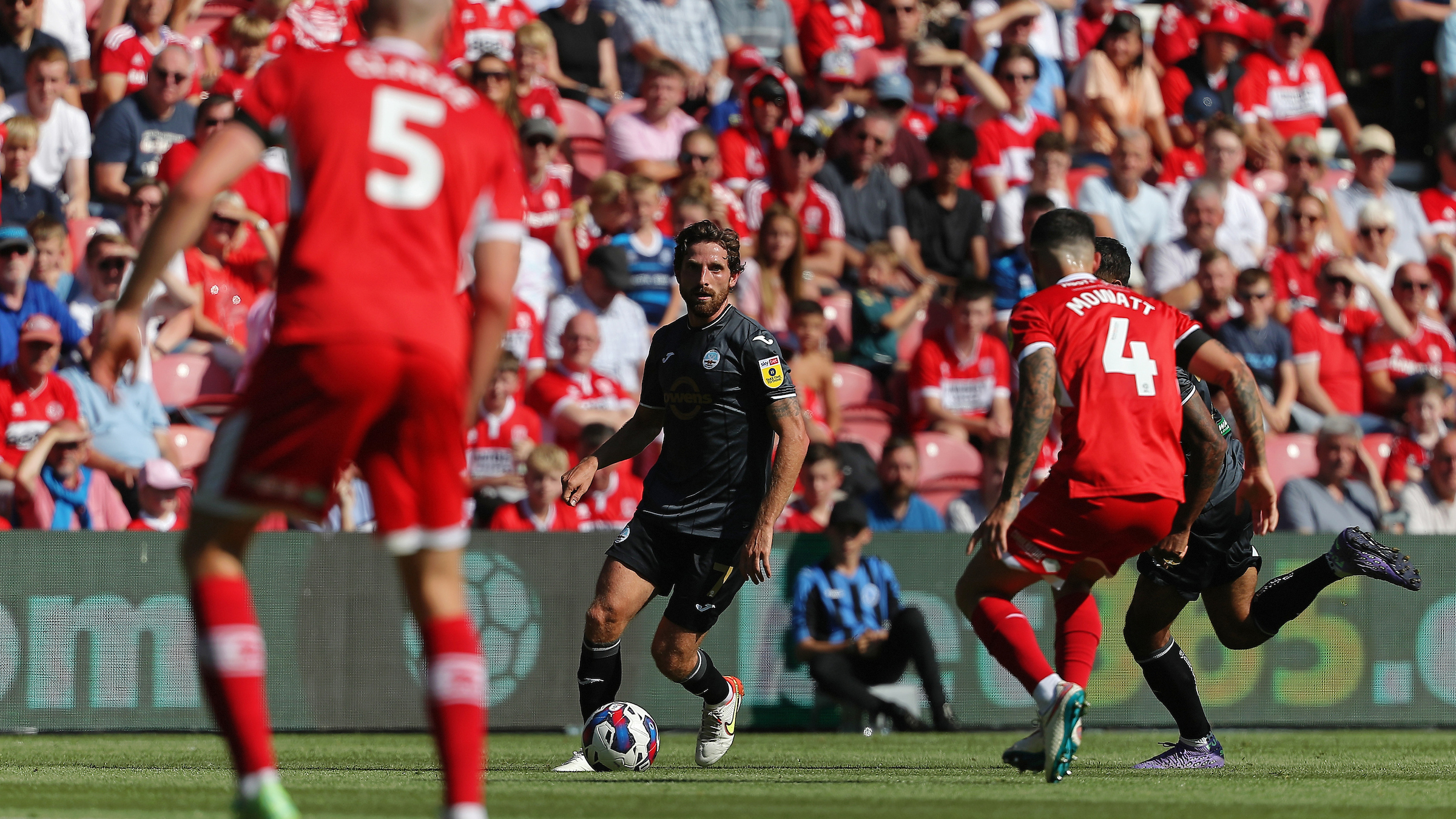 Joe Allen says he and his Swansea City team-mates have to deal better with difficult moments in games after a second-half fightback fell short at Middlesbrough.
The Swans trailed 2-0 at the break on Teesside, conceding twice in 16 first-half minutes after initially making a controlled start, and a Joel Piroe penalty was not enough to help them salvage a point.
The opening goal disrupted Swansea's early rhythm, and they had not fully recovered by the time Matt Crooks steered in Middlesbrough's second goal.
Head coach Russell Martin admitted post-match that his side had gone through a "wobble" after the first goal, and he and midfielder Allen echoed each other's comments when it comes to the need to handle key moments better.
"It's frustrating, it's just in certain moments we let ourselves down and sometimes our reaction to it is a little bit flat," said the Wales international.
"We need to keep the belief in games that we can get back into it. The goal knocked our confidence and then conceding the second goal made it that much harder.
"Fair play, into the second half we put the pressure on and got one back, and at that point I think we were all quite confident that we could go on and get that second goal.
"We just needed that one opportunity and unfortunately it didn't quite happen."