Joe Roberts praises quality of Swansea City Under-21s' goals
2nd May 2023
Academy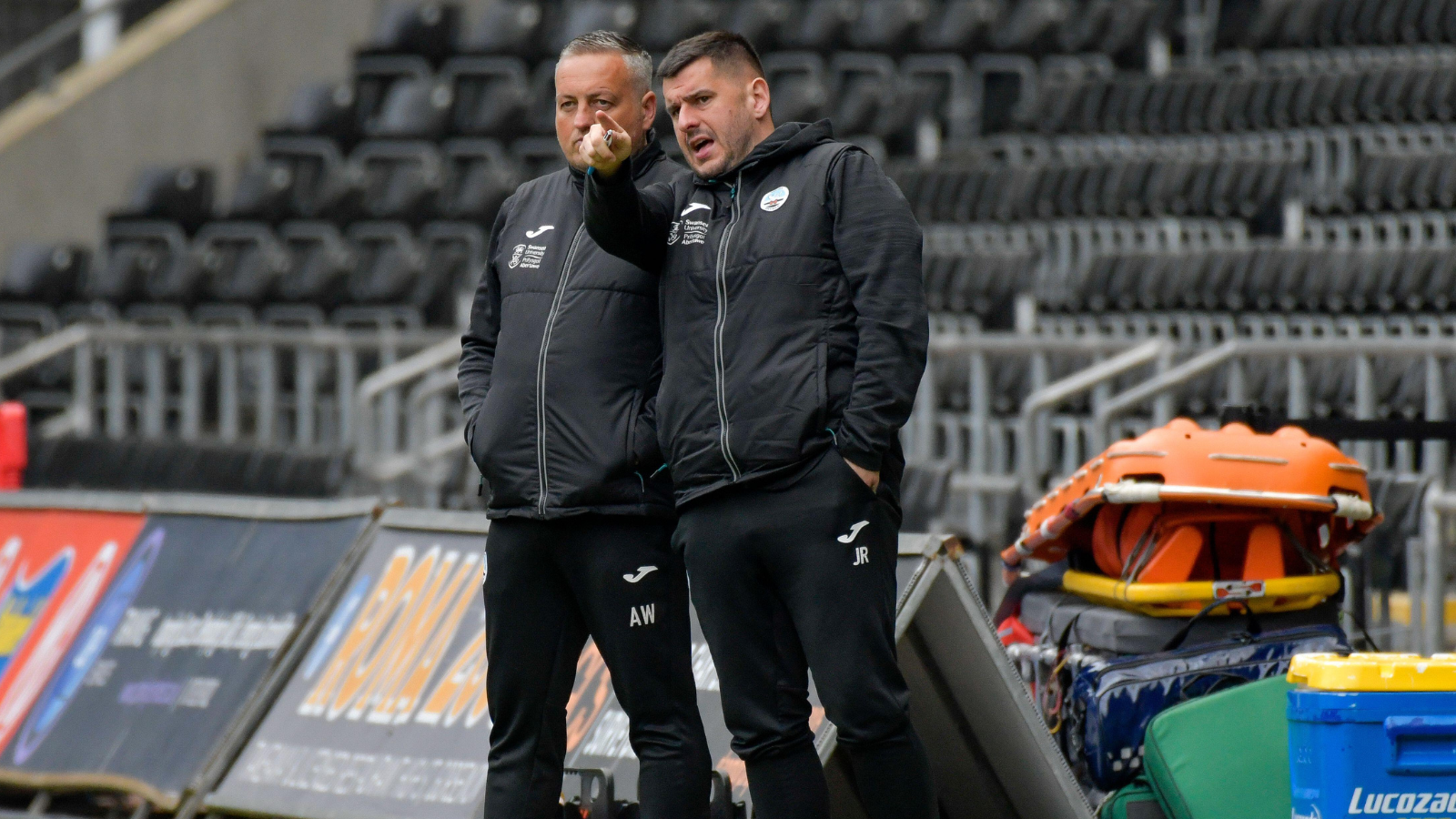 Coach Joe Roberts praised the quality of Swansea City Under-21s' goals and the impact of their substitutes after their 4-2 victory over Burnley at Turf Moor.
Roberts - who coaches the foundation phase at the academy - has temporarily stepped up to accompany Anthony Wright in the dugout for the under-21s following Jon Grey's departure. 
Liam Smith struck the opener in the 12th minute, but Charlie Adam's side drew level through Deji Sotana before the interval. 
A frantic start to the second half saw two goals in the space of three minutes. Josh Thomas got the Swans back ahead almost immediately, but Seb Thompson's thunderous strike minutes later drew the hosts level again.
But a maiden under-21s' goal from Mitchell Bates, and a tap-in from Ruben Davies sealed the win for the Swans in their final away game of the Professional Development League season.
"In the first half, there were quite a few things that we got right, but it did leave just some areas where we want to improve," said Roberts.  
"With the way we want to play, it requires a fair bit of understanding and concentration, and we did some really good stuff. 
"Obviously, there were times where that could have been a little bit tighter just to make us more effective with the ball. 
"At half-time, we said that they needed to come out with more intensity, as that's a big part of what we want to do as a group. 
"We mentioned that they need to play with personality, we want the boys to be brave to get on the ball, and to move it with quality and confidence. 
"We managed a mad first  five to10 minutes in the second half, but we really settled after that and took control of the game. 
"The impact of the substitutes was really well-timed, too, and they did brilliantly. They did impact the game in a positive manner, which is what we want. 
"The goals that we conceded, we're not too happy with and there's areas that we can definitely go look at and improve. 
"To bounce back from our last two away games with some quality goals and a good performance is a major positive."