Joe Thomas determined to make the most of professional opportunity
19th January 2022
Academy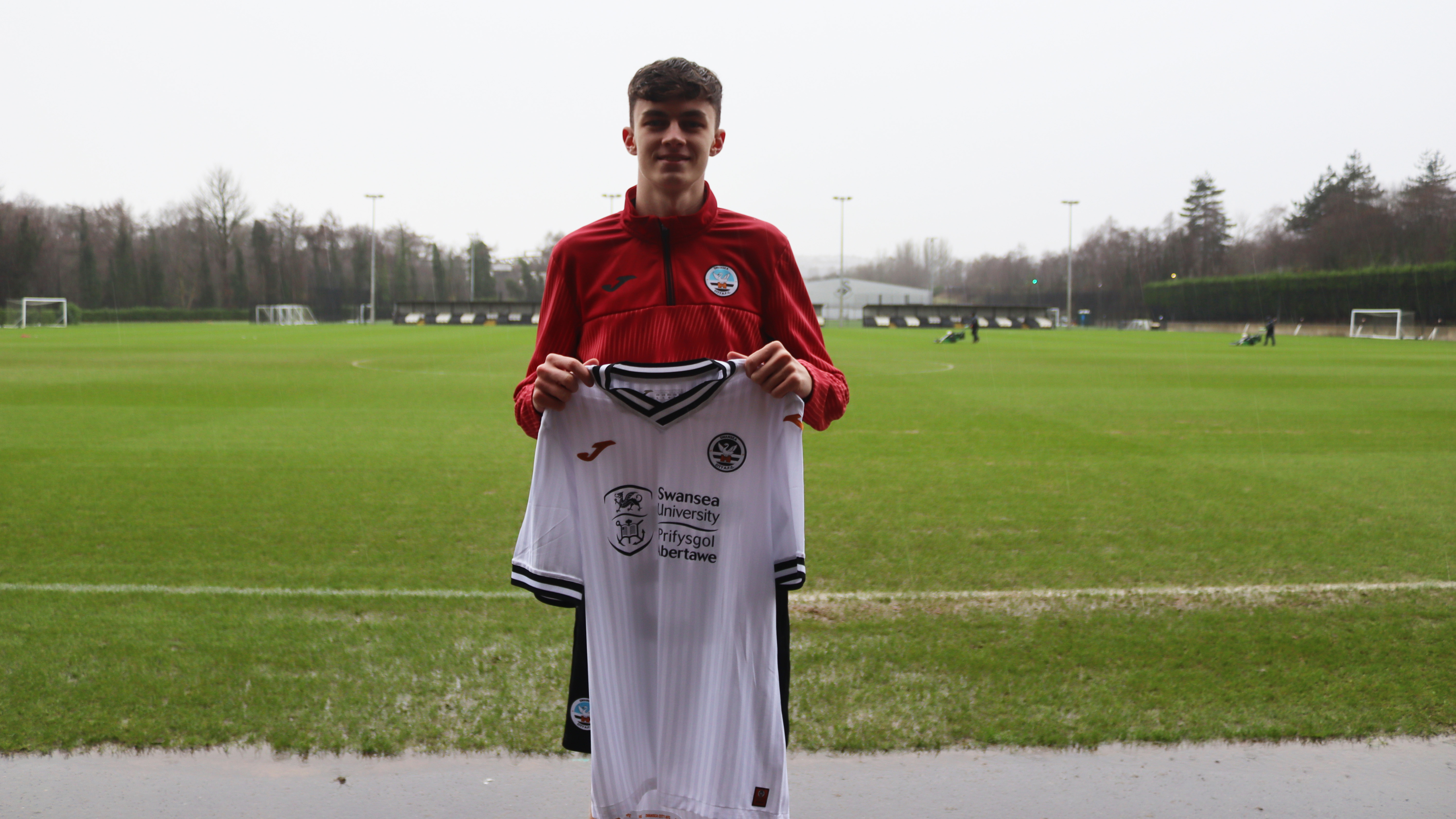 Joe Thomas is determined to make the most of his opportunity after signing professional terms with Swansea City.
Thomas joins the Swans academy from Cambrian & Clydach Vale, having hit the ground running with the Cymru South side.
Despite being a defender, Thomas most notably scored a hat-trick for Cambrian against Taffs Well earlier this season.
The 19-year-old has been operating as a right-wing-back, proving effective in the attacking and defensive needs of the role.
Thomas is looking forward to getting down to work with the Swans, and is not putting any pressure on himself as he looks to learn.
"I'm really excited, I can't wait to get started now, it's a first professional contract for me and I can't wait to get started with all the boys now," said Thomas.
"There aren't any nerves coming in, I'm just going to play my game as I've always done, I just need to do what I do.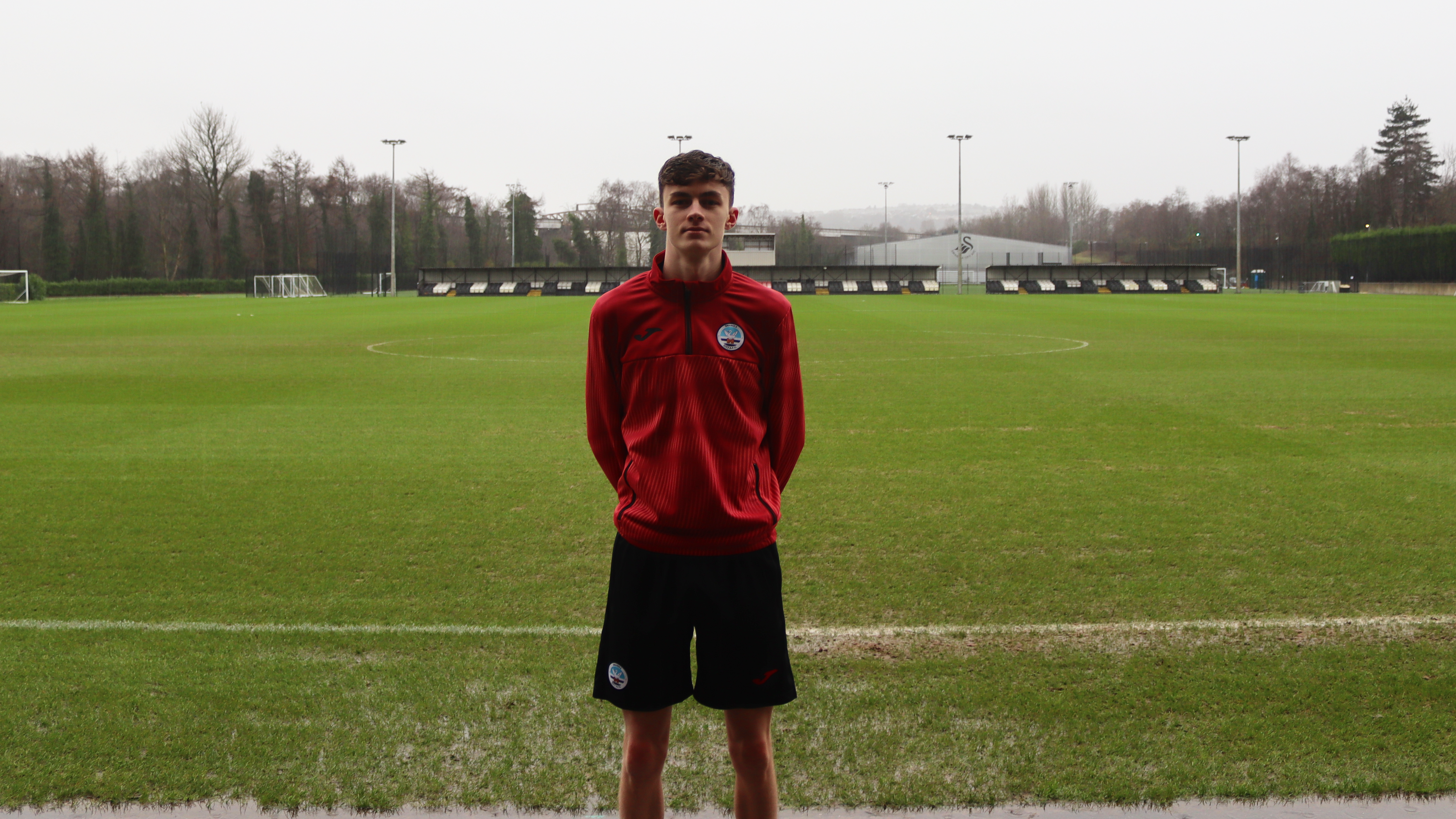 "I had two weeks on trial, and I really enjoyed them, all of the coaches and all of the boys have been great and gelling with the players has been easy because they are all such quality players.
"All of the boys have been really helpful and really nice coming in, so it's good to be with a good bunch of lads.
"I have played in both defence and attack, playing in the right-wing back position is what suits me most, getting forward and also being able to get back as well.
"The way that the club plays should suit me with the high wing backs, but obviously you need to put in the defensive side of that as well which is something that I don't mind doing.
"Playing under a coach like Kris O'Leary, who has his sort of experience both on and off the field is only going to help me further so I can't wait to work with him."
Thomas joined Cambrian at under-12 level, climbing all the way through the ranks and into the first team.
The teenager is grateful for the time that he has spent with the club and thanked them for their role in his development.
"I started with Cambrian as an under-12 player, so I had been there for almost seven years at this point," he said.
"When I arrived I wasn't one of the best players, but all the coaches helped me so much, we won cups and leagues at youth level before I broke into the first team.
"Getting into the first team was a big step up for me. I had a great start to the season with Cambrian & Clydach Vale, I want to thank all the players and the coaches who have all done so much for me through my time at the club, I'm gutted to leave but I can't wait to get started with Swansea.
"I will remember them for the rest of my career, I wouldn't be here now without them."
Thomas will join up with Kris O'Leary's under-23s' side as he looks to develop going forward.
O'Leary believes that Thomas perfectly fits the mould of what you would look for in a player in his position, but understands that it will be a big transition as he begins his first professional contract.
"This is a great opportunity for Joe, he worked really well when he came in and it's a testament to Cambrian and the work they've put in," said O'Leary.
"Joe will be training with us from the word go, he's athletic and tall and he has a wonderful delivery.
"He is exactly what you look for in a modern-day full back, but with a bit of a twist with the height that he brings.
"It's a demanding environment, there will be highs and lows, going from training maybe once or twice a week to a full-time programme isn't easy and we understand that.
"It shows that there is the talent out there, myself and the club have always been advocates for finding those local talents and we've done it again here."
Mark Morgans, Cambrian and Clydach Vale director of football added: "We are over the moon for Joe that he gets this deserved opportunity at Swansea City.
"Without question, he has been our stand-out player at the club for a number of months and his quality has shone through for all to see. He is a great lad and is so down to earth and hard-working, and he deserves his chance in the professional game.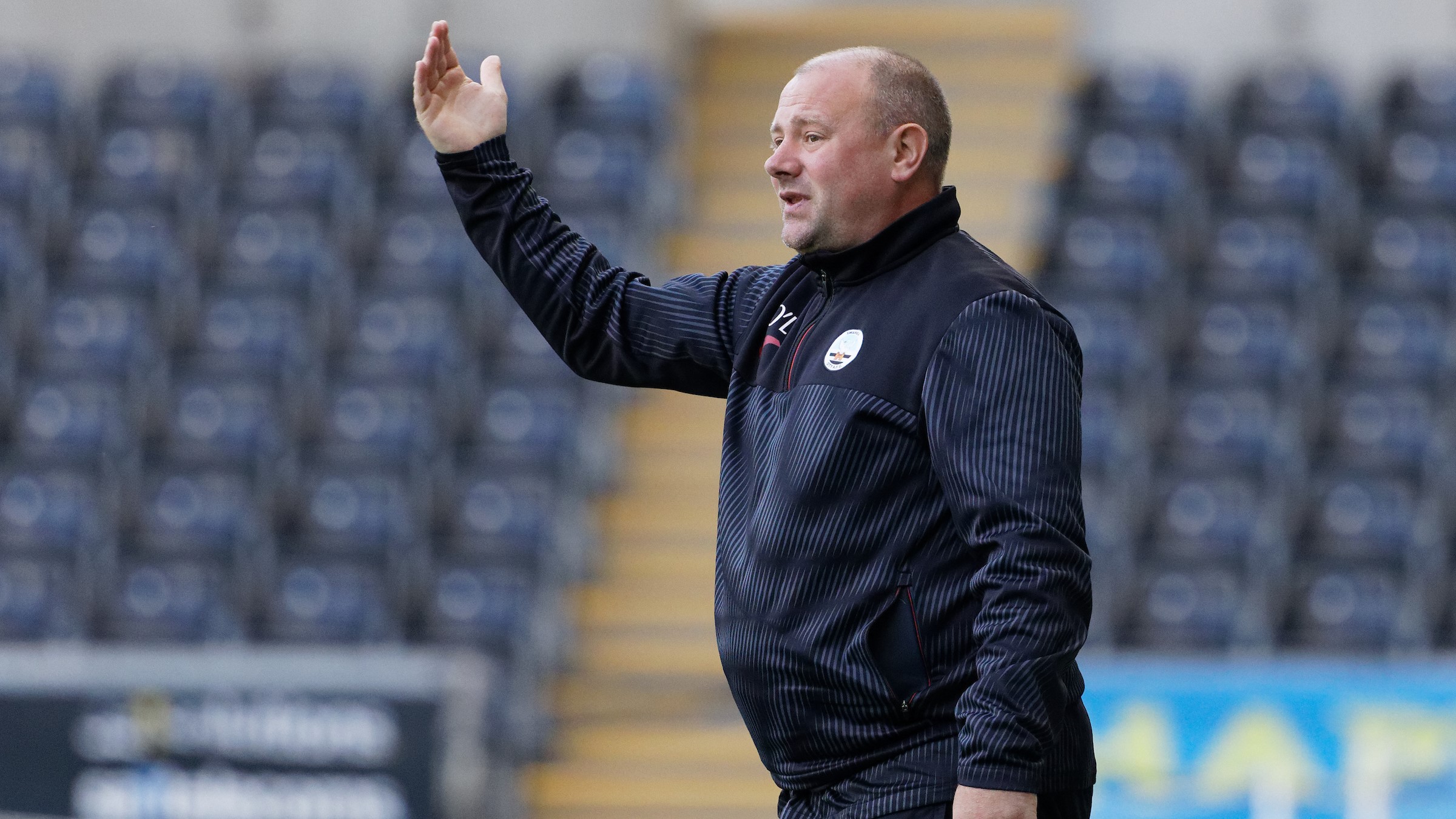 "That said, I must mention that our manager Scott Young has been instrumental in his rapid development and with Scott knowing the rigours of the professional game, he has been brilliant in giving him guidance and advice along the way.
"Of course, he will be sadly missed, but our loss is Swansea's gain and we hope he shows his potential. No doubt if he continues to work hard he will get his rewards
"It's a testament to our academy's continued hard work and Joe is a shining example for our own academy players and aspiring footballers around the South Wales valleys and beyond, that the door of opportunity in the professional game is never fully closed.
"On behalf of the club, we wish Joe nothing but success and prosperity in the future."