Joel Cotterill pleased by mature showing from Swansea City Under-21s
25th October 2022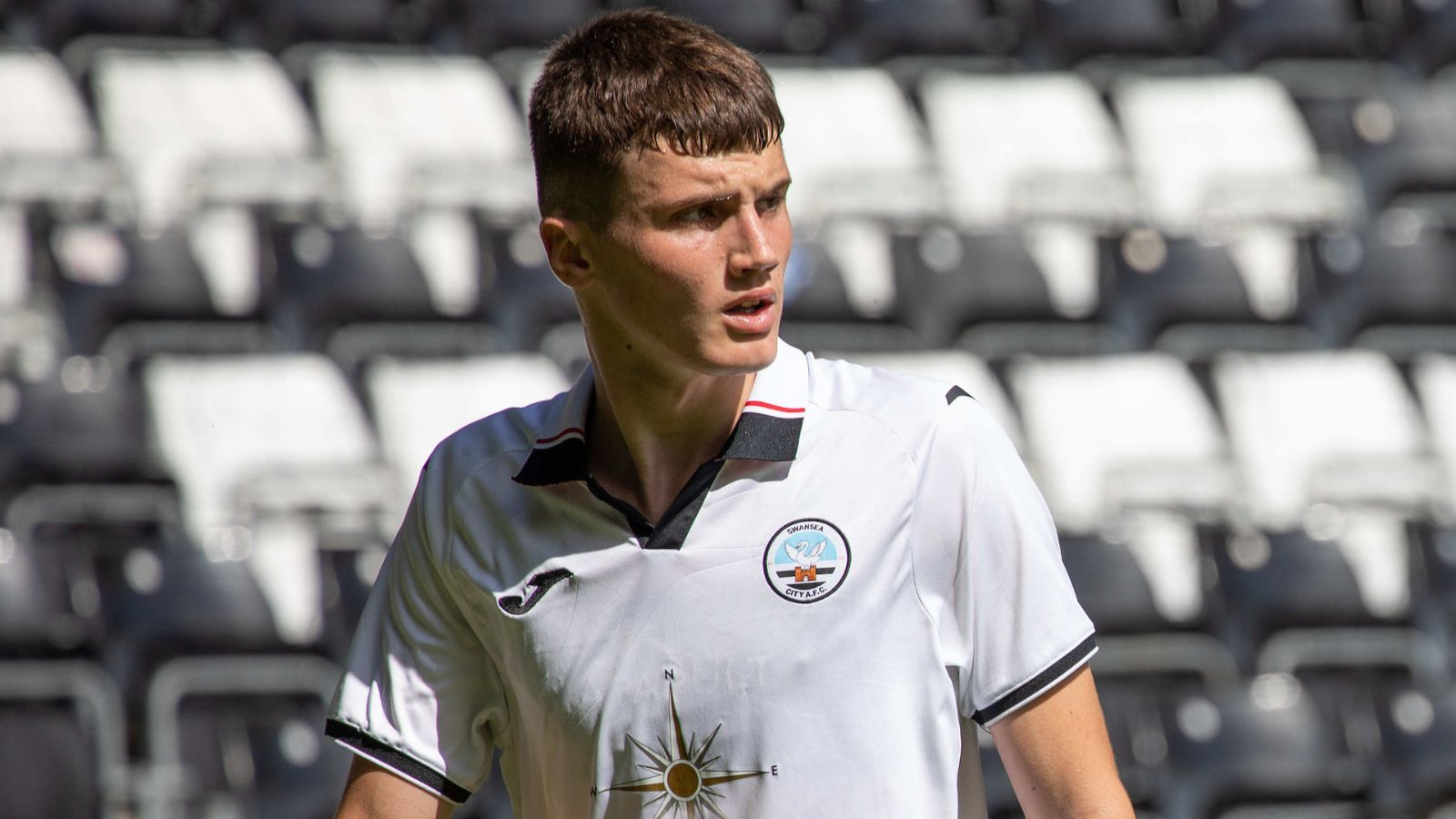 Swansea City Under-21s midfielder Joel Cotterill felt the presence of several members of the first-team squad had a positive impact in the development side's 2-0 victory over Millwall.
The likes of Armstrong Oxo-Flex, Fin Stevens and academy graduates Cameron Congreve and Liam Cullen got some valuable game time under their belts at Landore as the hosts produced a fine display to see off their London-based rivals and condemn the Lions to only their second defeat in the Professional Development League this season. 
Cotterill was among a number of impressive performers, producing a fine creative performance dictating the tempo in midfield.
And he was full of praise for the contributions of goal scorers Cullen and Congreve, who helped the Swans deliver a mature performance.
"It was really good. From the start we dominated possession, we stuck together and stuck with the principles of how we wanted to play. We knew how'd they'd set up, so we were wary of that," said Cotterill.
"The first half was very dominant. It was a strong performance from all of us, including the players from the first team dropping down. It was good for them to get minutes and for us to help us get the win. 
"I feel that they bring that extra bit of energy to get us going forward, whilst also keeping their match fitness up and to try and show why they should be in that first team.
"Armstrong particularly was one of the most effective players out there, getting crosses in, the same with Culls [Liam Cullen] who got a goal as well. 
"He's just come back from injury, so to get a goal and get minutes amongst the other guys who got minutes was a good thing for us and it helped us seal the win.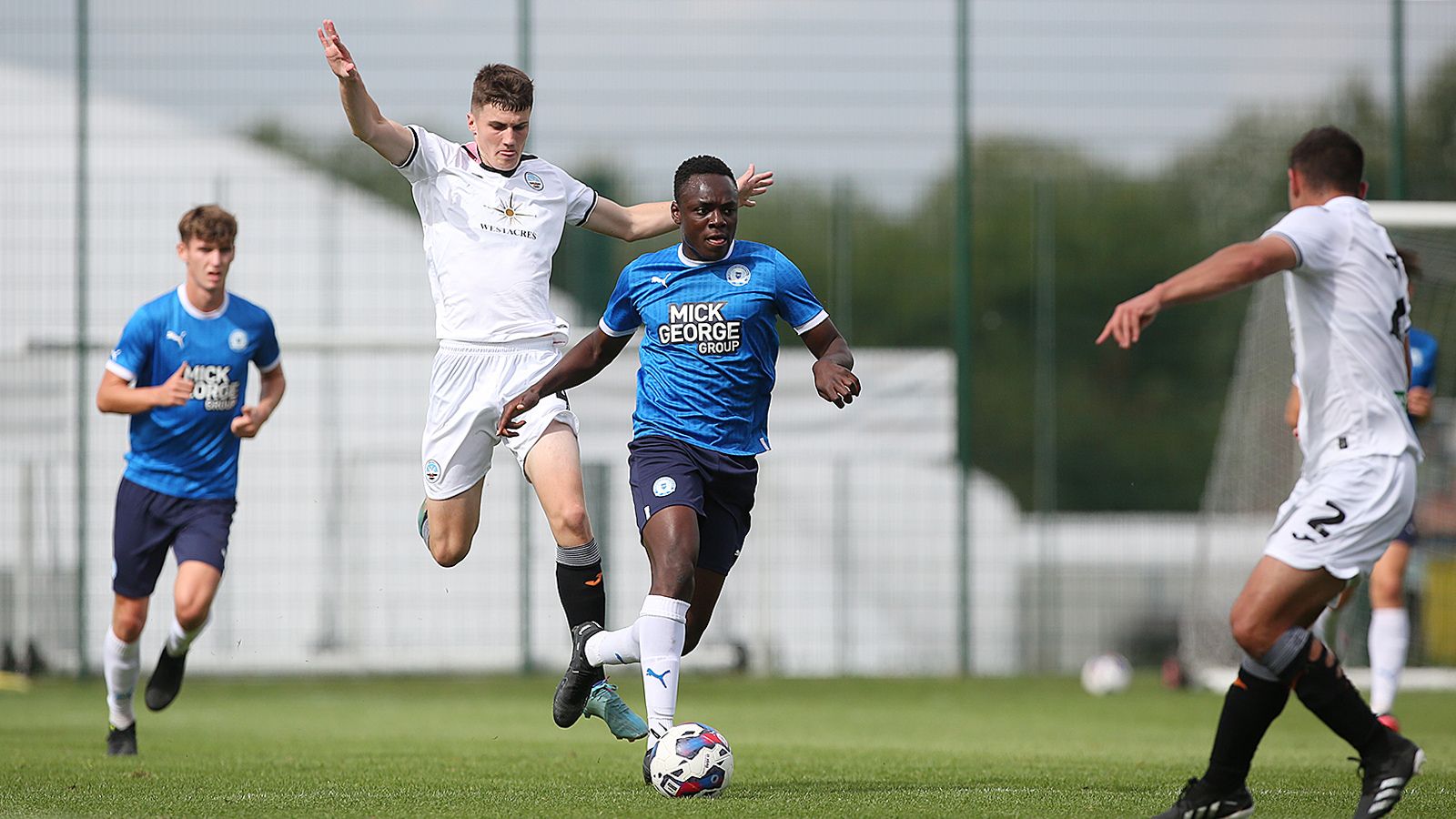 "I thought it went well with how we linked up. The link up with Cam [Cameron Congreve] who I've gone through the age groups with, was good. We know how we both play. It's nice now being back on a pitch with him and for him to get minutes as well.  
"I've known Cam for years since I've been here, so I know how he plays. When we play together, we always like to link up and try and go forward. I think defensively today we were also really good."
The Swans will look to keep a good run of recent performances going when they take on Watford on Friday, and Cotterill and company will be looking to stake a claim for the chance to get an opportunity around the first-team set-up.
"We have to go now into the Watford game looking at it the same. We go into the game looking to play how we want to play, go over their tactics of how they play and watch the analysis," said the 21-year-old.
"We'll go in with a strong mind and carry on from a strong performance today and hopefully get another win by working just as hard. 
"I knew the first-team coaches were watching [Russell Martin and Matt Gill] against Millwall, and I thought it was a good opportunity to try and stamp my mark and try and give them that little thought to maybe bring me up for a week training and see how it goes.
"I was with them in pre-season and got my fitness levels to where they need to be. I want to show them what I can do."