Joel Latibeaudiere already looking forward
9th May 2022
First team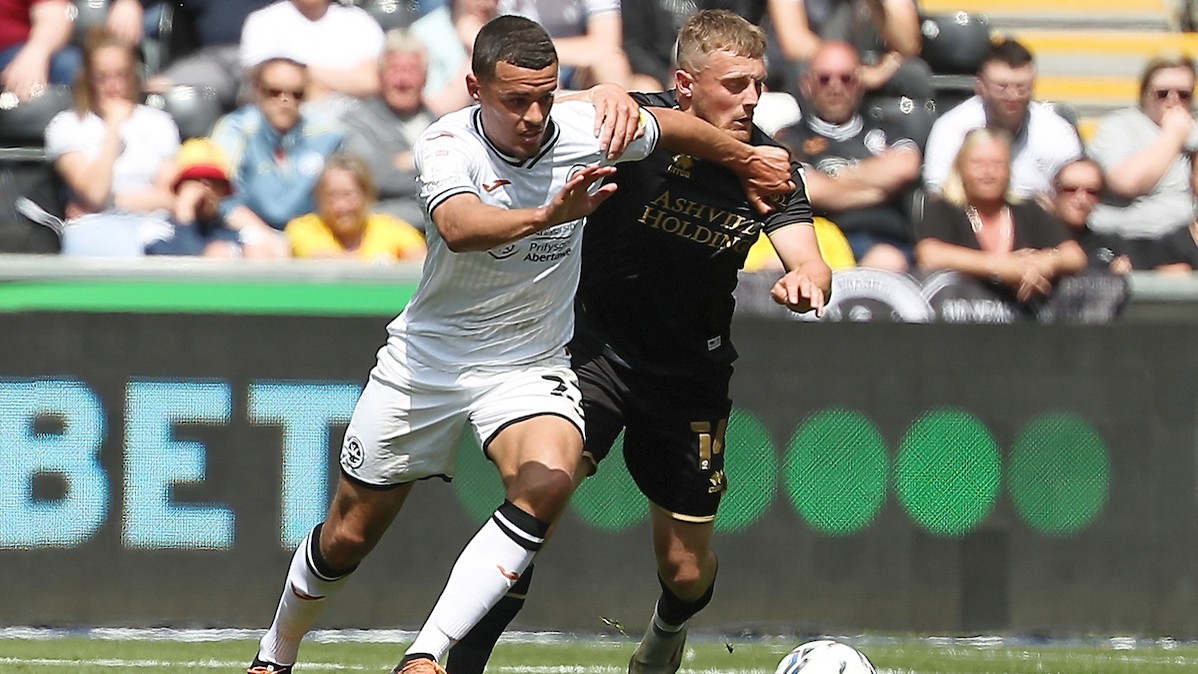 The 2021-22 campaign may just have gone in the books, but Joel Latibeaudiere is already looking forward to Swansea City hopefully making further strides in the 2022-23 season.
The 22-year-old was a fixture in the starting line-up over the closing weeks of the campaign, helping the Swans to a nine-match unbeaten run that represented their joint-second longest sequence without defeat since returning to the Championship.
It underlined the progress made during a difficult campaign, which was also likely to be transitional given the late appointment of head coach Russell Martin and his coaching staff.
However, with the improving form the Swans showed as the 2021-22 term drew to a close, the mood is positive amongst the squad.
And Latibeaudiere is among those that believes a full pre-season with Martin and his staff will lead to further gains.
"It was very different with a new manager coming in, bringing a whole new staff with him and a different way of playing," said the former Manchester City defender, who also played at wing-back earlier in the season.
"It took time for us to grasp what he (Russell Martin) wanted, but we all believed in it and wanted to play the way he wanted.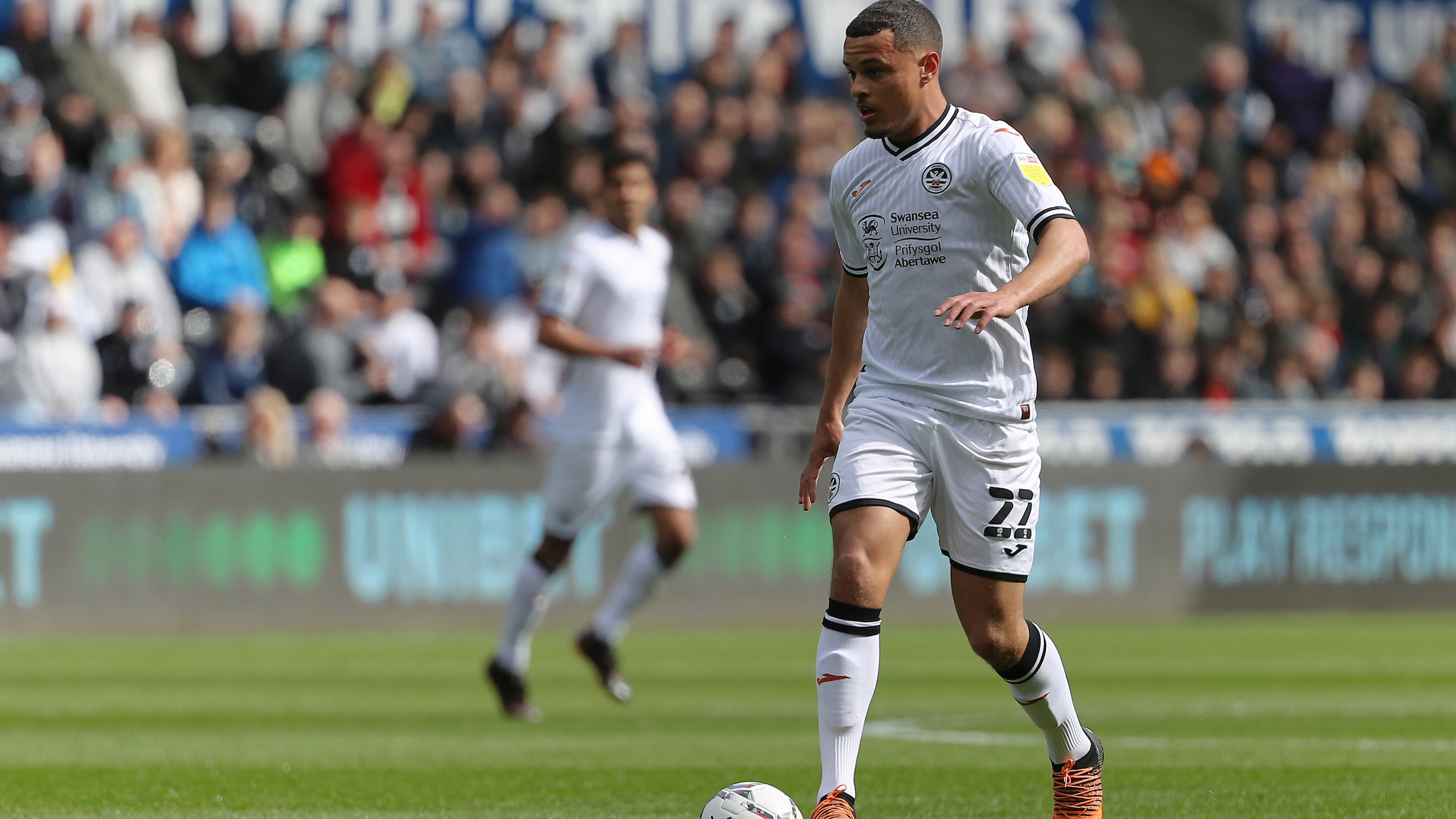 "As the season went on, it just showed how much stronger we have got and the last few weeks with the way we have been playing and performing shows that.
"Having a full pre-season will definitely help, just getting the work in and especially the fitness side. To be fair, how we have played this season, the more sessions we have, the better we have become.
"We can have a good summer off now, have a good mental break and then get straight back into it."
From a personal perspective, the defender also believes he has grown in confidence as a result of the increasing amount of game time he been given as the season progressed.
"At the start it was a bit tricky not playing. (When selected) I was playing in a different position, but I just saw it as an opportunity to learn. It was like another tool for my toolbox," he said.
"The manager has put me in over the last games, and I really appreciate that and I have enjoyed every minute of it.
"I have been loving every minute of it playing with the boys. I am so happy that the manager trusts me and with the opportunity he gave me.
"I am building confidence and I have been feeling so much more confident, like we all have, and we will definitely take that into next season."