Joel Latibeaudiere hoping to reap benefits of extra summer work
10th July 2021
First team
Joel Latibeaudiere hopes to reap the dividends of his off-season boot camp as he targets a regular starting spot at Swansea City this season.
The 21-year-old defender joined the Swans from Manchester City on transfer deadline day last October, and went on to make 10 appearances in all competitions.
The unusual nature of the 2020-21 campaign, with the late transfer window and relentless schedule ensured a real challenge for new faces joining with the season already well up and running.
But, with a full pre-season to look forward to, the England Under-17 World Cup winner is looking to make his mark after spending part of his summer putting in extra work before returning for duty again at the Swans.
"I just like to keep ticking over during the summer," he said.
"I try to have the first 10 days to myself, so I eat what I want, sleep however I want and things like that. I managed to get away for a bit and recharge the batteries.
"But from then on, I like to try and get back into the groove of things so I can hit the ground running, and you have to because if you turn up for pre-season and you've done nothing, you will know about it.
"There is certain stuff I work on. Obviously, there are running drills, but there is also a lot of stuff with the ball as well.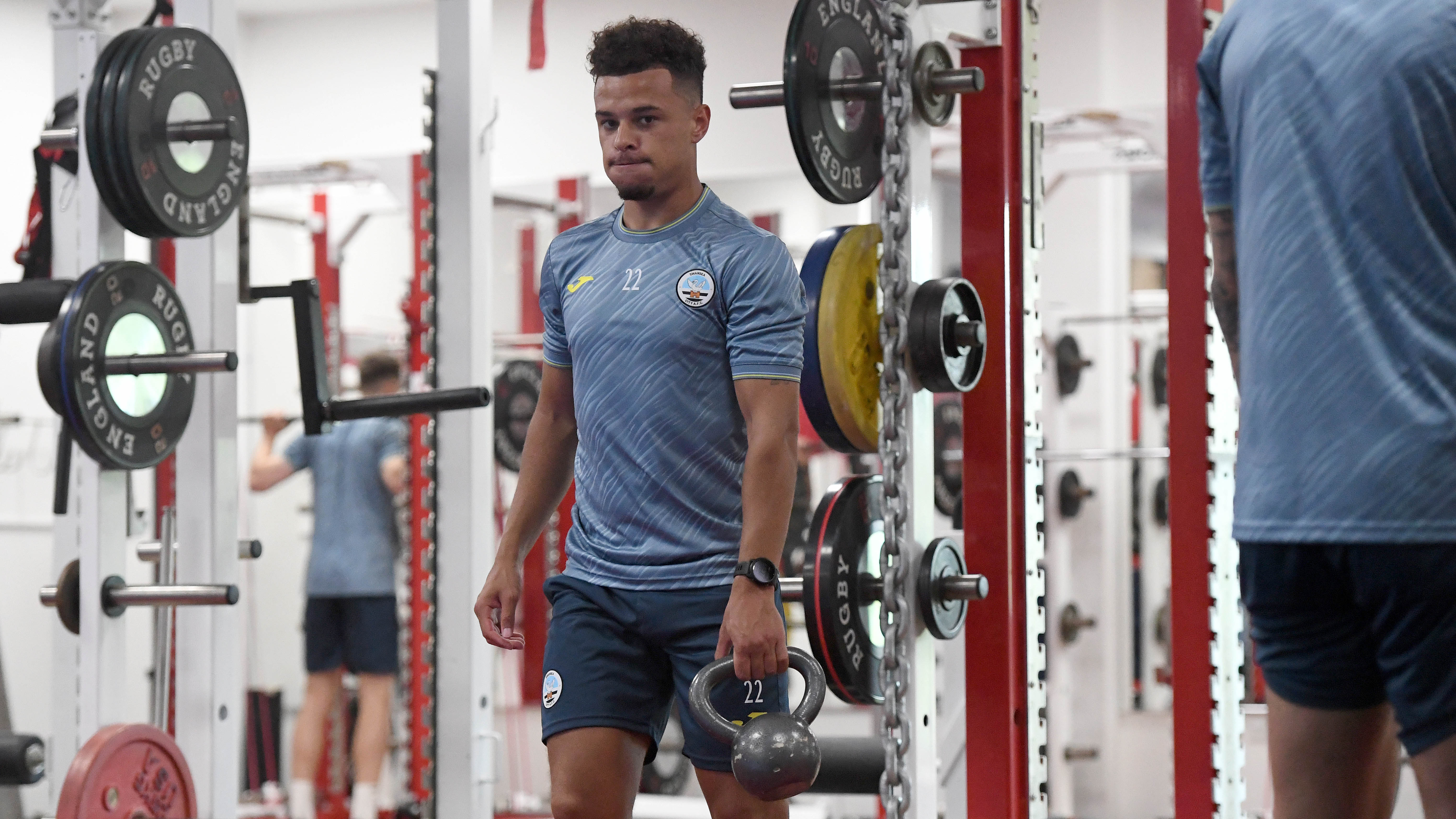 "There will be positional things, working on a range of passes, working on my heading, working on my weaker foot.
"I do it off my own back, but there are a few players I work with who I know from my time at Manchester City.
"It's been a good off-season for me, and I enjoyed it."
Latibeaudiere and his team-mates have spent the week at Pennyhill Park in Surrey, best known as the base of the England rugby team, and the centre-back has enjoyed being put through his paces in new surroundings.
"It's been a tough week, but the facilities are great and it's been good to see the boys and get back into the swing of things," he said.
"Last season was more like a feeler season for me, being in and around the squad, getting a few games under my belt. But I am really looking to get my head down this season and crack on."