Joel Latibeaudiere looks to build on his best week in football
8th April 2022
First team
Patience and persistence are paying off for Swansea City's Joel Latibeaudiere after manager Russell Martin hailed his excellent performances against Cardiff and Millwall.
The 22-year-old was named in the starting XI for the first time since February when he lined up on the left of a back three in the south Wales derby last weekend.
His near-faultless performance saw him keep his place against Millwall in midweek where he put in another strong showing, with head coach Martin admitting his displays made it impossible to drop the Manchester City product.
And the defender labelled the past seven days his favourite week in football, and hopes the Swans can continue their strong run of form against Derby on Saturday.
"The mood at the training ground is great," he said.
"We had two away wins from two tough places to go, the boys are together and looking to finish the season strong so the mood is really high at the minute.
"The derby means so much to us as a club, to the fanbase and city and then backing it up by going to one of the toughest places in the league and beating Millwall … it's a great week.
"Millwall were seven games unbeaten at home and it's one of the toughest places to go, the boys took the emotion out of the game with how we played and passed it around. The game plan worked well.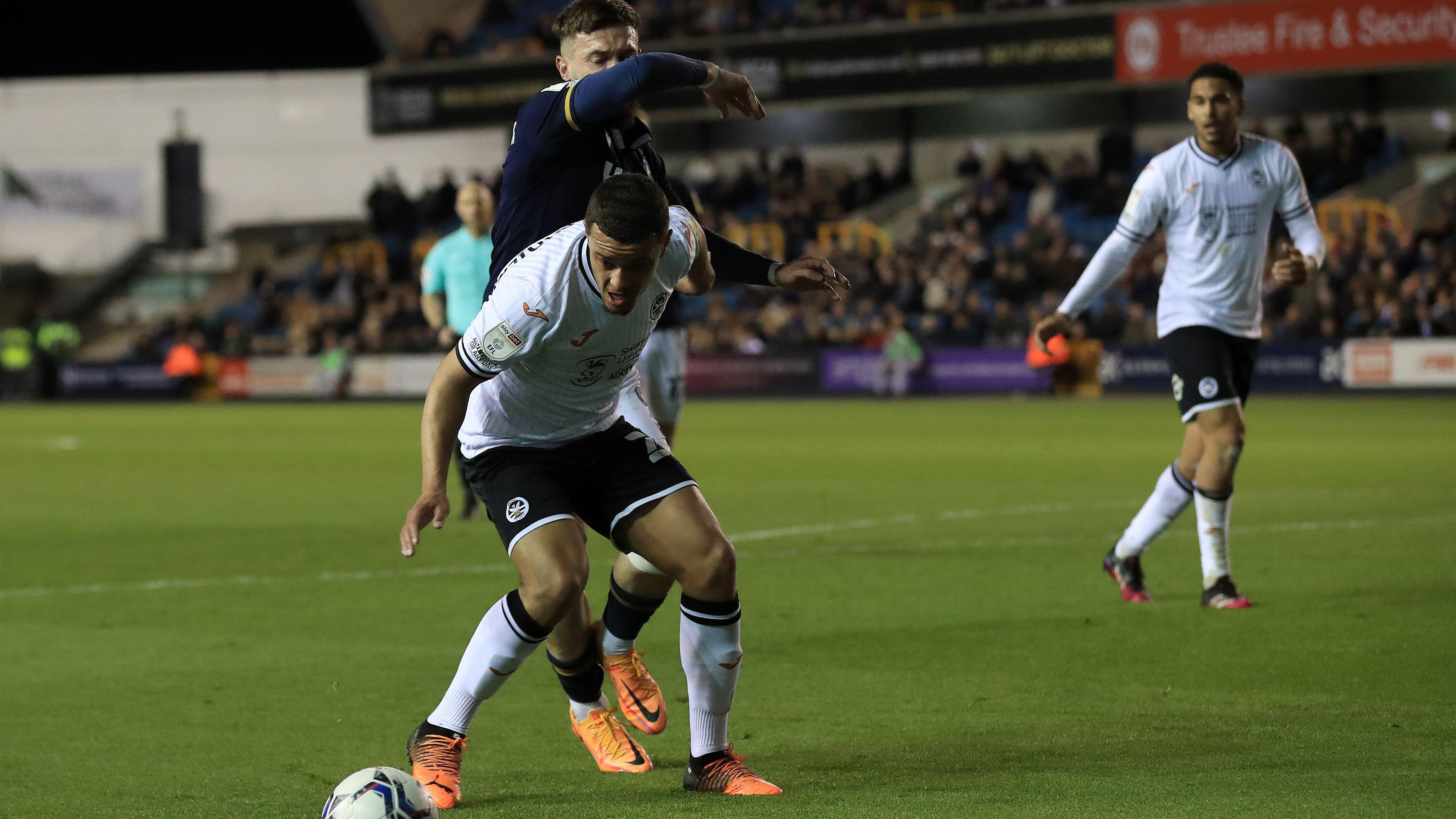 "This has been my favourite week with the two massive games and the way we've played. It's been top."
The victory at Millwall was the third consecutive away win for Russell Martin's side, it also marked their third clean sheet in a row.
And Latibeaudiere believes he and the side are improving all the time under the manager as they lay the foundations for hopeful future success.
"When the manager first came in and told us about his style, we really bought into it and have stuck with it through thick and thin. To see how we're playing now and how far we've progressed, it's great to see," he explained.
"The weeks have gone by and you can see how much we've improved. When we've had two weeks off and we can get the work in, you can see the improvement straight away.
"I think I've come a long way as a player just with how intense training is and how the manager is off the pitch and in meetings.
"The rewards you get for playing the way we play are so high. You can say it's high-risk but the best way to keep the ball out of the back of the net is by keeping the ball.
"We all love it here and we all believe in it, and we'll stick to it.
"For me personally, it's about trying to get more game time and finish strongly as a team."