Joel Latibeaudiere | We are working hard to try and make our fans proud
4th October 2021
First team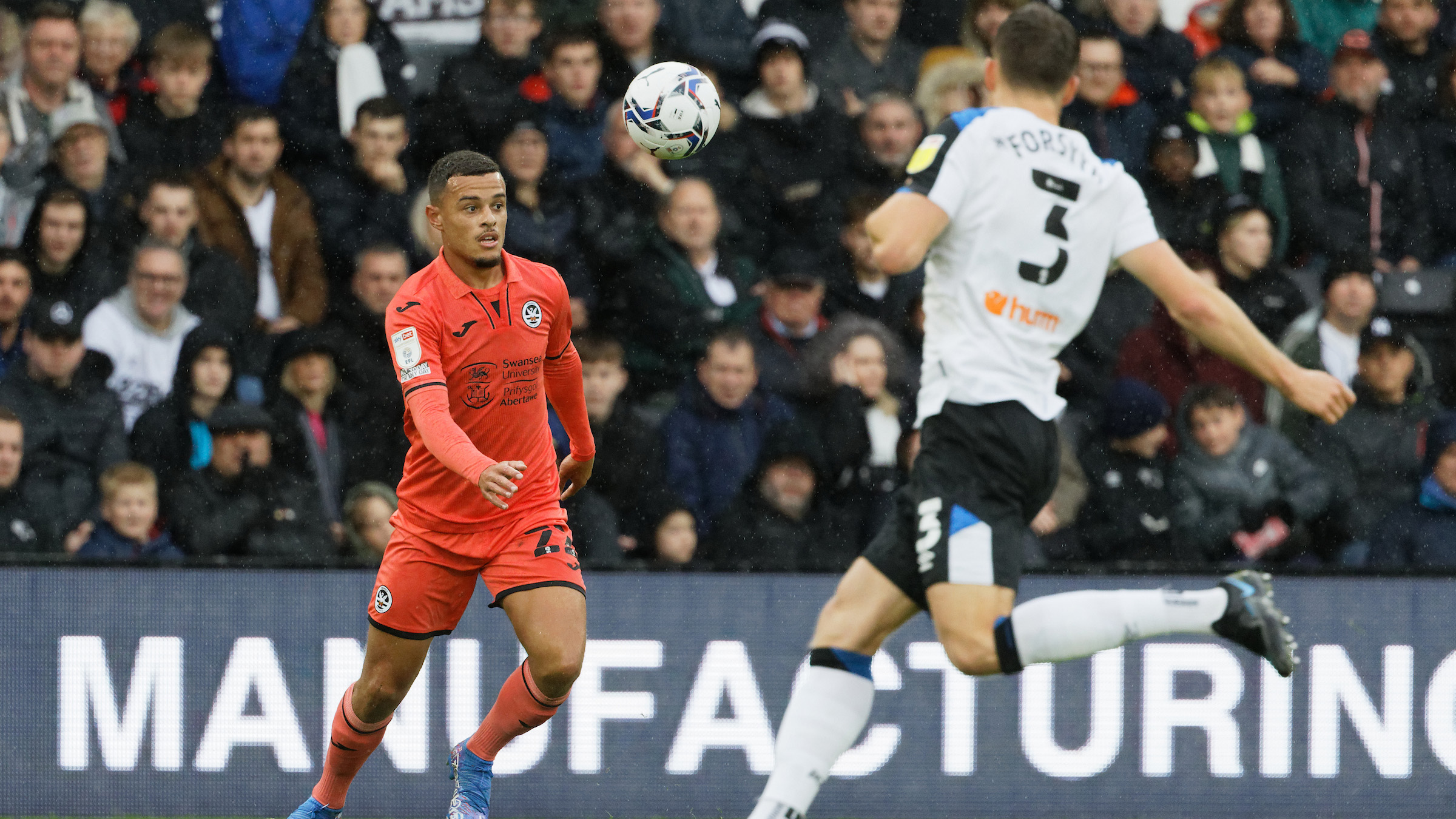 Joel Latibeaudiere believes Swansea City are making progress and hopes they are developing into a team to make supporters proud.
Russell Martin's side were backed by over 800 fans at Pride Park last weekend as the Swans were held to a 0-0 draw despite dominating possession and attempts at goal.
That came after long trips to Brighton and then Fulham, with the Jack Army again out in force in Sussex and west London.
And Latibeaudiere revealed the squad regularly discuss the team's fanatical following on the road as they make strides in adapting to a new gameplan.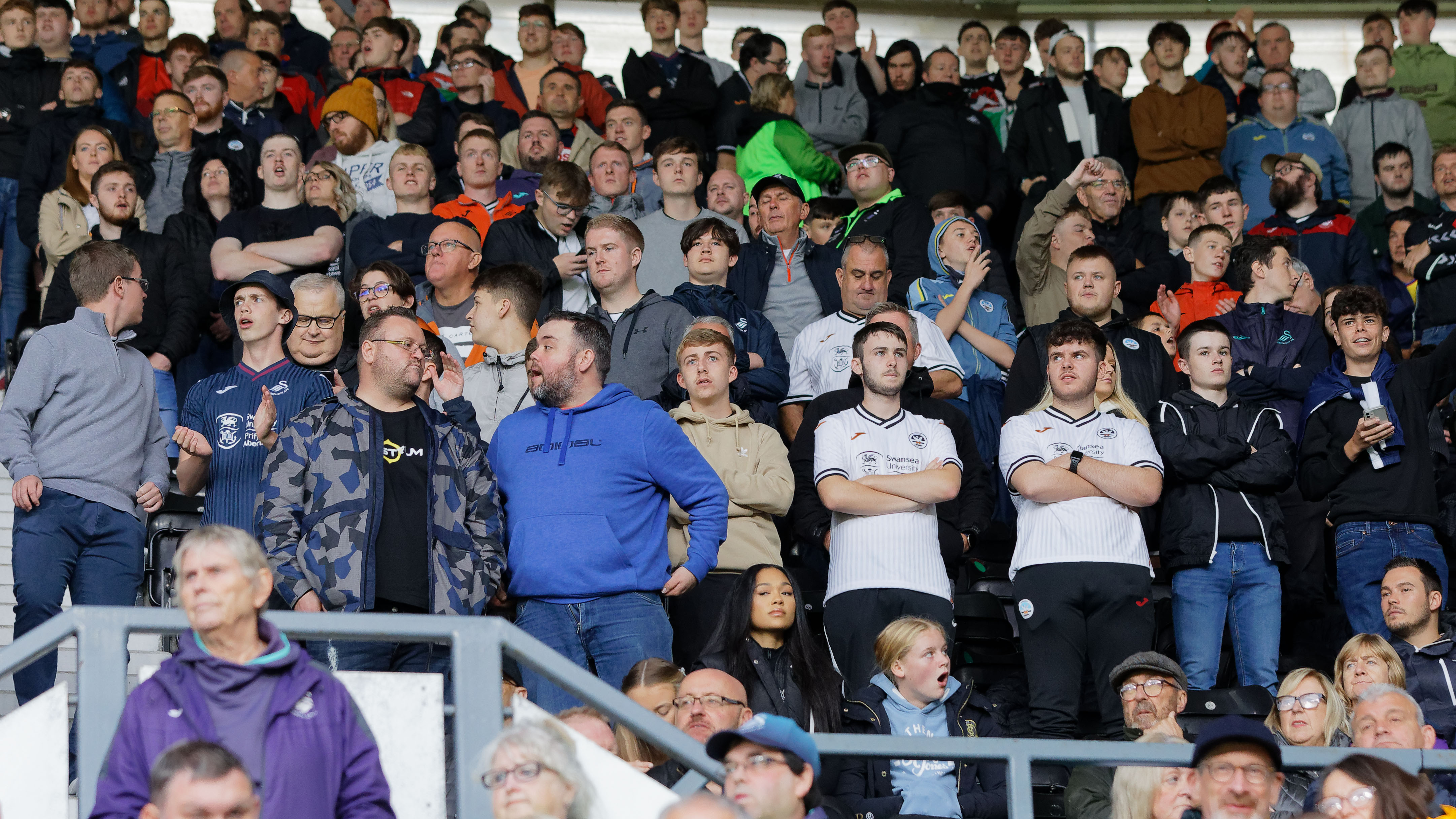 "Our fans do a lot of travelling for every away game. The closest game is obviously Cardiff, but that's still around an hour away," said the defender.
"It's amazing to see how many fans travel to support us for every away game. The love they show us is incredible.
"There was the really long midweek trip to Brighton in the Carabao Cup, but again our fans turn up in their numbers.
"After that we're off to London to play Fulham in another midweek match, and we take over 1,000 fans. Then another 800 or so go to Derby, which is a seven or eight-hour round trip. It's just unbelievable support because it takes a lot of time, effort and money.
"We're really determined to repay their support. It's something we chat about as a group.
"We know the goals are coming, the wins are coming, and when we do get them then it's for the fans.
"We need them right by us all the way because we are in it together. They really do lift the lads, and we really appreciate their level of support because we understand what they give up to follow the team.
"We want to make them proud."