Joel Latibeaudiere | We know how much the derby means to the fans
21st October 2022
First team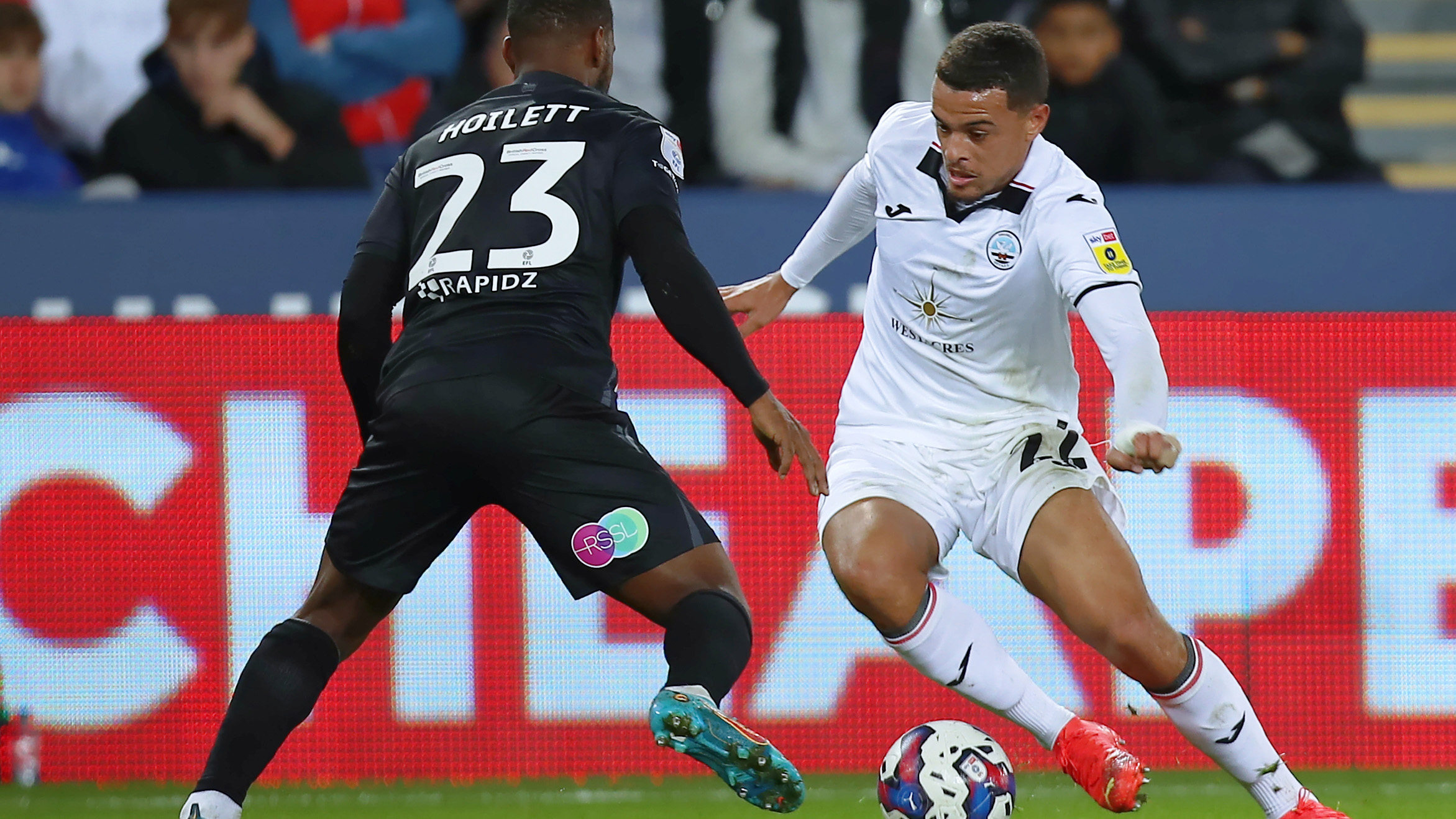 Swansea City defender Joel Latibeaudiere says he and his team-mates cannot wait for Sunday's south Wales derby and are fully aware of the importance of the game to the club's supporters and its surrounding community.
Cardiff City visit SA1 on Sunday for the televised fixture in front of the Sky Sports cameras, and the 22-year-old wants the Swans to continue theor good run and put in a performance to make the fans and everyone connected to the club proud.
Latibeaudiere was part of the side that secured the historic first derby league double last season and is looking forward to the latest instalment in the 110-year rivalry between the clubs.
"I can't wait for the Cardiff game especially on the back of last season, we want to go and perform well again," he said.
"We know how much it means to the fans. Even after the West Brom game, we'd started talking about the Cardiff game coming up because you know what it means to people.
"The chef (Chris Watkins) is a massive fan and he's had his countdown on from 30 days out - we see it every time we go up for food.
"We've got a lot of people at the club that this game means a lot to, and we really want to win for them because of the hard work they put in that no-one else gets to see.
"The fans are such a big part of the club, and the backroom staff who are fans, it's our way of giving back to them.
"I don't think anyone knows what the derby is like until they've seen it. We've got some players who will be getting their first taste of what the atmosphere is like around these games and I'm just so excited for them to see it.
"All the players are buzzing for it and we can't wait."