Joel Latibeaudiere | Working with the staff here is driving me forward
18th November 2022
First team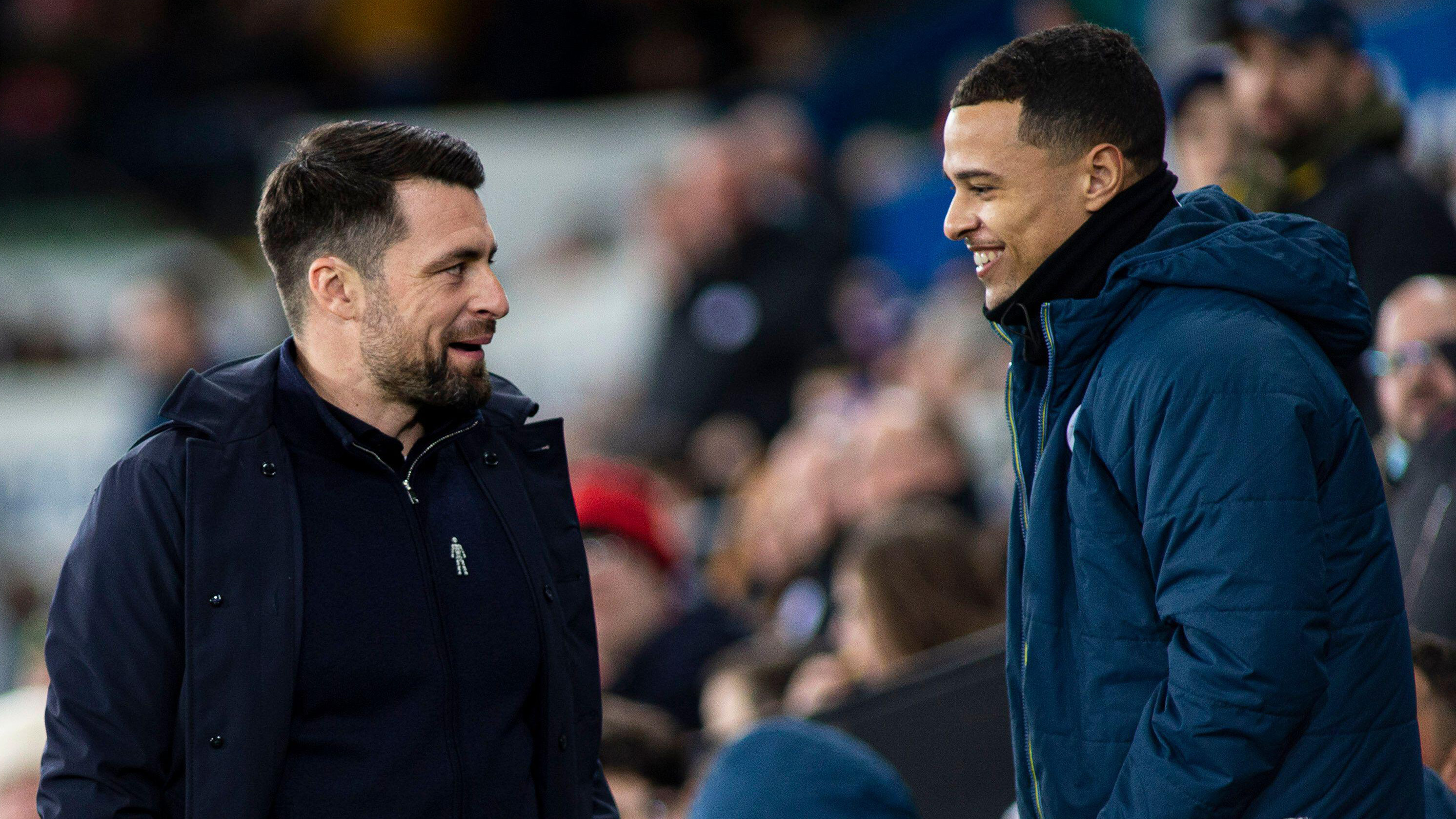 Joel Latibeaudiere believes Swansea City head coach Russell Martin and assistant head coach Matt Gill have had a massive impact on his personal development on and off the field.
The 22-year-old has become a key figure in the Swans side, with his ability to feature at centre-back and on either side of defence proving a real asset.
That point was underlined in the comeback victory against Reading, where Latibeaudiere played in three separate positions - wing-back, full-back and centre-back - as the Swans tactical switch helped secure a thrilling 3-2 win.
And Latibeaudiere is happy to play wherever he is needed, and is grateful for the faith the coaching staff have shown in him.
"The manager and I speak a lot," he said.
"He goes through the different positions that he likes me to play. I feel like I'm versatile and I'm confident in my ability, I feel like the manager does trust me and it's helped me a lot.
"Working with him and Gilly [Gill], off the pitch as well in the analysis room, it's really helping to drive my career forward and I'm loving it.
"I've had to go on the pitch and live in those moments, which I'm doing now and with every game I feel like I've got better and better.
"Every day, the way the gaffer and Gilly speak to me - it gives me a lot of confidence. I feel like the work is paying off so much and I'm really happy right now.
"I don't care where I am on the pitch, I just want to be on the pitch. Anything I can do to help the team, I will do."