Join Swansea City for new CBN event 'Winning with Wellbeing' in 2023
21st December 2022
Commercial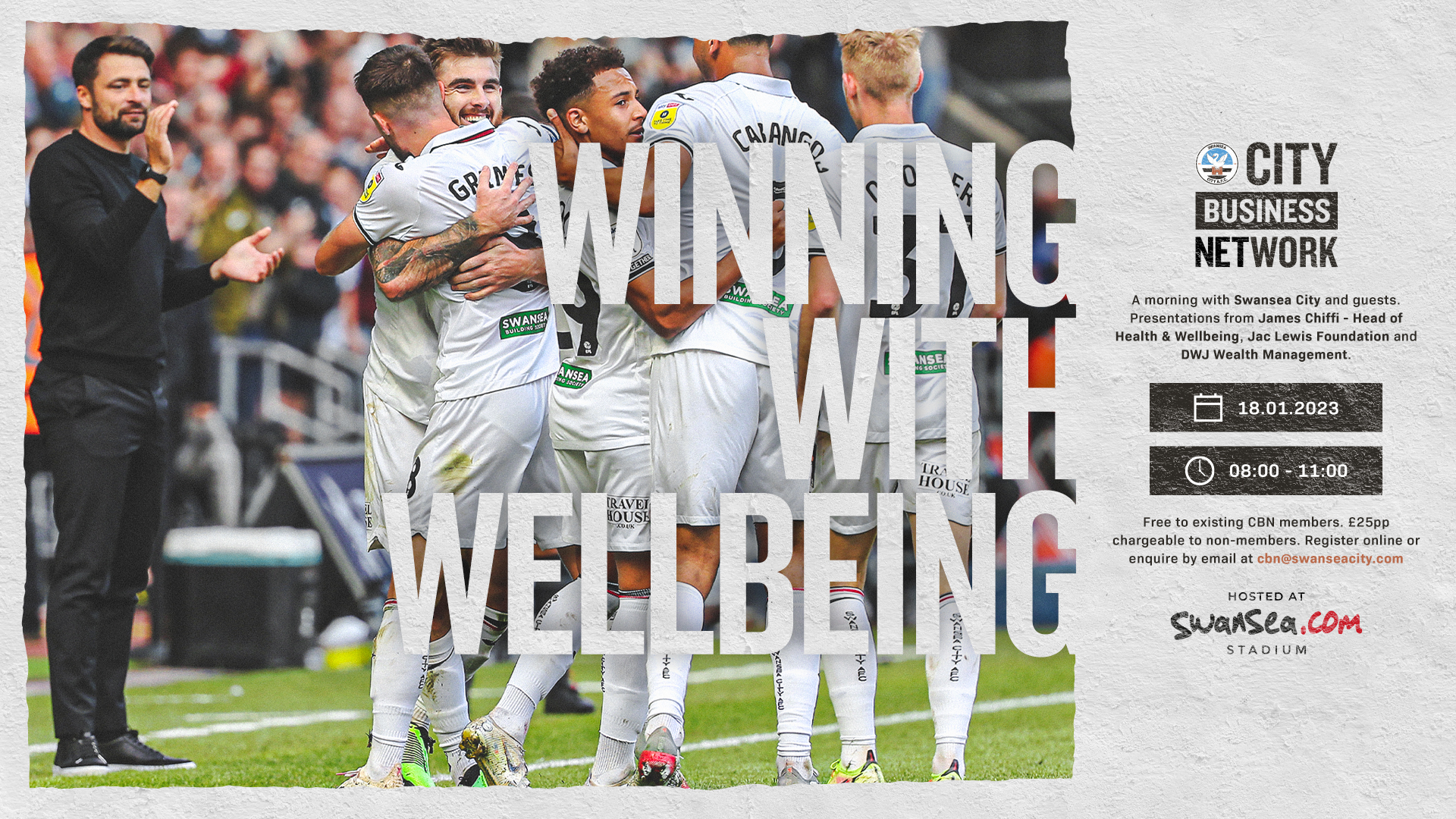 Swansea City is delighted to announce that its first City Business Network (CBN) event for 2023 will be held on the morning of Wednesday, January 18.
The event titled 'Winning with Wellbeing' will be hosted at the Swansea.com Stadium by Kev Johns MBE and will begin at 8am. Breakfast will be served at this event.
Our guest speaker for this event is Swansea City's head of wellbeing and development, James Chiffi. James is a member of the club's senior management team, and CEO and founder of 'Beyond the White Line' (BTWL).
BTWL is a not-for-profit organisation which seeks to affect positive change within the sporting industry using a 'human first' approach. An established leader and communicator with a thirst for driving organisations forward, James will be sharing his experiences and motivations for this approach, which can be applied to your business.
The Jac Lewis Foundation will be in attendance to talk about the work they have undertaken in the community and their links with the club, in addition to a presentation from Danni Watts-Jones of DWJ Wealth Management, who will be talking about financial wellbeing for 2023.
The event is free to attend for City Business Network members and partners of Swansea City, whilst non-members can attend for a charge of £25 per head.