Join us at the Swansea.com Stadium for our Watford watch party with Danny Graham
20th September 2022
Commercial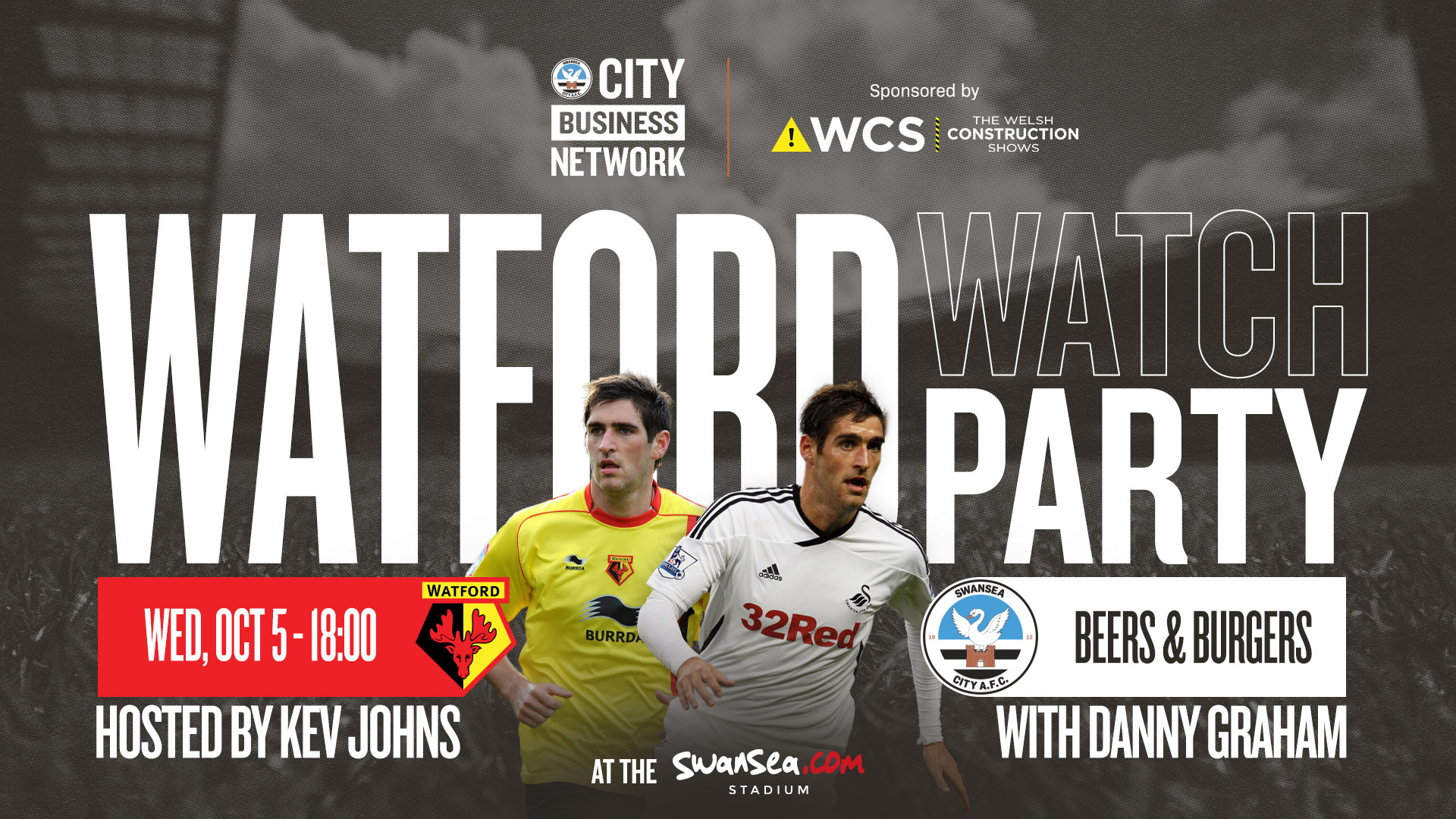 Swansea City take on Watford at Vicarage Road on Wednesday, October 5 at 7.45pm, and we are inviting local businesses to join us at the Swansea.com Stadium to watch live coverage of the game on Swans TV.
The evening's event will be a great opportunity for new introductions, while guests will also be treated to beers and burgers, before watching the Championship fixture.
Sponsored by the Welsh Construction Show, the event will begin at 6pm, with presentations from a range of guest speakers, including ex-Swans star Danny Graham.
Graham joined Swansea City after promotion to the Premier League in 2011, making a total of 64 appearances for the club and scoring 21 goals. Graham retired from football in 2021 and has since launched a clothing brand 'Fugati'.
Graham will take part in a question and answer session with our host, Kev Johns MBE, to talk about his footballing and business careers.
The event will be free of charge for City Business Network members, and £25 for non-members. Click below to register your interest. If you are not a member, you will be contacted by one of our team for payment.
The Welsh Construction Show will be also be taking place on Wednesday, October 5 at the Swansea.com Stadium between 9am and 2pm. Guests who wish to attend can claim their free tickets online by visiting their website below.