Jon Grey | First-half errors cost us
26th November 2022
Academy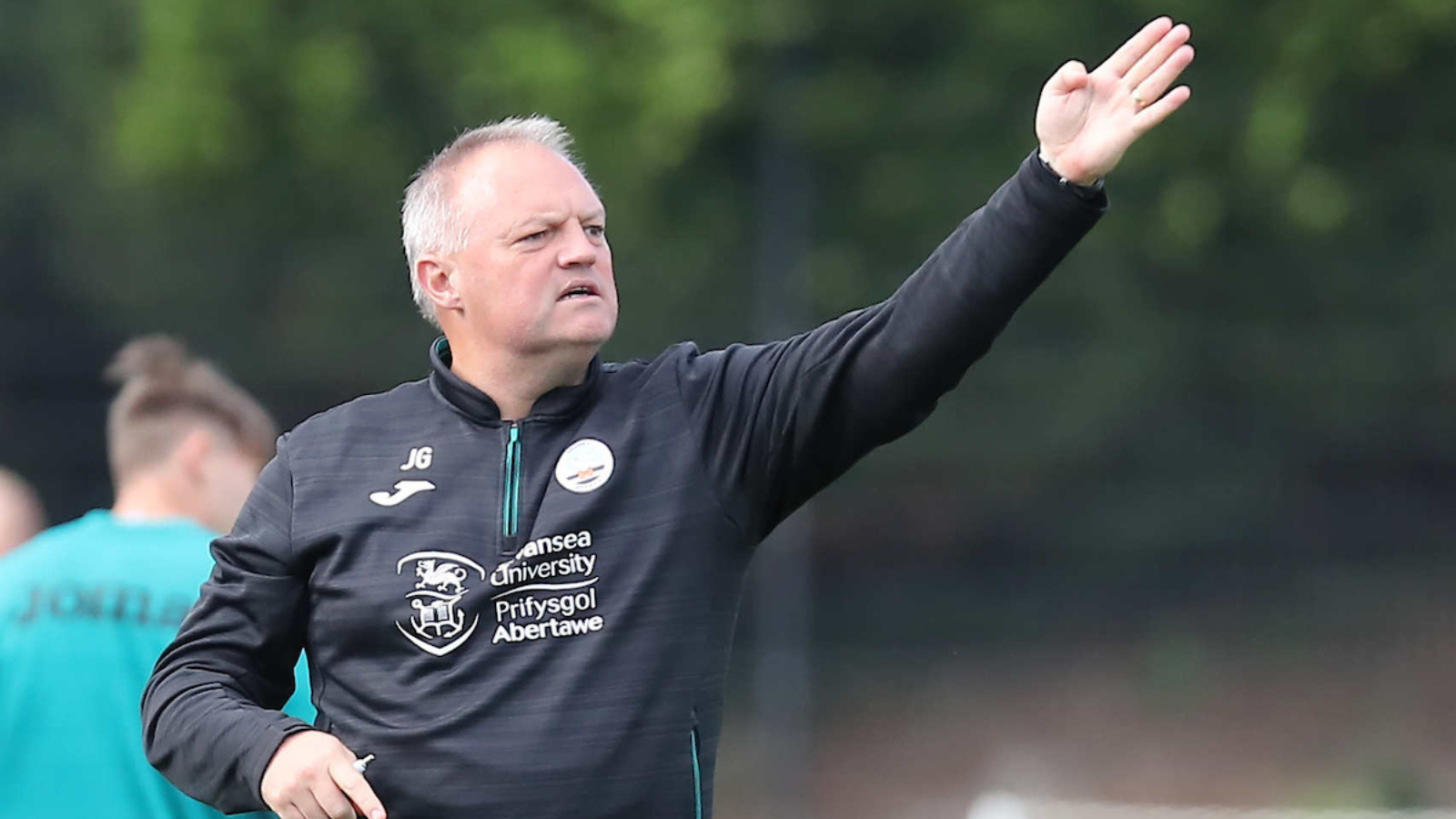 Swansea City Under-21s coach Jon Grey felt his side had been made to pay for individual errors after watching them lose 4-1 against Arsenal in the Premier League Cup.
A double from Catalin Cirjan and further strikes from Nathan Butler-Oyedeji and Charles Sagoe Jr gave the clinical Gunners a four-goal lead at the interval. 
Corey Hurford's late strike was a mere consolation for Grey's side. The young Swans improved after the break, but they were left with far too much to do.. 
"I think we actually played quite well in the first half. It doesn't sound like it with the score 4-0 at half-time, though," said Grey.
"Like I said to the lads in the changing room, when you play against teams like this at the top level, and one of the best under-21 teams around, you make mistakes and you get punished. That's what happened today.
"We had some really good spells and didn't quite get a rhythm, but we created quite a few chances ourselves. We've made four individual errors and it has cost us the game. 
"It was a strange changing room at half-time. We felt that we competed really well. We said it would be difficult, but we felt that we did compete and gave a good account of ourselves.
"We chatted at half-time that it's a lesson learnt. We had a bit of rhythm then in the second half, we played quite well and opened them up several times, creating a number of chances. We scored one, we could have scored three or four. 
"I'm not saying we would have won the game, but we looked more like Swansea City in the second half. 
"When you play teams like Arsenal, who press relentlessly, hassle you and have real clever players you won't get away with mistakes.
"You might in the Professional Development League against sides not of the same calibre, but against the top sides, the category one sides, you get punished for mistakes. We got punished for them today".