Jon Grey | I love Swansea City, and I always will
30th March 2023
Academy
Working and playing for your boyhood club is a dream come true for any fan in football, and Swansea City senior professional development phase coach Jon Grey can say he has fulfilled every wish he could have had as he prepares to move on to next chapter in his career.
Swans stalwart Grey will leave the club's academy at the end of the month to take up a position with the Football Association of Wales.
Grey – who worked alongside Anthony Wright with the club's under-21 squad – will be joining Wales Women as national team assistant coach.
It brings an end to the 45-year-old's long association with his boyhood club that stretches back to 1994, when he was a young apprentice on the playing staff. 
"Adding in my playing years, I've been at the club for roughly 18 years, which is over a third of my life, really," said Grey. 
"It was a dream come true to get a job here, and I always wanted to be involved with football. I had a short playing career but then to go into coaching and get a job at boyhood club was a dream come true. 
"I've been here such a long time; it'll be strange to do something else. Swansea City has always been a huge part of my life and it still will be, even as I move on to a new challenge.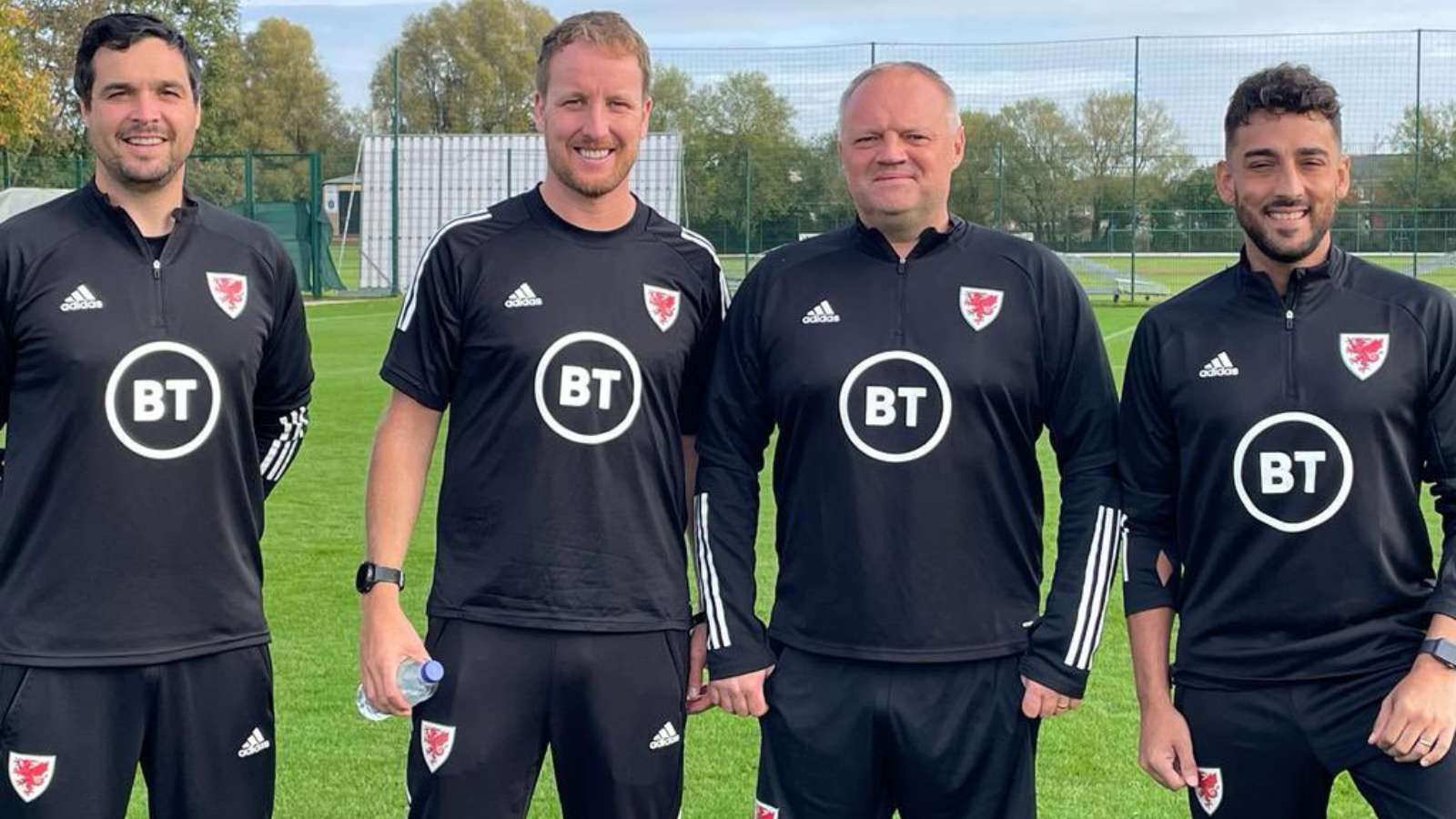 He joins the national association at a time of great growth for the women's game, and will now work alongside Gemma Grainger ahead of Wales Women's inaugural Nations League campaign and their qualification effort for the next UEFA Women's European Championships, which begins in 2024.
The former Swansea youth player recently flew out with Wales Women to Pinatar, Spain, where Grainger's side claimed second place in the Pinatar Cup in February. 
"It's something completely new for me. The women's game in this country is growing massively," Grey added.
"With Wales just missing out on qualification for the World Cup in the last round. It's an exciting new challenge to work with a fantastic group of players, who I've also had the opportunity to work with already in a previous camp in Spain. 
"They have a real good coach in Gemma Grainger. It's going to be exciting and it's going to be new. 
"The challenge is that we progress Wales now at that level to qualify for a major championship."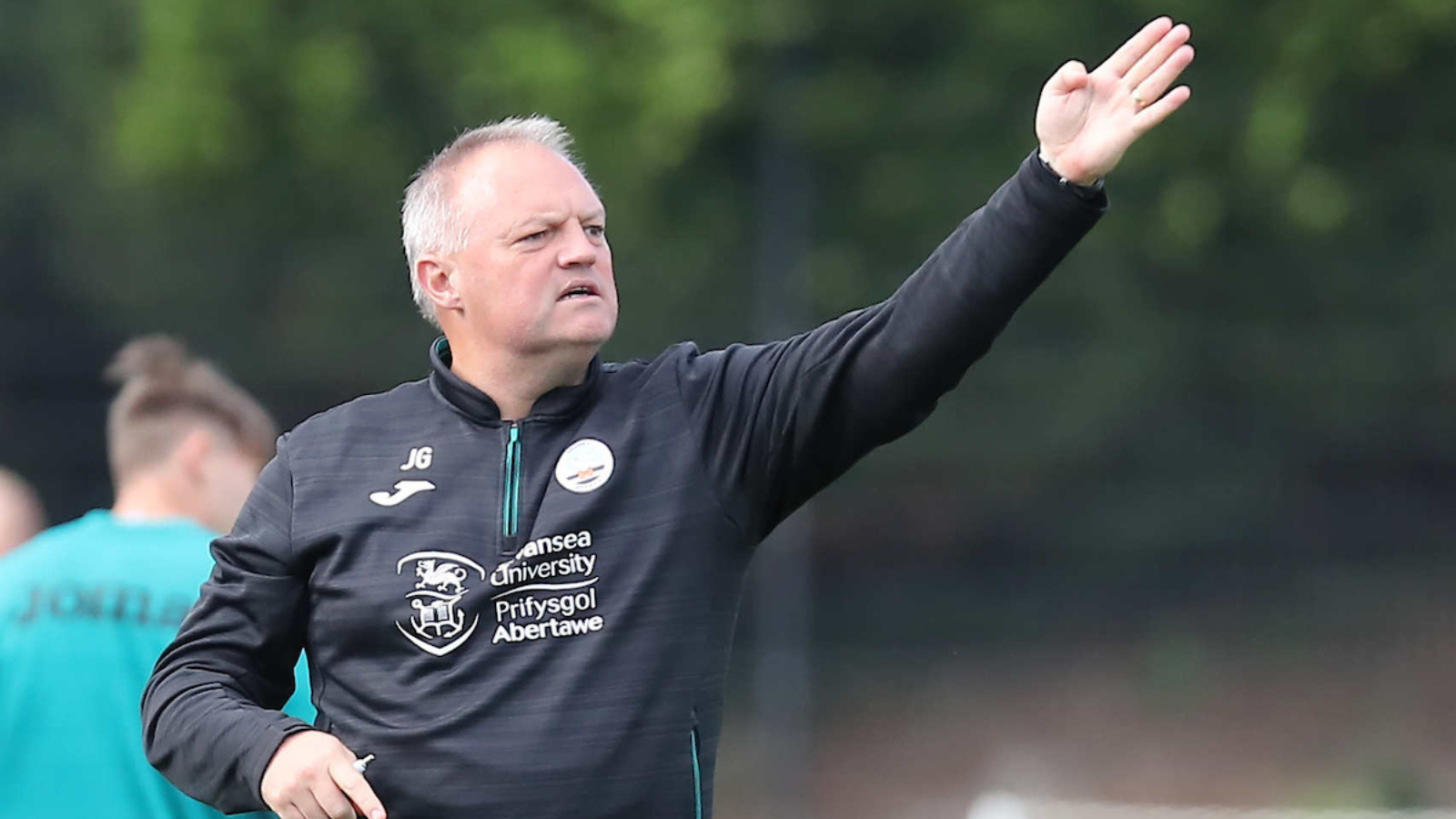 Having joined local side West End at the age of nine, Grey's early potential led to him having trials at various clubs including Manchester City and Arsenal, where he worked under assistant coach to George Graham and Arsene Wenger; Pat Rice.
Grey eventually signed schoolboy terms with Swansea City as a 14-year-old and would successfully complete his scholarship before penning a one-year professional deal at the Vetch Field.
"Being a player at your boyhood club, it's what every player wants to do. It was the best period of my life, I had so much fun, I learnt loads and made loads of friends, many of whom I'm still in touch with now," he said.
"The lads who I was a scholar with – obviously, Kris O'Leary still works here – I'm still friends with.  
"The apprentice and the professional years that I did here, I got to play with and meet some top professionals.  
"It was a really good period, that I'll love and cherish forever."
However, the joy was to be shortlived. He was released after failing to break into the first team under Jan Molby, which led to Grey considering a career in coaching. And there was some family history on that score in the form of his father Terry.
Terry ran the popular Gwent ABC Boxing Club, which has produced over 300 champions at senior, junior and schoolboy levels, but Grey was adamant on staying within football, despite having a go in the ring as a youngster.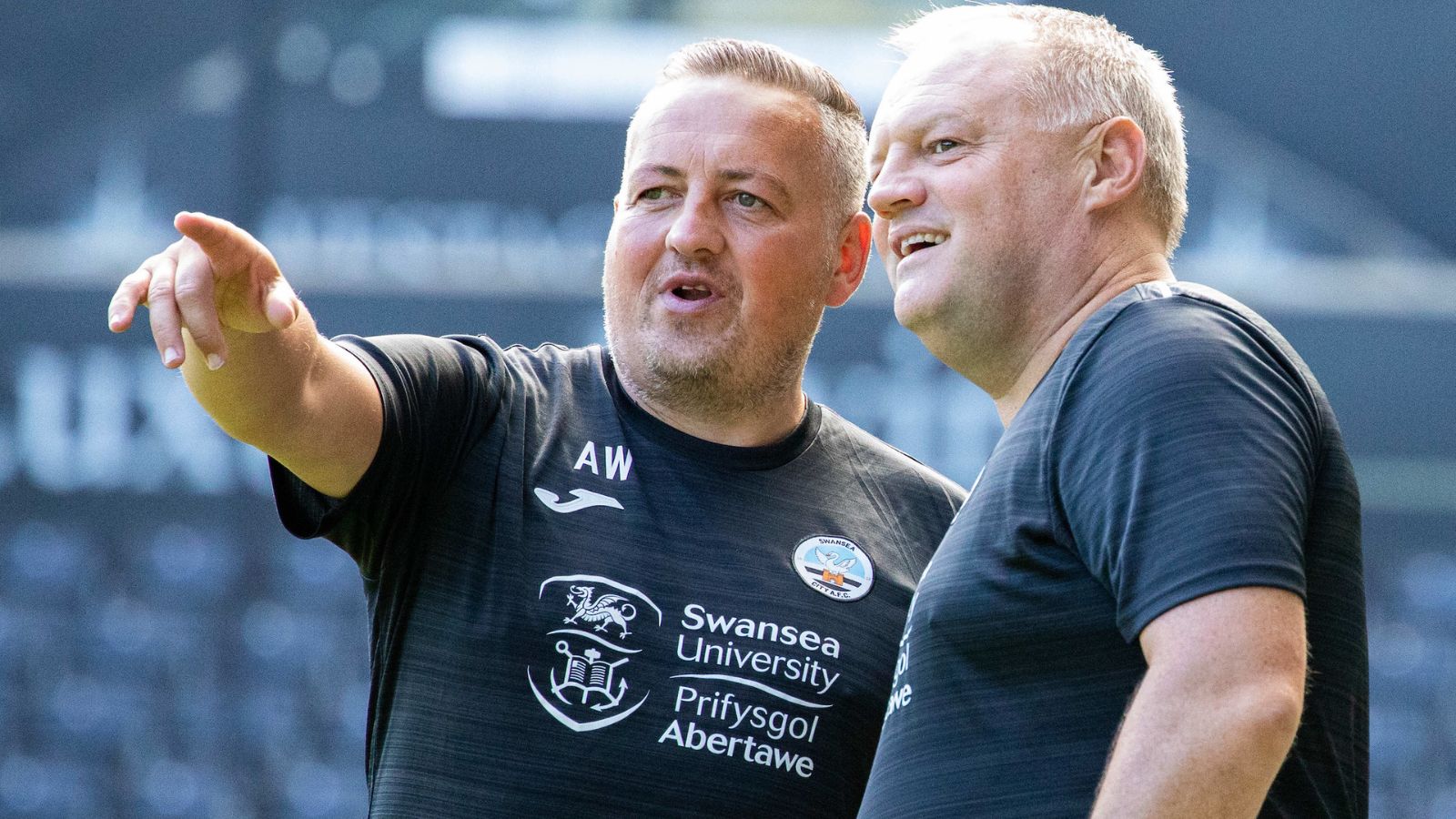 "It was probably a good 10 years after I finished playing. I just helped out with a team who I played for when I was younger, who were going in the Swansea league and had aspirations to go into the Welsh pyramid system," says Grey.
"I just seemed to enjoy it. It allowed me to get out of the house on the weekends, do some coaching and stay involved in football.  
"And it wasn't until I had a couple of chats with Anthony Wright - who's working with me at Swansea City Under-21s – and Gary Richards, that I actually thought I could do this on a serious and full-time level. 
"Speaking with them, they have both been a massive influence on me as a coach, and I thought to myself 'I can really make this a career for myself'.  
"That's when I started taking it seriously and I started to get my coaching qualifications, then I tried to get a step on the ladder somewhere and into a club to start coaching."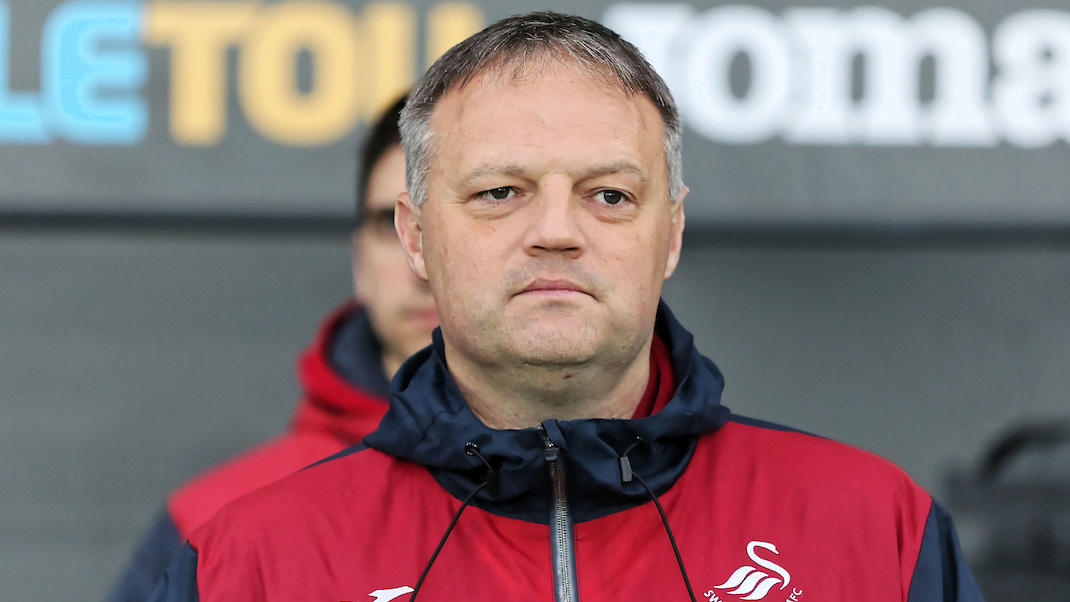 Grey began coaching at West End, as well as running the Swansea Schools' side alongside fellow future academy coach Anthony Wright.
Thereon, a timely phone call from the Swans' then-academy manager Tony Pennock saw him join the coaching set-up on a part-time basis in 2009.
After securing a full-time role in 2012, he went on to become under-18s' coach in 2016. Grey has undertaken a plethora of roles during his 14-year span in SA1, ranging from academy manager to head of coaching; establishing a curriculum for his fellow coaches to adhere to with their respective age-grade sides.
"It's been a crazy time; I think I've even been cleaner at one point!," he laughed.
"I'd have to thank Tony Pennock, first and foremost. Without him, he was the one who offered me an opportunity to come back to the club; first of all, in a part-time capacity and then in a full-time capacity.
"I'll be forever grateful to Tony for allowing me to come back into professional football and then to go on the journey I've been on, I've probably coached every team here at some point.  
"I've worked with some fantastic people, some are still here, and some have gone on to do other things. It's been a real mad journey, where I've not just coached but I've been academy manager and head of coaching. 
"It's something I've not always wanted to do, but something I thought might help the club if I did look after it.  
"I love Swansea City, and I always will. I've learnt so much here, and I've had brilliant time here, but it's time for me to move on to the next chapter."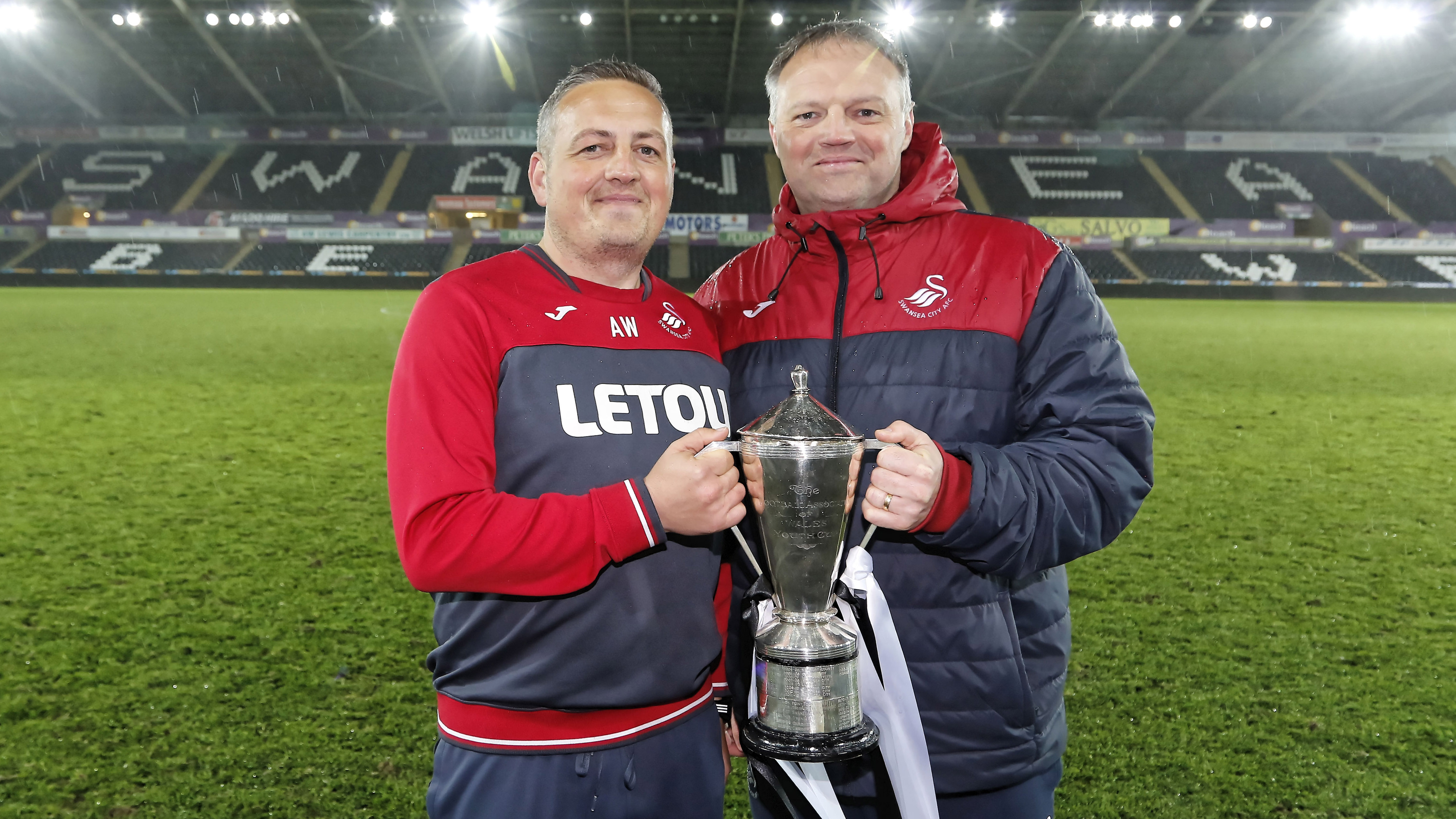 From coaching at the highest tier in academy football to winning three consecutive FAW Youth Trophies, the pride and satisfaction of seeing a Swansea City academy player take to the pitch, whether its at first-team or international level, tops the ranks of memorable moments for Grey. 
"There are so many proud moments. I've worked with Anthony a long time and we've gone to places where clubs think they're only playing little old Swansea City, and we've caused some major upsets over the years," he added. 
"We've gone on to be brilliant against those sides. 
"With regards to my proudest moments, it's probably when I see one of the academy graduates take to the pitch at Swansea. 
"Whether I've worked with them, or whether they've worked with so many other brilliant staff that have worked here. 
"Gary [Richards] was a major influence on a lot of players here, and probably doesn't like to admit it, but had a massive impact on the players here at Swansea City. 
"But every time they take to the pitch, it's a proud moment for myself to see them, even if I've had a tiny input in their journey.  
"Some will say that I've helped them more than others, and some may even call me names and not very nice names!"
"It's probably the most rewarding part of the job, and luckily, I understand potential. I understand how to work in development football. 
"Over the years, I've been quite successful at it, it's an incredibly rewarding job.  
"When you see someone, who you're trying to teach and they take on the information you give them, and then they can put it into practice to allow them to climb the ladder – it's such a rewarding feeling."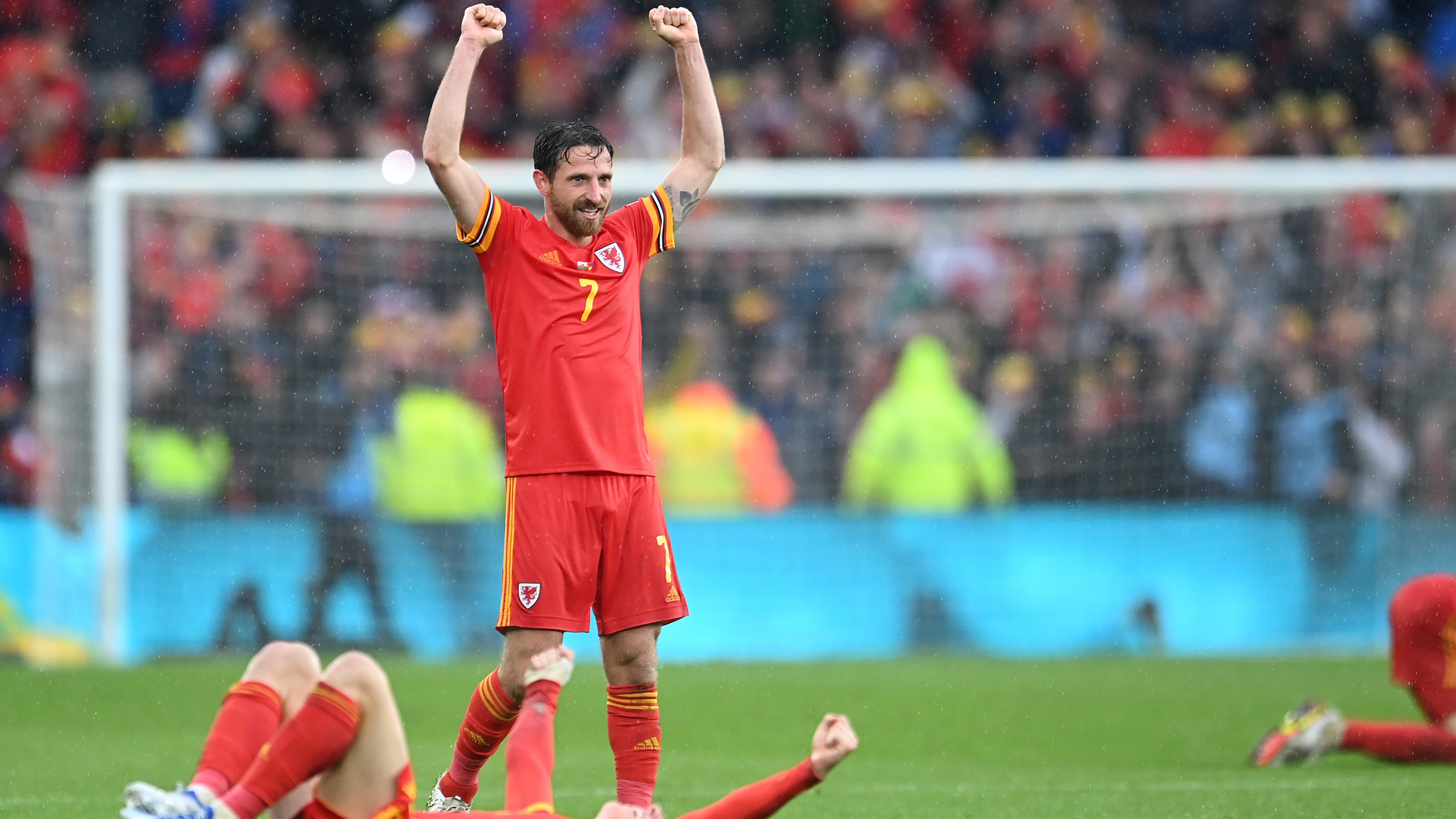 While he is almost reluctant to mention it, Grey himself has in fact had a role in the development of all seven players with Swansea links who made the flight to Qatar with Wales for the World Cup: Joe Allen, Ben Cabango, Ollie Cooper, Joe Rodon, Connor Roberts, Ben Davies and Daniel James.
The senior professional development phase coach is a man who prefers to turn the focus on the efforts of the players, their families and the staff, but also takes pride in himself for being a part of their journey. 
"It was brilliant to see all the lads travel out there with the squad, whether they were in the squad or just training," he said.   
"It was a great moment for myself, but for them as well. I'm just a small part of what a lot of good staff here are putting into these players to allow them to go on and have good careers in the game.  
"It's a good conveyor belt at Swansea. There are some staff here doing a fantastic job on a daily basis, which is maybe not seen by everyone. 
"There's so much work that goes on behind the scenes, the medical team, the psychologists, player care and many more. They give the boys the best opportunity to progress and get to the level and potential that they have. 
"We're giving them the tools to put in their toolbox, to give themselves a chance of having a professional career." 
Everyone at Swansea City would like to thank Jon for the tireless work he has undertaken during his time at the club, and wishes him every success for the future.