Josh Thomas | Watching from the sidelines was tough, but it made me realise how much I want this
14th September 2022
Academy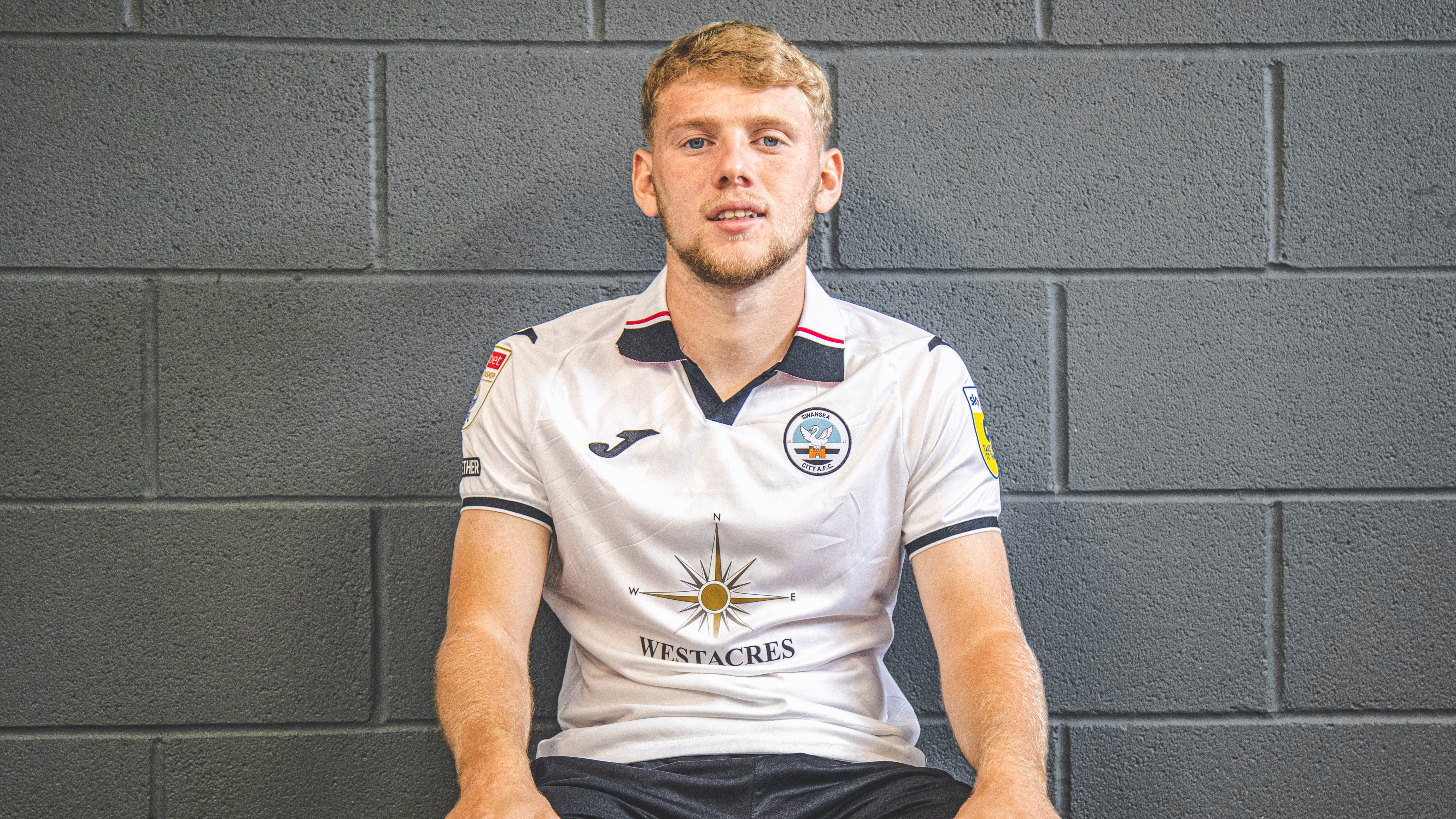 Josh Thomas has returned from 18 months of injury misfortune desperate to make the most of every minute at Swansea City, with the young striker having earned a contract extension through to the summer of 2024.
Thomas, who has been with the Swans since the age of 12, had come through the ranks all the way to training with the first team in the period during the outbreak of the Covid pandemic.
But his progress was abruptly halted when he was involved in a car accident and suffered an ankle ligament injury.
The 19-year-old underwent surgery but the road to recovery remained a frustratingly long one, which was added to by a quad injury just as he neared a return.
But he has wasted no time in making his mark now he is back in action, Thomas has four goals in five appearances for the under-21s under the guidance of Jon Grey and Anthony Wright, and has also been on the bench for first-team fixtures against Oxford, Luton and Middlesbrough.
His efforts saw him rewarded with an 18-month extension to his contract – his existing short-term deal had been due to expire at the end of December – with the option for a further year through to 2025.
But Thomas has no intention of stopping there, with his hunger and appetite for the game driven by the frustration of spending so long sidelined.
"Having football taken away from me for so long made me realise just how much I wanted it. I have realised just how desperate I am to succeed and do everything I can," he said.
"I know the other side of how things can be, I've spent the best part of two years having to watch the boys train and play and no be able to do that myself.
"It was towards the end of the 2020-21 season and I was involved in an unfortunate car crash with my girlfriend and from then until the start of this season I have not been able to play.
"I damaged the deltoid ligament in my ankle. We made the decision to have surgery but it took a long time to recover from it.
"Myself and the physios worked so hard, worked endlessly to try and get it better and into a condition where I could return.
"It was only towards the end of last season that I could feel the strength starting to return and I began to feel like I could be in a position to play again.
"I went through a phase when I wondered if I would be able to come back the same, would I be able to run in the same way.
"I also had a quad injury right at the end of last season, but I kept an open mind. I have just been desperate to get back out and play football.
"I've had a difficult time, it's not nice seeing the players going out to train every day or hearing their boots on the floor as they go out and you are sat in the treatment room.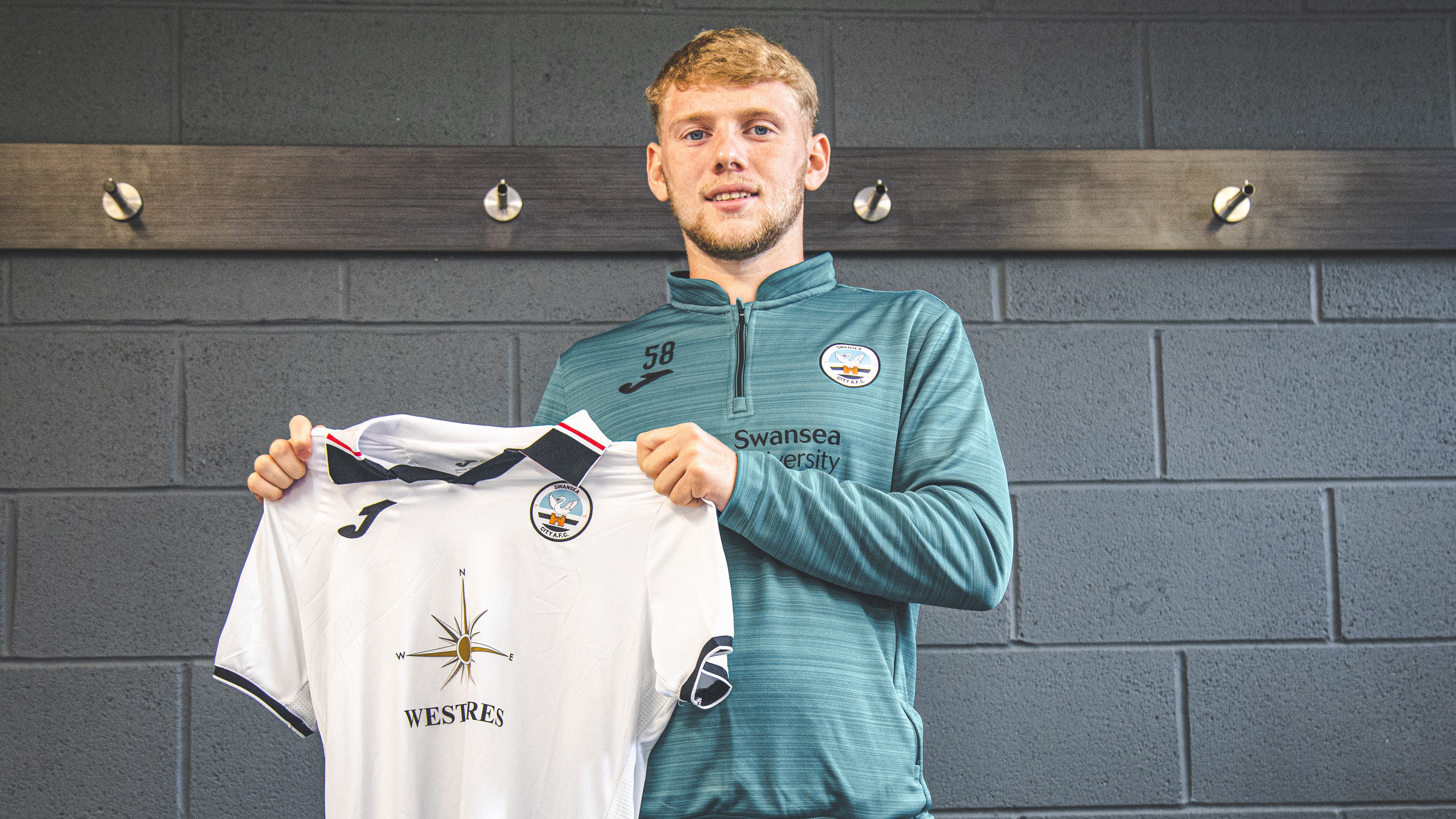 "It was a hard time, but the club were so supportive of me, and two big mentions go to Beth (Chaddock) and Jordan (Beech) the physios who worked so hard to help me get back. I will always be so grateful for them and I want to make the most of my opportunity."
Despite his strong start to the season, Thomas knows he still has plenty to work on as he seeks to improve and make a case for regular involvement at first-team level.
He is particularly honest about the need for him to be more clinical in taking chances in front of goal, but it is a challenge he is determined to rise to with renewed enthusiasm.
"Things could not have gone any better, to be honest with you," added the forward, who hails from Bridgend.
"I think being out for so long allowed me to take a step back and watch the way the gaffer wants us to play and the way we want all the teams at this club to play.
"I feel I have come back to football with a fresh mindset and have been able to hit the ground running.
"Every game I play at the minute I feel confident, and I feel I am capable of scoring and it's great to have that feeling and I want it to continue. It's really enjoyable.
"The new contract is good for me, and it takes a little bit of pressure off my shoulders, but I will still be putting pressure on myself to keep improving and to make the most of this opportunity.
"It's an exciting time, I am enjoying it day by day, I am loving my football. I love training every day with the under-21s and the first team. I feel a bit starstruck when I am with the first team to be honest. It's unbelievable. I am learning so much every day."