Julian Winter | We are on a solid footing, but we have to cut our cloth
29th September 2022
Club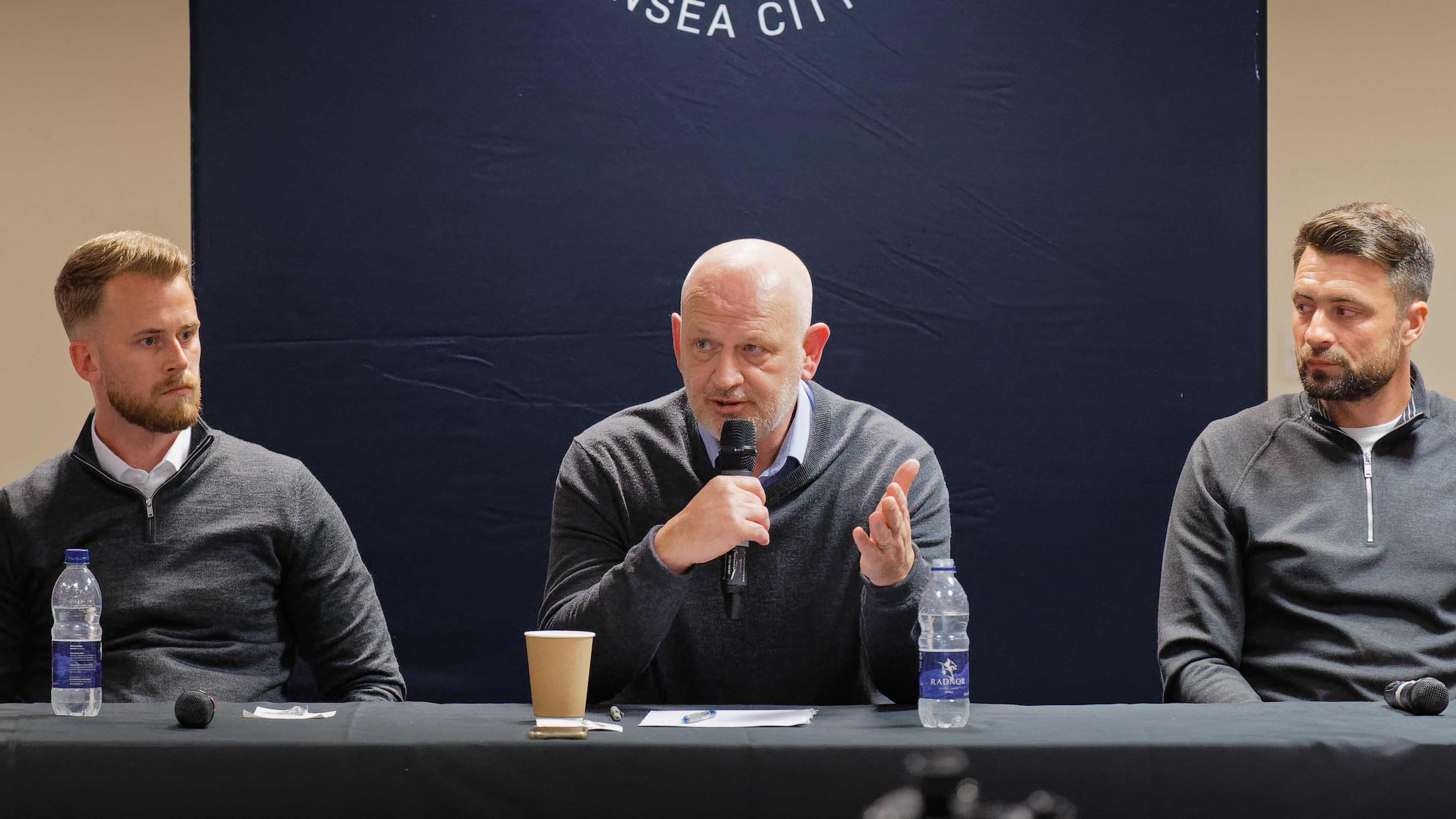 Chief executive Julian Winter believes Swansea City is on a sound financial footing, but acknowledged the challenge of adjusting to the loss of parachute payments means the club's budget is not at the same level as the majority of its Championship rivals.
Winter, who has been at the club for two years, was speaking at a fans' forum held at the Swansea.com Stadium on Wednesday evening, which was also streamed live to allow supporters from further afield to view the question-and-answer session.
Head coach Russell Martin has regularly spoken of the club's need to operate sustainably in a division where a number of clubs have run into difficulties over the years in chasing promotion to the Premier League.
The aim remains to return to the top-flight, but the club is committed to doing so through a viable, long-term approach, which includes a player trading model targeting young, hungry players to develop in a side playing a progressive style under Martin and his staff.
The club received decreasing parachute payments across the first three seasons following relegation from the top-flight, but is now in its second season without them, and factors such as the Covid-19 pandemic and rising costs in line with inflation have added to the degree of difficulty for a number of clubs up and down the land.
And Winter outlined the knock-on effect that has had on the club's budget.
"I would say our wage budget is probably in the bottom third in the Championship. Being honest, that's about where we are," he said.
"Some of the teams at the top of the division are the ones that have been relegated and are in the first year or second year of parachute payments.
"We are second year out of parachute payments, so this is the second season that we don't have any Premier League parachute money. That means we have had to cut our cloth over time.
"It doesn't take a rocket scientist to work out that if you go from £40m-odd of parachute payments to £30m-odd of parachute payments, then down to £15m of parachute payments, and then down to EFL distributions; those things are very different.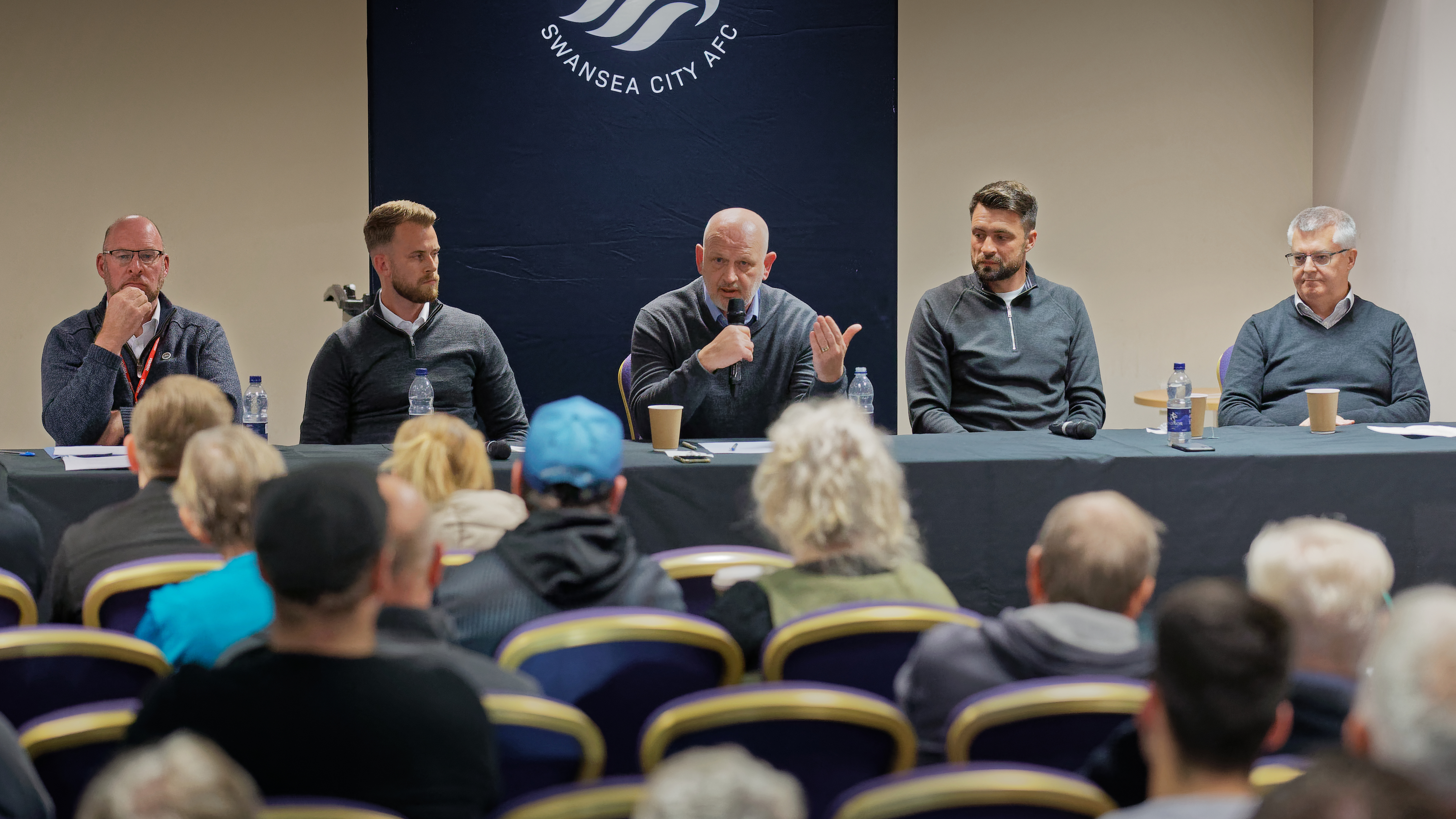 "We will be bottom third (in terms of budget). In real terms I think we are in good shape - we do have some debt but it's not significant.
"We will have to trade and we will have to have shareholder contribution for us to compete in this division."
Winter also spoke of the alignment between the club's ownership group and the management team on the ground in SA1 in following a sustainable model, and not seeking to operate beyond Swansea's financial means to chase a return to the top-flight.
"They (the ownership group) have not bought into the cycle of what the Championship has become," added Winter.
"The Championship has become this monstrous thing where clubs spend ridiculous amounts of money in the hope of getting promoted.
"Can I tell you they are going to throw X millions in in the future? Well, there will have to be some funding, but I am not sure what level that will rest at.
"We will always be a trading club, I don't think we've ever been shy about that.
"Ownership are supportive of Russell for certain, in terms of the playing identity, developing players and recruiting players. Overall, we want to be successful on the field - that's the essence of it.
"Can we compete in this league? I think we can. I think Russell's doing well with the team we have. We have been unfortunate with some of the results.
"We could be five or six points better off if we are being sensible about it. If we have that we are looking in really good shape.
"I think we are in reasonable shape. We can't always point towards ownership all the time to solve every problem that we might perceive is around the corner. That's down to us."