Korey Smith feeling fitter, sharper and stronger
5th March 2021
First team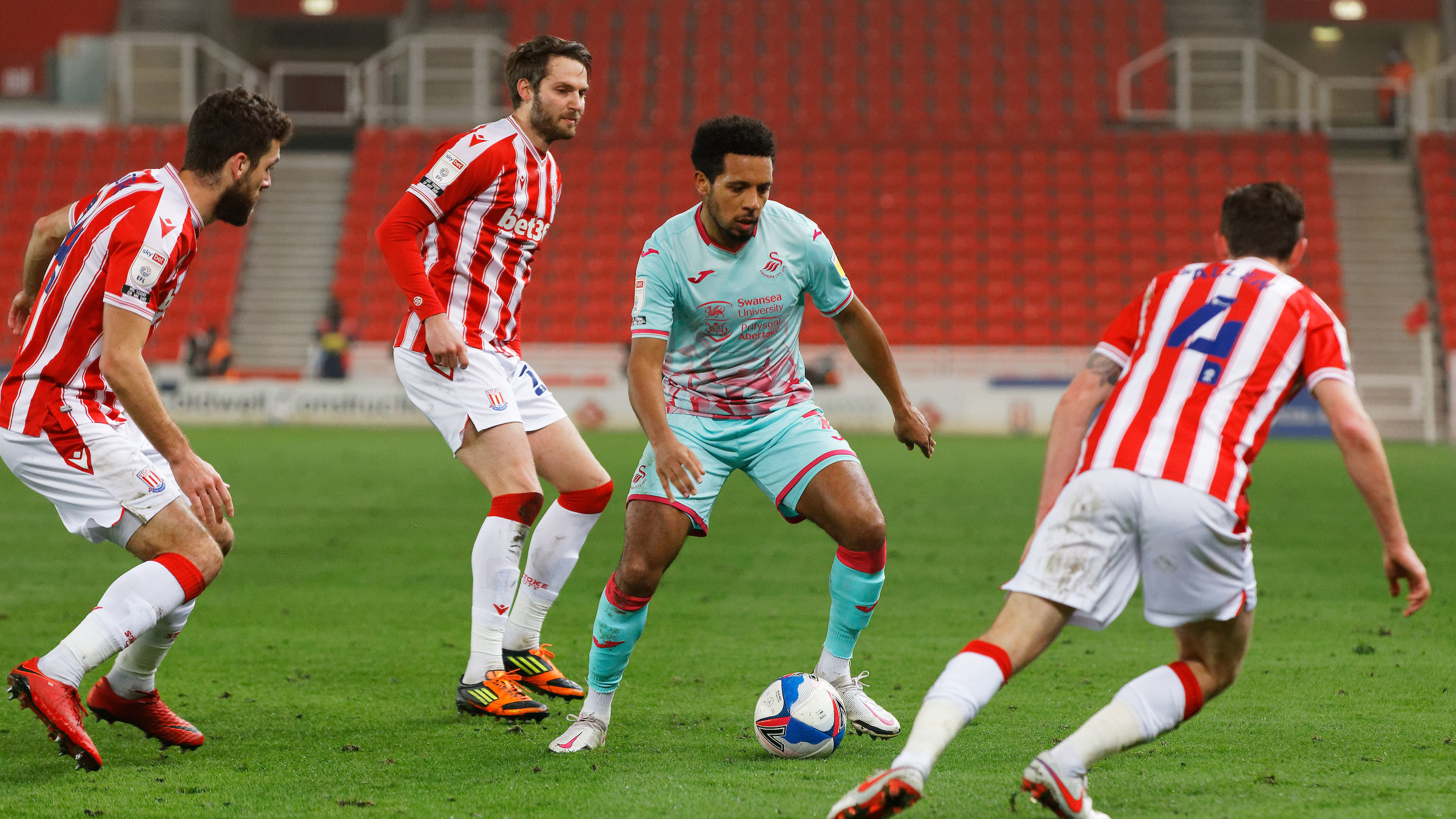 Korey Smith is feeling "stronger than ever" after the Swansea City midfielder made his first start since returning from injury.
The 30-year-old missed five games due to a quad injury sustained in mid-January, and recently marked his return by coming off the bench in the recent wins over Nottingham Forest and Coventry City.
In midweek, Smith featured for the full 90 minutes as the Swans completed a comeback win at Stoke City thanks to Connor Roberts' fourth goal of the season and Andre Ayew's last-gasp penalty.
That was Smith's 26th appearance of the campaign – already topping his tally of 22 for Bristol City last season – and he's feeling in good shape as the Swans enter their final 14 league matches, starting with Saturday's home game with Middlesbrough.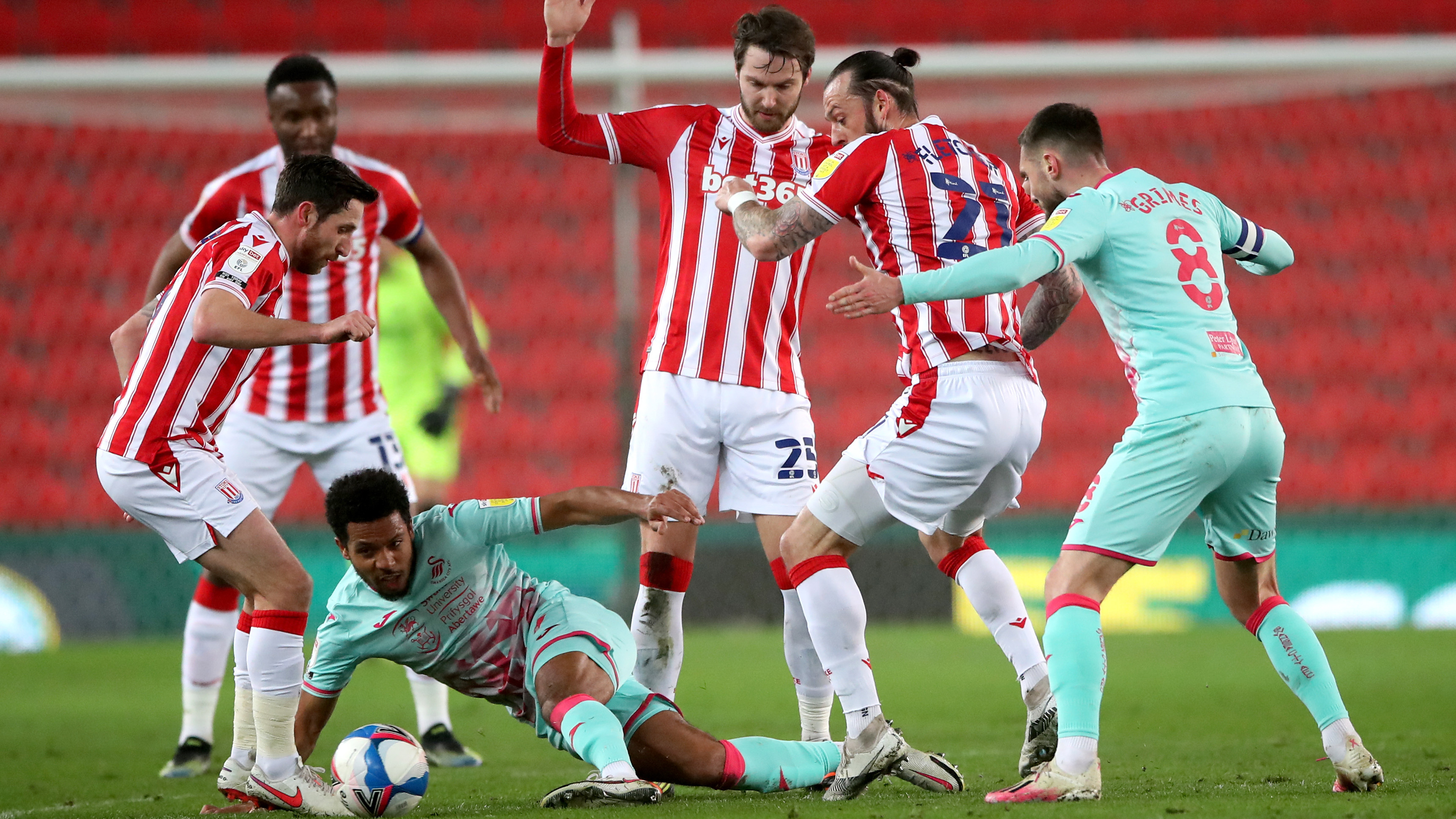 "It's frustrating when you pick up an injury, particularly when the team's doing well and pushing near the top of the table," said Smith.
"But everyone is playing their part, and whoever comes in has to do a job.
"If you do pick up a knock, then you work hard on your recovery and make sure you're ready as soon as possible.
"Before I came here, I had a few years of bad injuries. Last year I managed 22 games, but I've already played 26 times this season.
"On a personal level I feel I've brought something to the squad. My team-mates, coaches and fans can see what I bring too, and I really appreciate that.
"I feel great. I feel stronger than ever, and fit and sharp. That's a credit to the sports science team and the physios here.
"It's a great feeling to be back on the pitch and helping the boys out. Hopefully I can contribute a lot more in the remaining games."