Korey Smith | I was proud to wear the Swansea City shirt
8th May 2022
First team
Korey Smith was happy he got to say a proper goodbye to the Jack Army and reflected on his pride at wearing the Swansea City shirt after his final appearance against Queens Park Rangers. 
Things did not go to plan for Russell Martin's side on the day with Andre Gray's goal in the 80th minute condemning them to defeat on the final day of the 2021-22 campaign.
Smith replaced the injured Joel Latibeaudiere and had a fantastic reception from the home supporters as he played out his final 25 minutes in Swans colours.
In his two years at the club there have been plenty of ups-and-downs for the 31-year-old, who is set to leave at the end of his contract this summer, but he has fond memories of both the club and the city and is proud to have been a Jack.
"I'm buzzing that I got to come on," he said.
"I don't like to see anybody get injured, but I really wanted to come on and say my goodbyes to the fans.
"It's been absolutely amazing. I've loved my two years here, and I've loved it in this unique city.
"I was proud to wear this shirt and I'm so pleased to have come here.
"To get to the play-off final in the first year and contribute and play a lot of games was amazing.
"And of course, to do the double over Cardiff – to be part of the team that made history for the club and fans, that was just a magical moment.
"I've had some big highlights, it's been a good two years. I've absolutely loved it and I want nothing but the best for the club.
"The last few days, I've received so many messages on my Instagram so I just want to say thank you to everyone.
"Thank you, for the reception, the messages, the kindness to my family. We're really grateful to have come here."
Smith admits it will be hard to leave his Swans team-mates behind, especially a close friend in Jamie Paterson.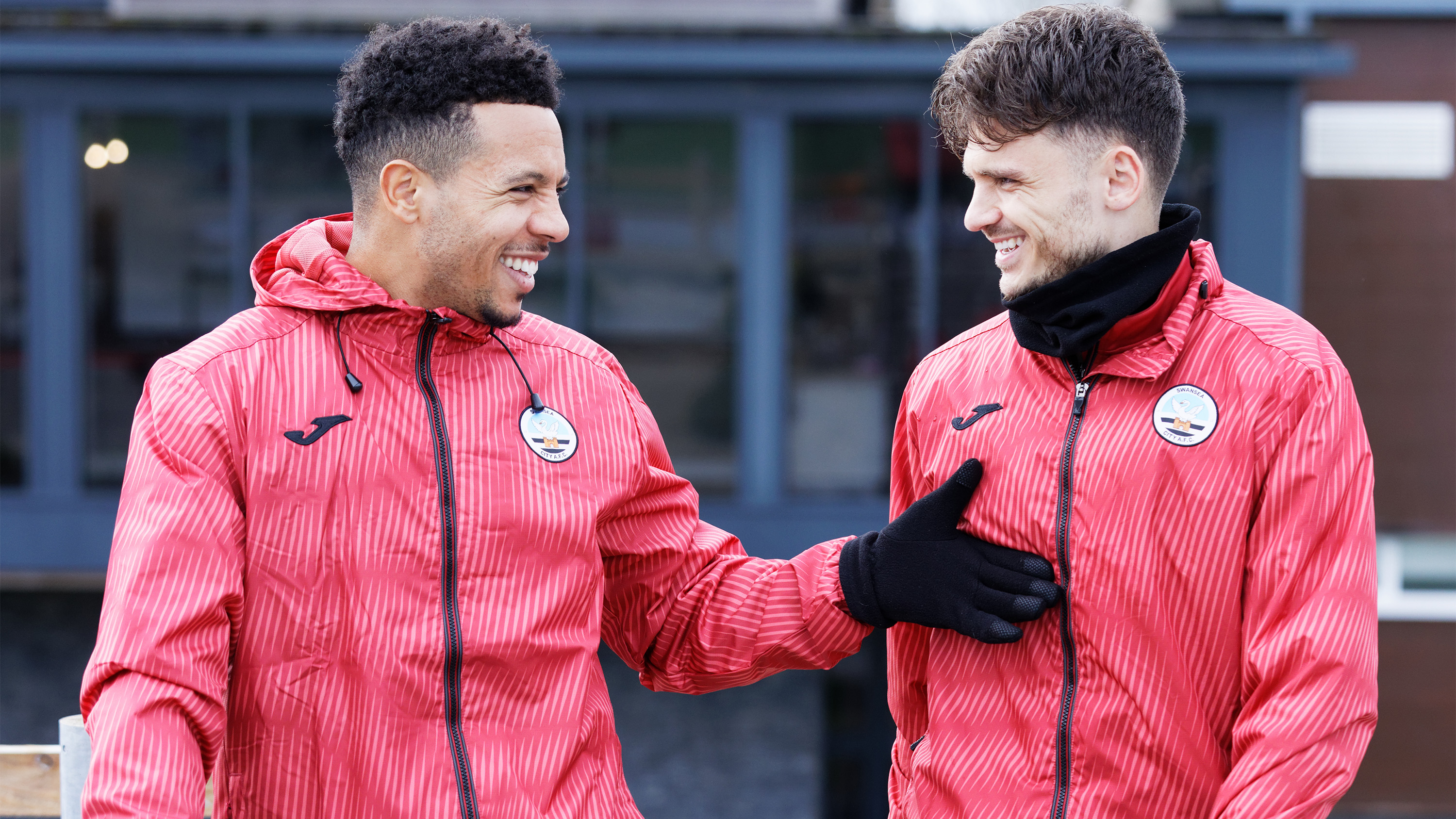 The pair have been friends for a long time, having played together at Bristol City, and are inseparable at the training ground, and Smith jokes that he was responsible for the midfielder's move to south Wales last August.
"Pato was one of my best mates before, I think I was part of the reason he signed to be honest," he added.
"I remember on the gaffer's first day, I said 'listen, my mate Pato is on a free, go and get him right now.' And within a couple of days, he was ringing me saying he's on the way.
"It was amazing to play again with him. He's like one of my family members, he's always at my house. I'll miss him, but I'll see him.
"All my team-mates have been brilliant, all the young players – I've tried to help them all as much as I can and I've told them all that if they ever need me, just drop me a message."
Since January, the Swans have been improving game-by-game and while Saturday's result meant the season ended on a disappointing note, there are plenty of positives to take into next season.
While Smith will be playing his football elsewhere, he believes the club is in good hands and hopes he'll be cheering on a Swansea  promotion push in 2022-23 from wherever he settles.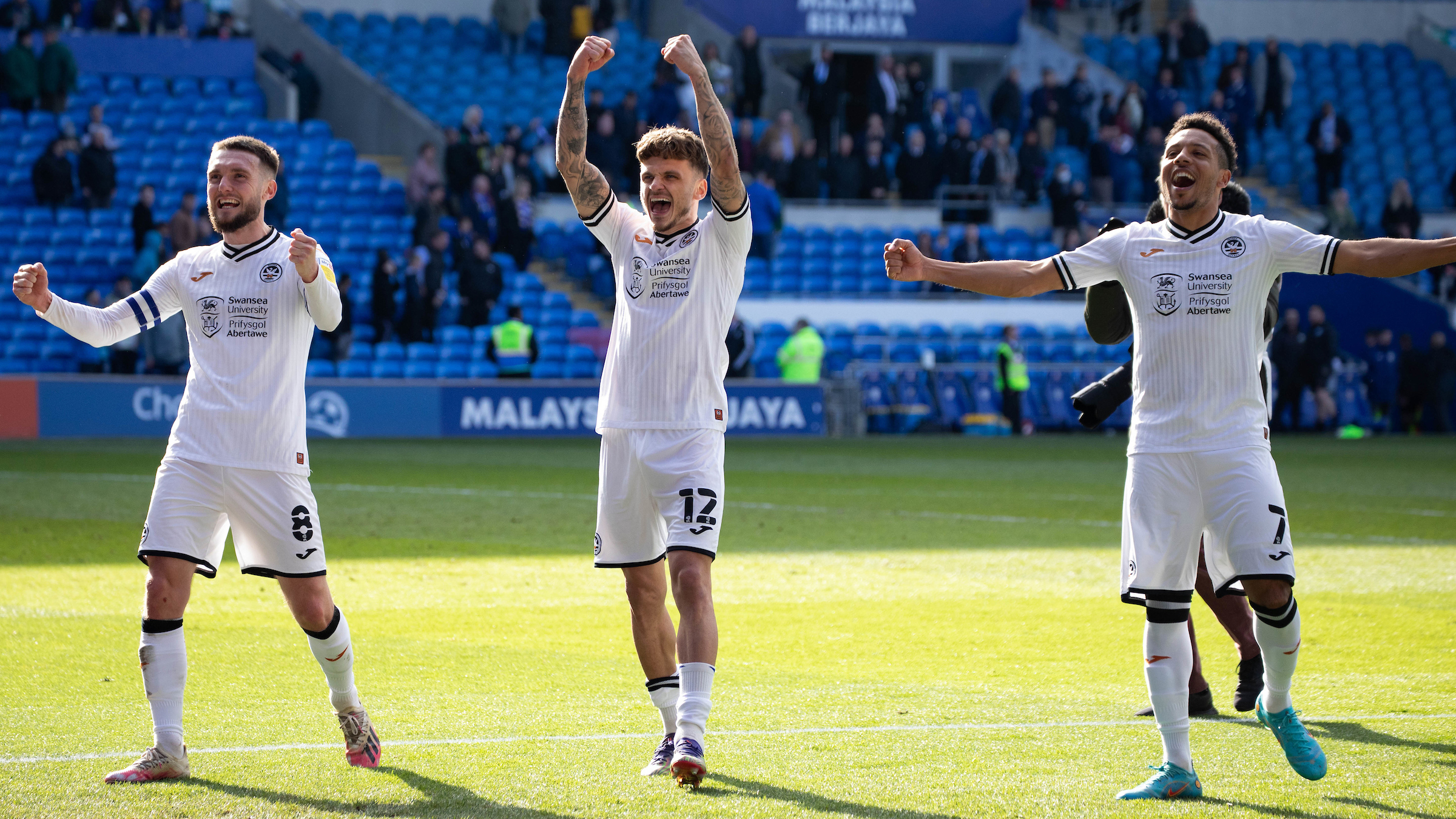 "The way we play can take a lot of getting used to, but it will come good in the end, I've got no doubt about that," he insisted.
"You've got a brilliant gaffer and management staff here and obviously, you've got really good players.
"You have to be a bit patient, but I've got no doubt in the end [it'll come good]. Next year, I'll be looking out for results and hopefully the boys can push on and get promotion.
"The team-mates, the staff – you're in great hands with the gaffer and I'll definitely be supporting from afar."