Kris O'Leary | The boys should be proud of how they battled
7th February 2022
Under-21s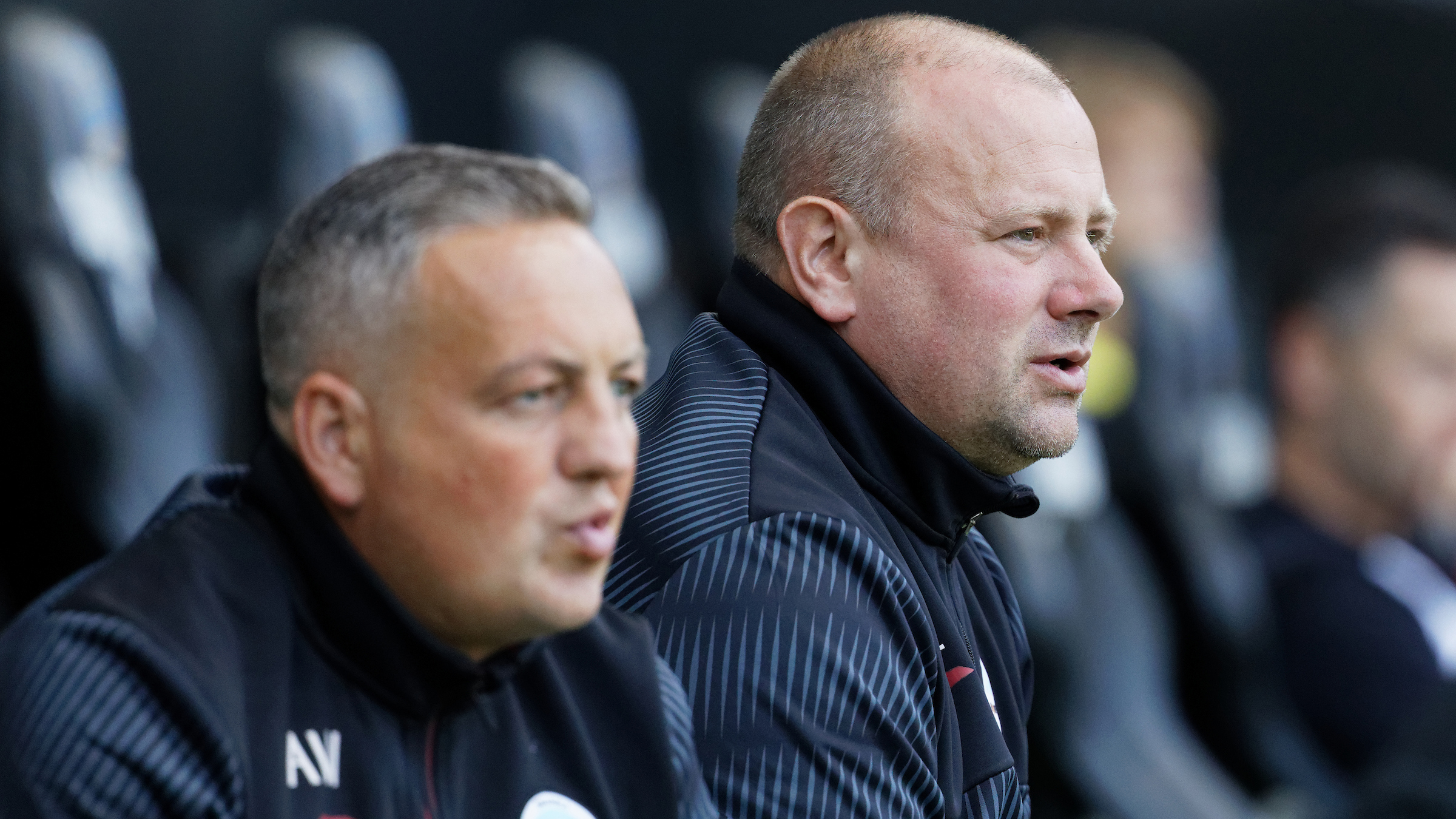 Swansea City Under-23s coach Kris O'Leary was proud of the fight that his side showed in their 1-1 draw against Charlton Athletic, but was disappointed they couldn't hold on for three points.
The Swans led for the majority of the game after Jaden Forrester converted his fifth Professional Development League goal of the season.
But a 90th minute equaliser from Euan Williams was enough to deny the Swans a full three-point haul.
O'Leary was happy with how his side battled and adapted to the challenging conditions, but couldn't help feeling that they should have taken all three points.
"It's been a completely different game to what the boys are used to and they adapted really really well, up until one of the last kicks of the game," said O'Leary.
"It was a scrappy game, the pitch wasn't really suited to playing the way we want to play and we had to show a different side to our game today.
"Charlton are aggressive, they are quick on the press; add all that to the pitch not being fantastic and it was a real battle.
"We did really really well until the last minute of the game where we conceded what was an awful goal for us.
"Joel Cotterill showed a wonderful bit of skill to get through and he should score, if we go 2-0 up then we win the game, on the back of that, poor poor defending from the midfield and we concede at the other end.
"The boys should be proud of the battling performance that they put in, but be bitterly disappointed not to take the three points.
"It's similar to if you watch the first team on the weekend, ideally you keep the ball but we were defending cross after cross.
"We took a couple of knocks in the game, but I will leave that to the medical team to assess, we'd be amazed if we got through the amount of games we've had without picking up anything."
Forrester has been in fine form of late, and this was his sixth goal in seven appearances for the development side.
"Since the start of December, Jaden Forrester has had a spring in his step and I think he got a goal and a decent performance," added O'Leary.
"What was pleasing was the other side of his game, he had to be more physical, he had to be the platform to play off, which probably isn't his strength.
"But he did well and it's a part of his game that he has to develop.
"I thought off the ball he was far better as well, he stopped switches in play, which is something we worked on in our preparation, so I think we did that really well, not just Jaden but collectively."