Kris O'Leary | The boys were outstanding
17th January 2022
Under-21s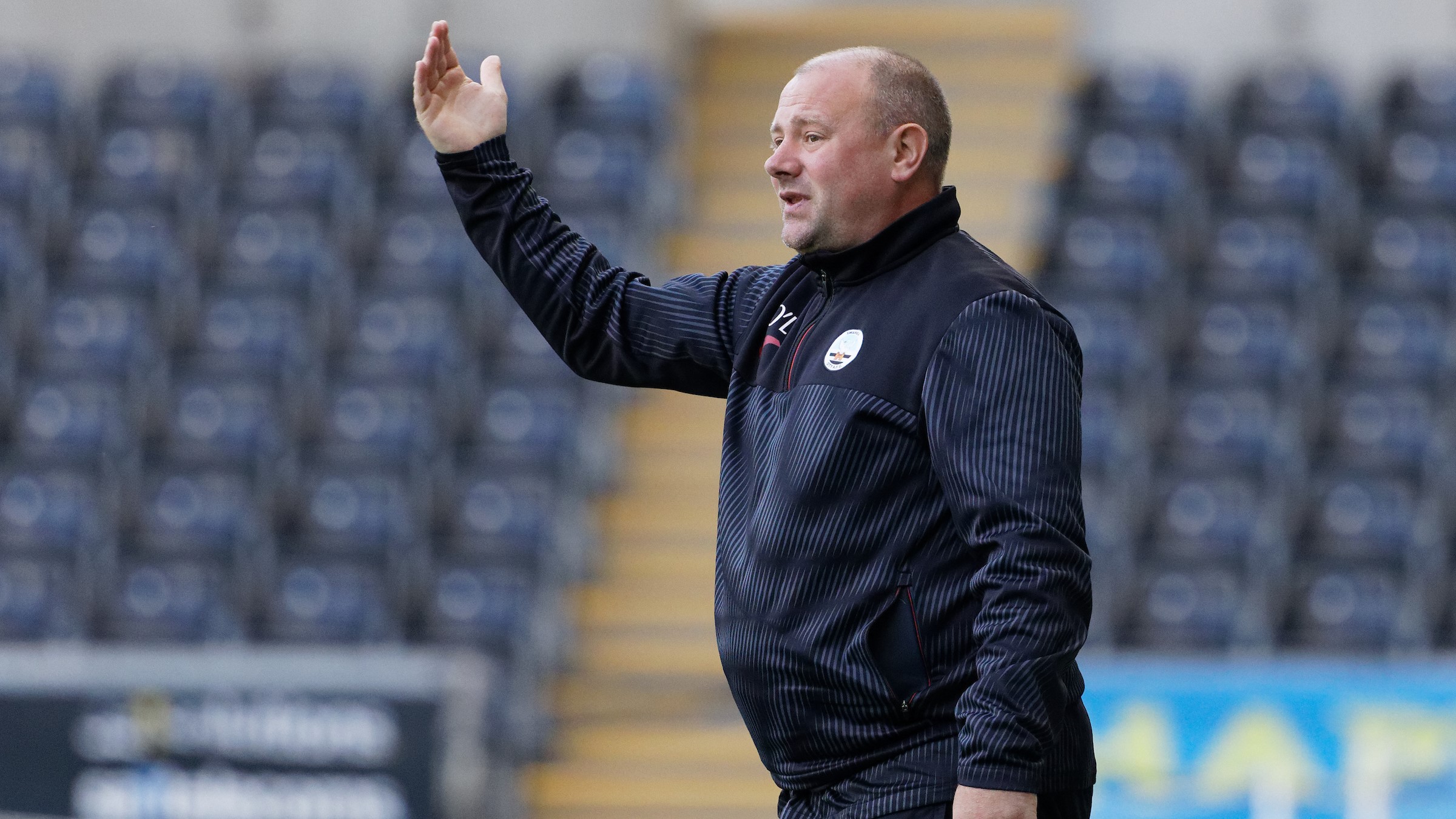 Swansea City Under-23s coach Kris O'Leary was delighted by his side's performance as they fought back to draw with Bristol City.
The young Swans found themselves 2-0 down, with the Robins netting at the beginning of each half, but quickfire goals from Sam Leverett and Jaden Forrester were enough to earn a point.
The Swans extended their unbeaten run to four games and O'Leary was pleased with what he saw from his side, particularly after the amount of football they have recently played.
"First and foremost I thought it was a really really good game, really enjoyable, I thought the boys were outstanding," said O'Leary.
"The boys have played their third game in a week and they were incredible, it's credit to them and to the physical staff and it will be a real test because it's three down and seven to go in the space of three or four weeks.
"The goals are the goals, for the second we just got done with one long ball, the striker is quick and he finishes it well.
"The first goal is disappointing in that we give away a needless corner, then another corner which we get opportunities to clear and it ends up being another corner and you've got to switch on then.
"We didn't defend it well enough, and we didn't switch on well enough but I thought our play, in difficult conditions, was outstanding.
"We ask our players to do things which I haven't seen at this level, certainly in this league, and we expose them to situations which are difficult, and I thought they were excellent.
"I think anyone watching would see we should have won that game, we spoke about pressing on their left side when they tried to play out and it certainly worked for our first goal.
"The results aren't important, it's all about the performances and what we ask the players to do and seeing what has been taken on board.
"I'm delighted for them because they were really really good, some of the football that they put on was superb to watch."