Kris O'Leary | Individual errors cost us
28th September 2021
Under-21s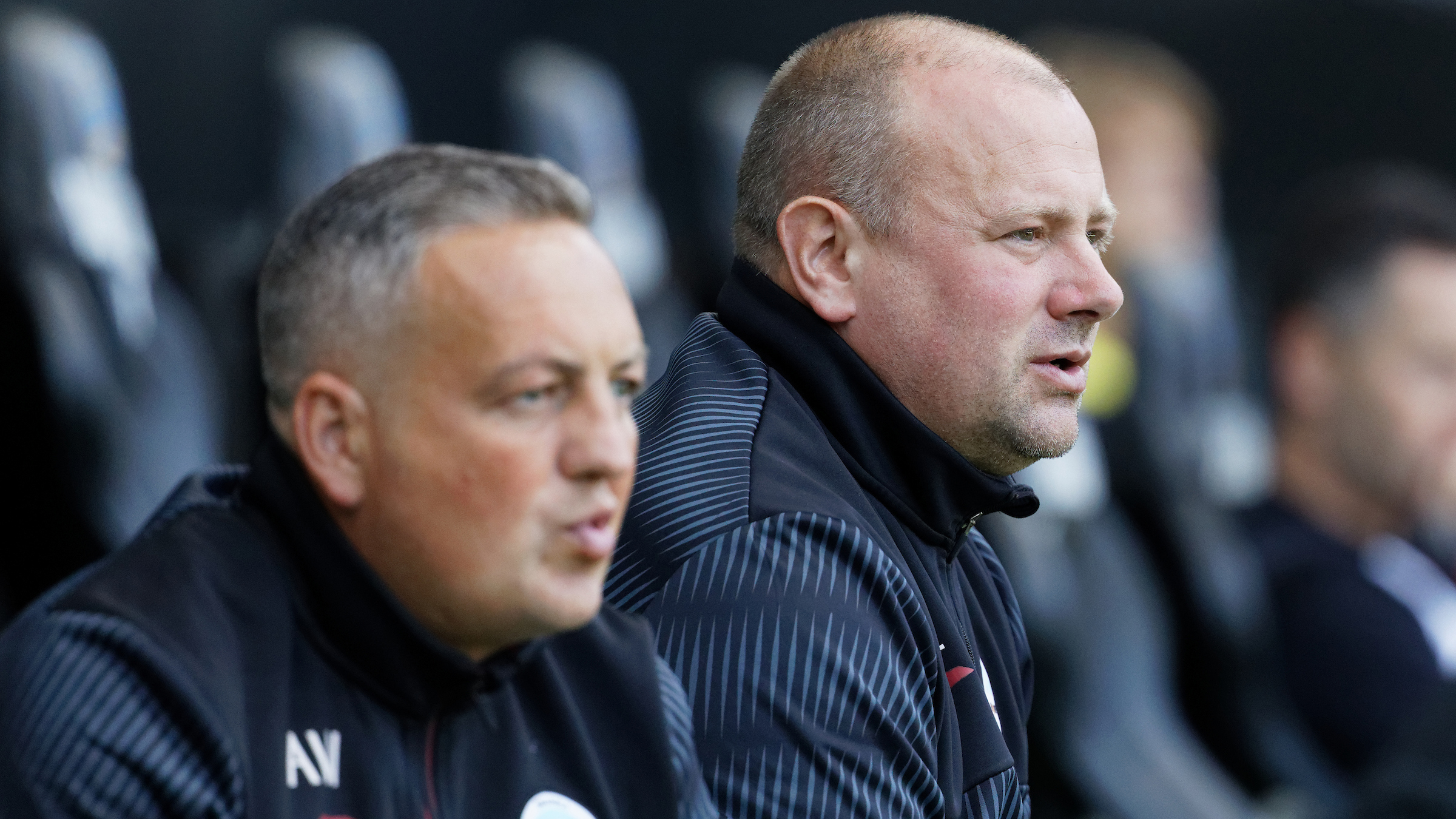 Swansea City Under-23s boss Kris O'Leary was left ruing individual errors that cost his team in their 3-1 defeat to Colchester United.
The Swans found themselves 2-0 down at the break. A goal from Jaden Forrester gave them hope of pulling off a second-half fightback, but a late Colchester goal sealed three points for the home side.
O'Leary felt that his side played a lot of good football, but felt that a lack of concentration at key moments had been a key factor in the final outcome.
"When we conceded we were in full control of the game, it's three mistakes - including two really big mistakes - that have cost us today." O'Leary said.
"I'm like a bit of a stuck record at the moment, but it's more frustration than disappointment.
"I think as a very young and new team we're decent between penalty boxes and we play some really nice football, but we aren't ruthless enough in both penalty boxes, both individually and collectively.
"We talk a lot about the details and how every touch matters, it's something big that I believe in, but when it comes to the crunch that sometimes goes out the window.
"You can say it's a mistake or a lot of the time it's a lack of concentration. Whilst the boys are young, it's something they have to develop pretty quickly in football.
"We've come in and started the season slightly late, we've had a few games and we are being punished for our individual errors at the moment, we need to be better individually and collectively.
"Jaden Forrester was off earlier in the summer with Covid and he struggled coming back so it's good for him to get a goal.
"When we do show the little bit of quality like we did for the goal we're good, it's just not consistent enough at the moment."
Swansea City Under-23s will be back in action on Monday as they welcome Ipswich Town to Landore.