Kris O'Leary | Let's finish the season on a high
9th May 2021
Under-21s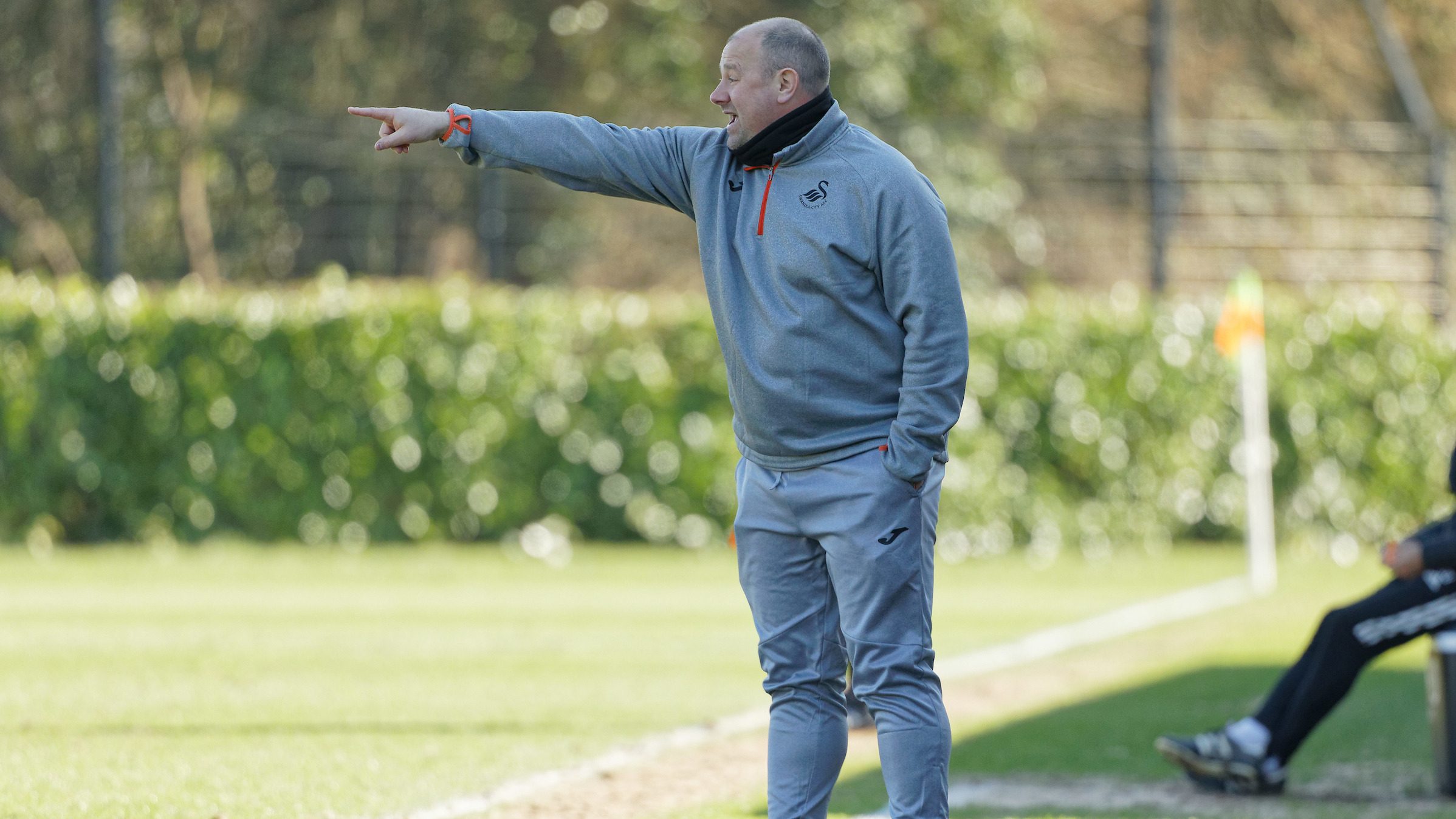 Kris O'Leary wants Swansea City Under-23s to end their season on a high when they face Sheffield Wednesday on Monday.
The young Swans make the long journey to Middlewood Training Ground for their final game of the Professional Development League campaign.
It is also the last of three successive away games in just under a week for O'Leary's side, who overcame Sheffield United on Tuesday before holding Colchester to a 1-1 draw three days later.
The under-23s certainly have momentum on their side; they have now gone five games without tasting defeat.
O'Leary believes that the past week has provided an important test of his players' credentials as they continue their journeys towards senior football.
And he has been pleased by the way they have dealt with the challenge.
"It's been a great week and one that we've enjoyed," the under-23s coach said.
"This is the closest week we have had to senior football in terms of having to play, then recover, then play, then recover.
"You probably wouldn't have had three consecutive away games at first-team level, but you never know.
"We've done what we can to help the players, but it's also up to them to show how prepared they are for the test.
"It's been a tough year for everyone. We've asked a lot of the players, but they have been superb in all fairness.
"Hopefully, we can finish the season on a bit of a high. 
"We're unbeaten in quite a few games, so it's now about seeing if we can get that final victory."