Kris O'Leary | Plenty to take from fantastic performance in Wolves draw
4th February 2022
Under-21s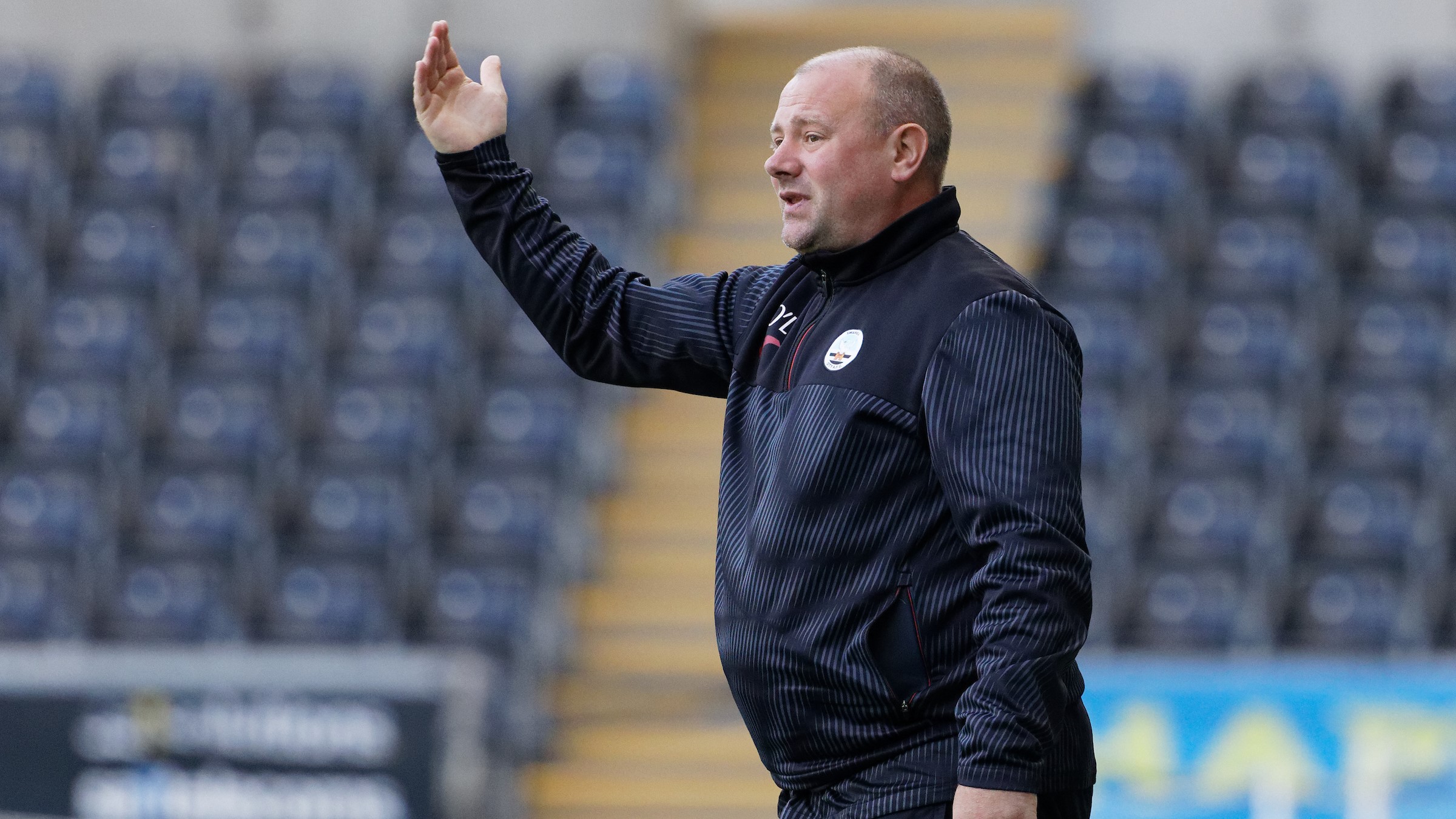 Swansea City under-23s coach Kris O'Leary hailed a superb effort from his side as they claimed a draw at Wolves in the Premier League Cup.
The Swans found themselves two goals up in the first half against the category one and Premier League 2 academy outfit, with Joel Cotterill and Rio Campbell scoring superb goals.
But own goals either side of half-time from Tivonge Rushesha and Jack Stafford were enough to earn the home side a point.
But O'Leary acknowledged there was an awful lot to take from the confidence and courage in the display of a young Swans side.
"I thought we were fantastic, in the first five minutes of either half we allowed Wolves to get on top with their high pressing, but once we got through that I thought we were outstanding," said O'Leary.
"I think we fully deserved our two goal lead up until the sloppy goal that we conceded, it was just simple mistakes off the ball which cost us in the end.
"Overall our play was really really good, we scored two great goals and I think today we saw a lot more of what we work on in training come to fruition.
"The way we switched the ball and getting to a point where we can attack quickly, but all done in the right way.
"It should have been a win, I look at a lot of games this season and think we should have won, collectively for 95% of the game we were superb today.
"We got caught twice, it happens, but I think there were some really special individual performances today.
"For a few of our boys, that's their first 90 minutes in a while so credit again to how they look after themselves and conduct themselves.
"Not only did they manage to get all the way through the game, but they managed to do it at such a high intensity."